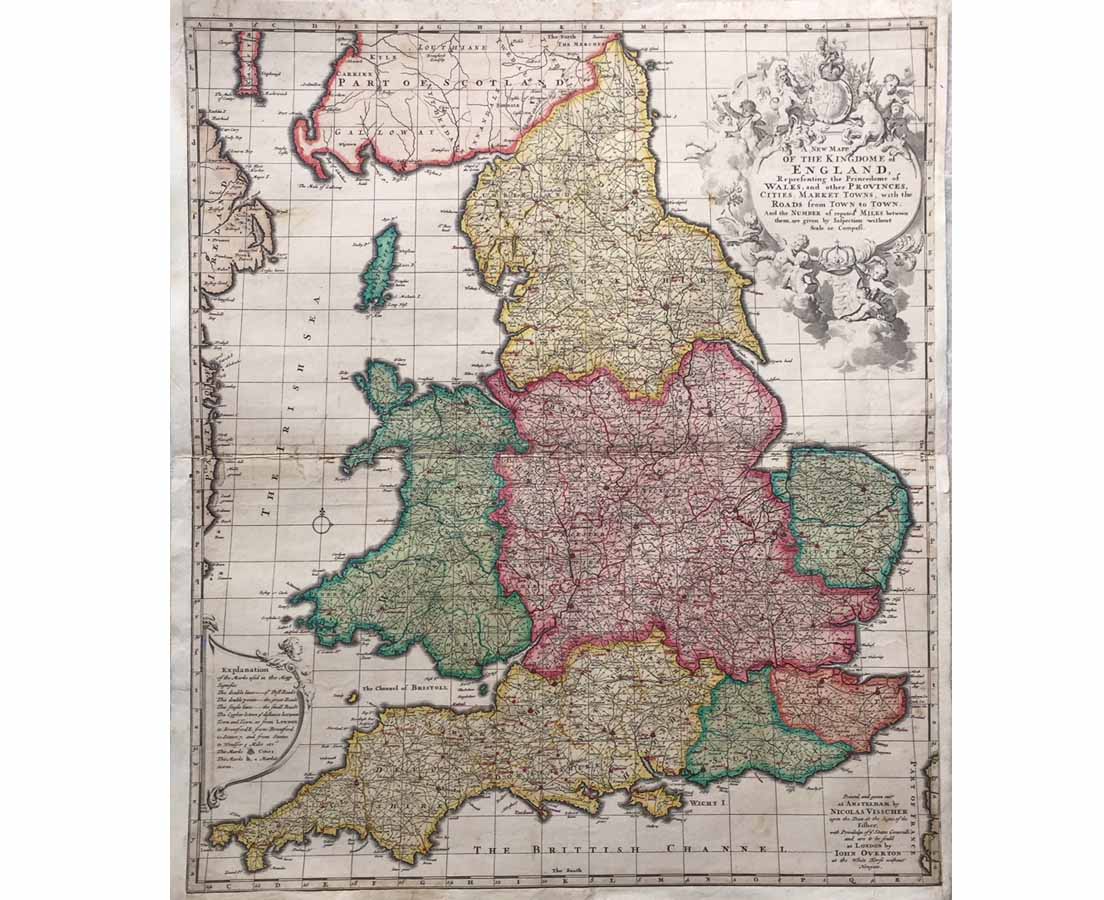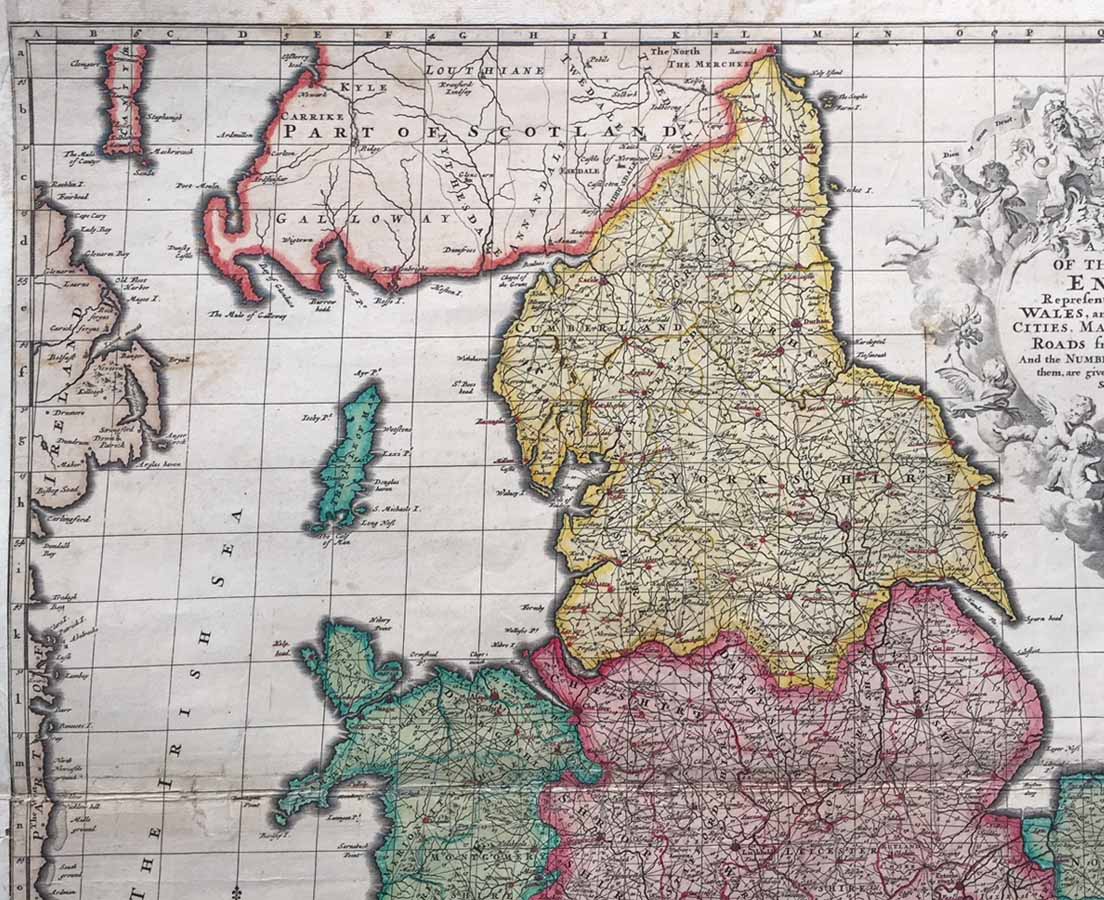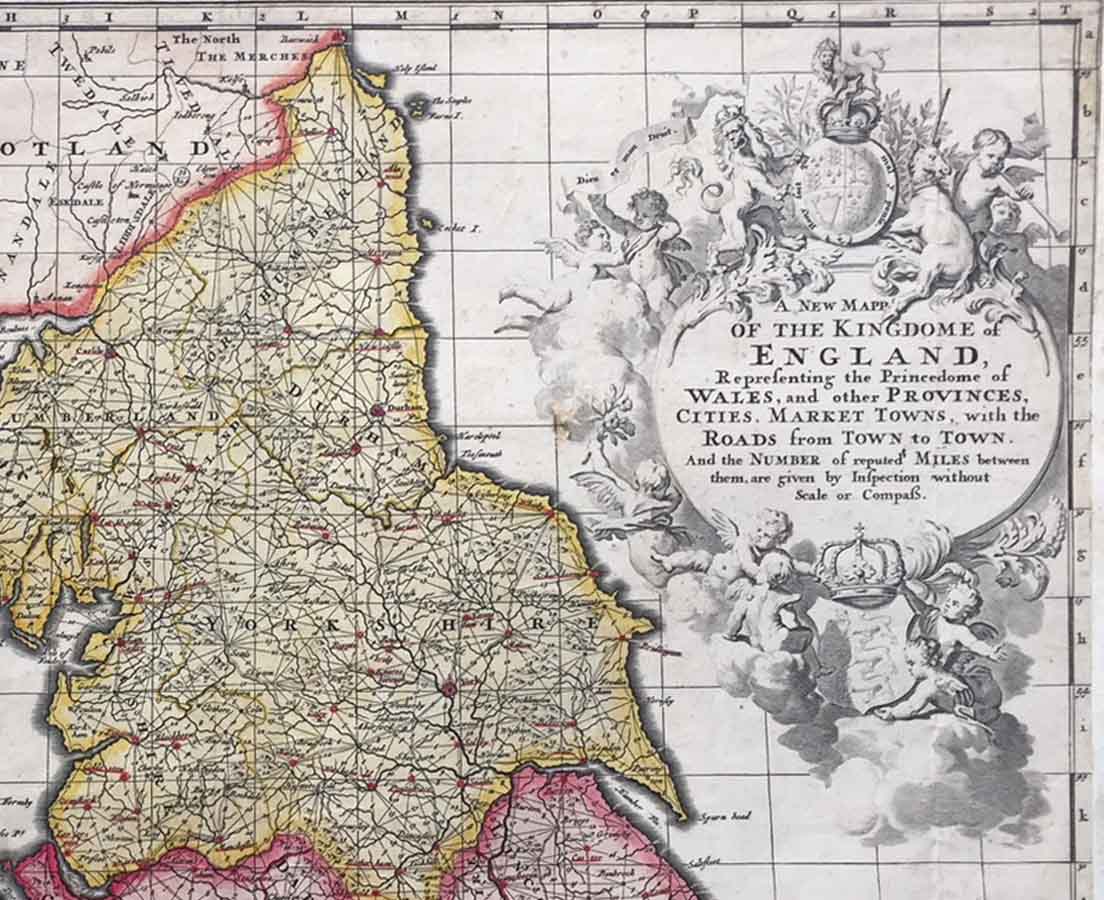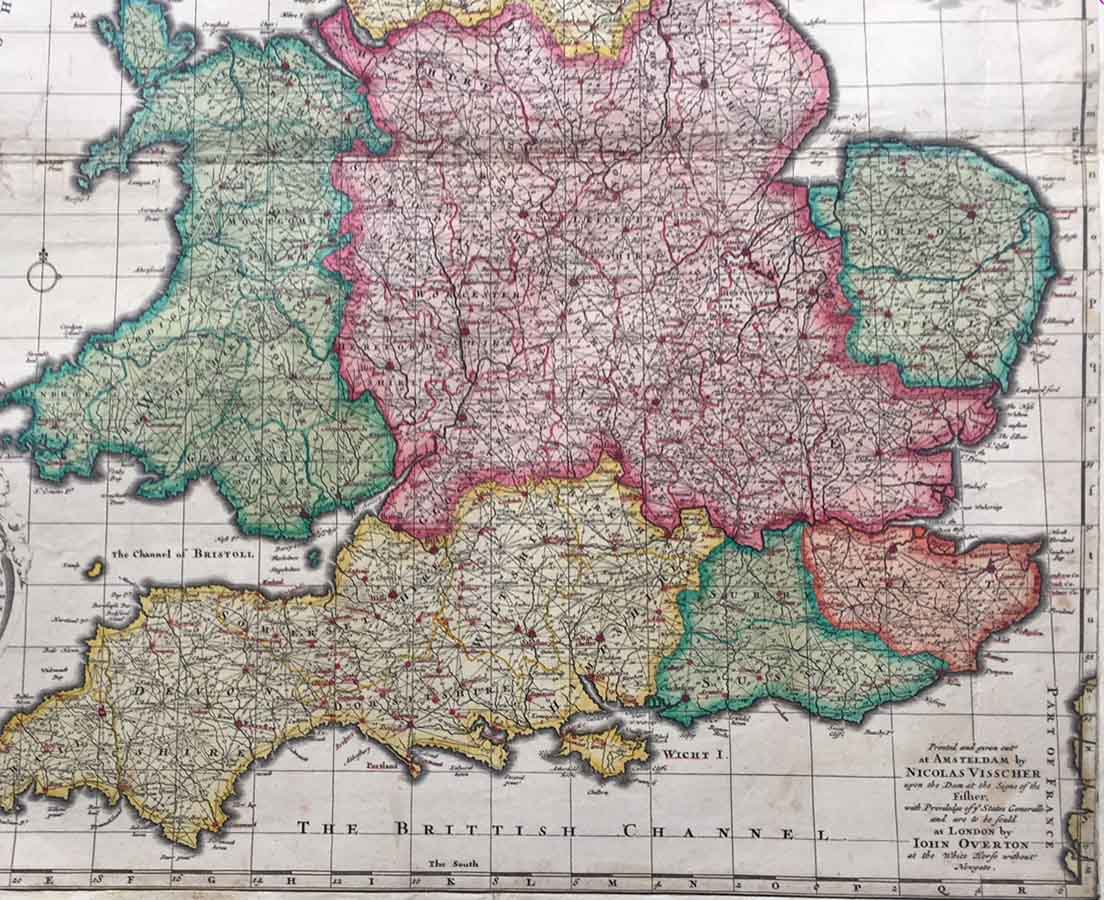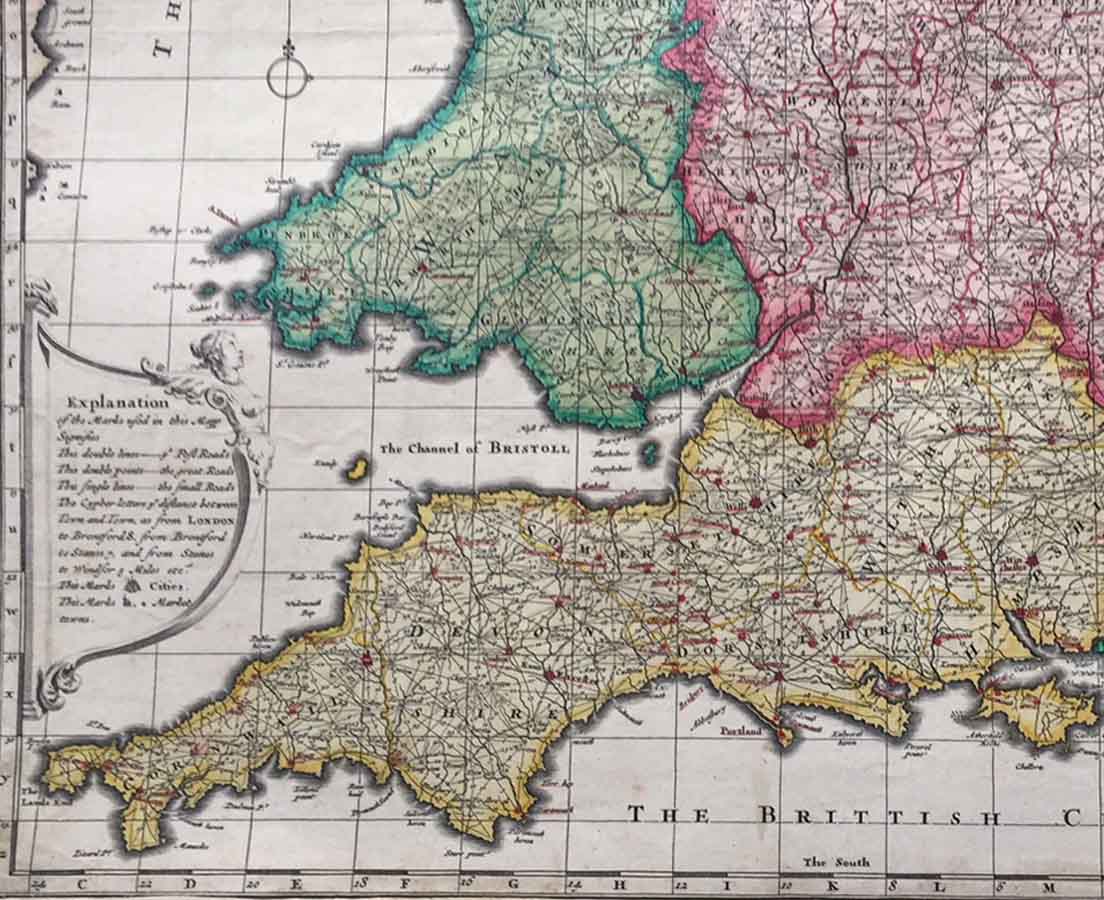 England and Wales – Copper Engraving – SOLD
Visscher and Overton – c. 1695
A New Mapp of the Kingdome of England, Representing the Princedome of Wales, and other Provinces, Cities, Market Towns, with the Roads from Town to Town…..
Striking and highly detailed fine example of the John Overton edition of Visscher's stunning map of England and Wales. Constructed on the model established by the John Adams map of 1679, Anglia Totius Tabula, Visscher's map covers all of England and Whales as well as adjacent parts of Scotland and Ireland. Towns, cities, and counties are identified and mileage between towns noted via a network of intersecting lines overlaying the map. A bold and flamboyant title cartouche appears in the upper right quadrant features numerous putti as well as the royal crests of England and Wales.
About the cartographer:
Claes Jansz Visscher (1587 – 1652) established the Visscher family publishing firm, which were prominent Dutch map publishers for nearly a century. He established the firm in Amsterdam near the offices of Pieter van den Keer and Jodocus Hondius. Many hypothesize that Visscher may have been one of Hondius' pupils and, under examination, this seems logical. The first Visscher maps appear around 1620 and include numerous individual maps as well as an atlas compiled of maps by various cartographers including Visscher himself. Upon the death of Claes, the firm fell into the hands of his son Nicholas Visscher I, and would, in turn, eventually be passed on to his son, Nicholas Visscher II.
John Overton (1640 – 1708) was an English cartographer and map publisher active in the late 16th and early 17th century. While little of Overton's cartographic work was original, he did fill an important gap by republishing the work of various influential cartographers of the previous generation. Overton acquired the map plates of Peter Stent, who died of the Plague in 1665, and published his first atlas around 1670. In 1700 he acquired, from Christopher Brown, the map plates originally produced for the John Speed firm. John passed his business to his sons, Henry and Philip Overton in 1707, one year prior to his death.
The map is professionally framed using high quality and acid free materials.
H: 51 ½ cm W: 59 cm
H: 20" W: 23"