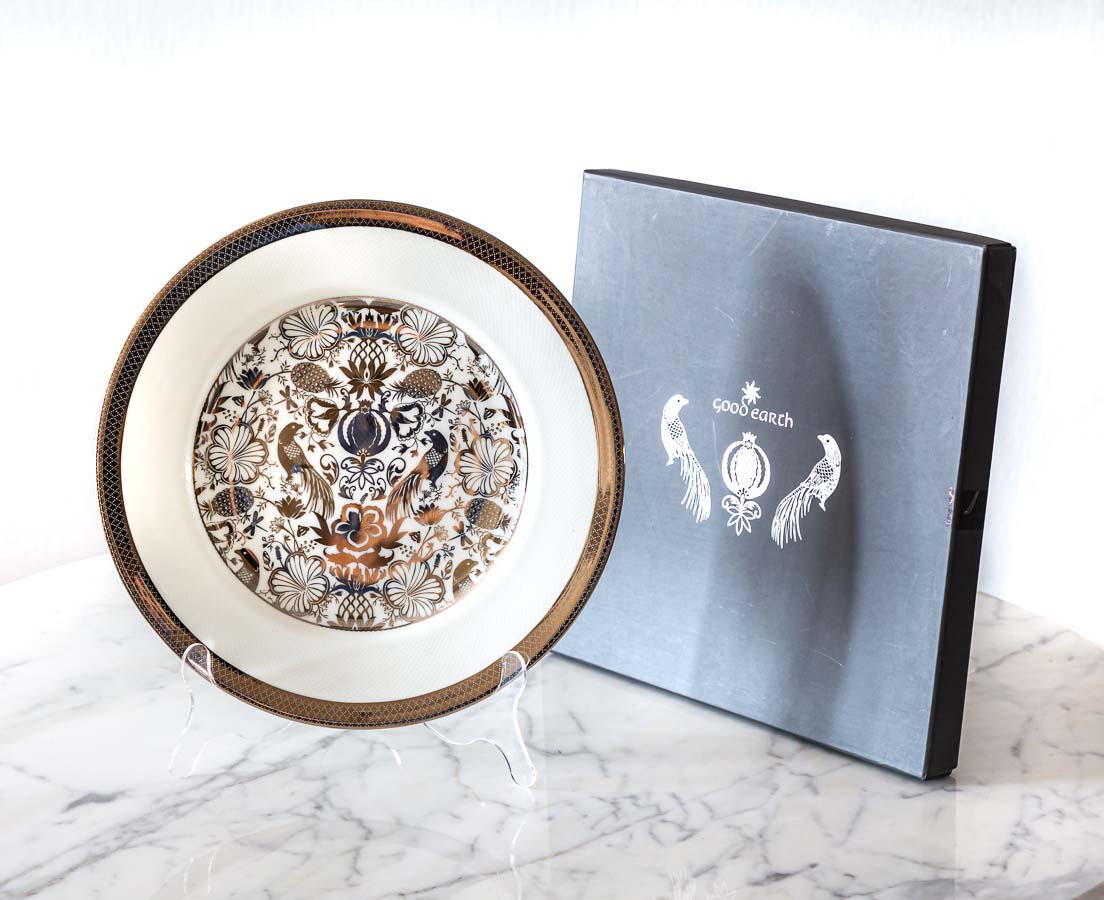 Eskander – Good Earth
Serving Platter 12"
Luxurious Eskander Good Earth serving platter, size 12", is decorated with platinum that dazzles on an ivory base.
Skillfully made in fine bone china with a burnished platinum edge and delicate platinum filigree with Birds of Paradise and Pomegranates. Can be perfectly combined with the serving bowls from the same Eskander range.
Presented in a nice gift box.
From India's leading design house Good Earth