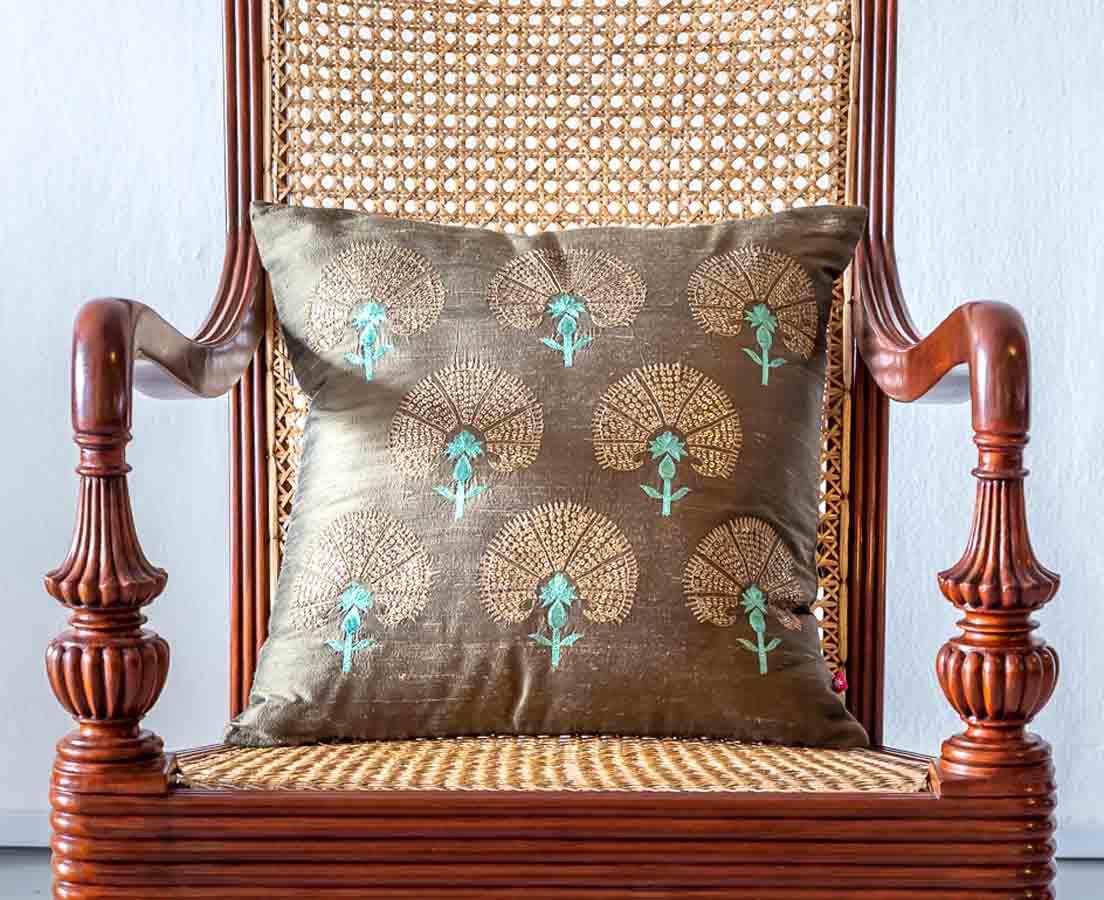 Omar Dupion Silk Cushion – Good Earth
Cushions
Omar Dupion Silk Cushion, (Green). Size 18"x18" .
A lovely green silk cushion with a shimmering pattern of carnations adorning the front. Hand-embroidery on dupion silk. Includes a polyfill fiber insert.
All Good Earth items are individually priced and can only be purchased in our store.
Click to view our range of British Colonial Chairs.
From India's leading design house Good Earth