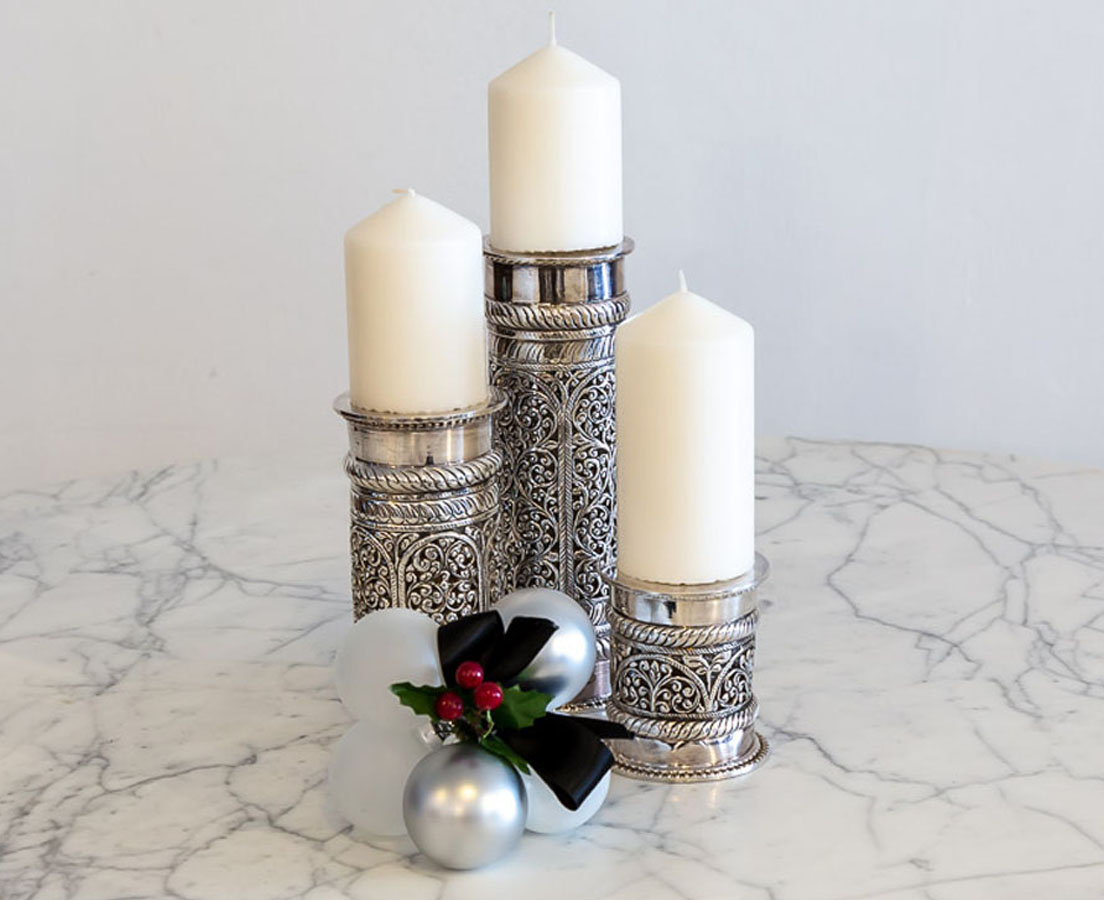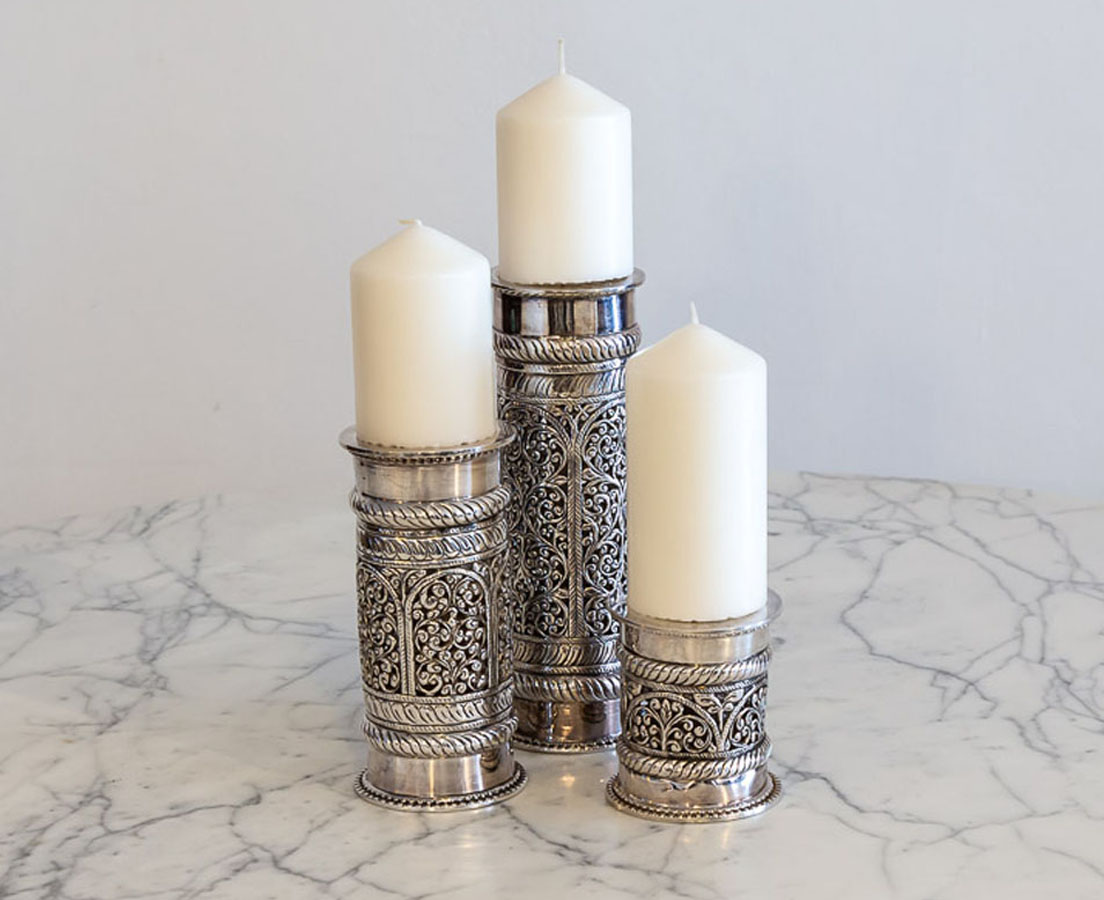 Silver Candle Stick
Hollow silver candle stick with pierced carving in foliate design. An additional candle can be placed inside and will give out beautiful light through the pierced silver work.
Available in various sizes and designs
Our silver gifts are about 85 -90% silver and made by the finest silversmiths in Jaipur, India.