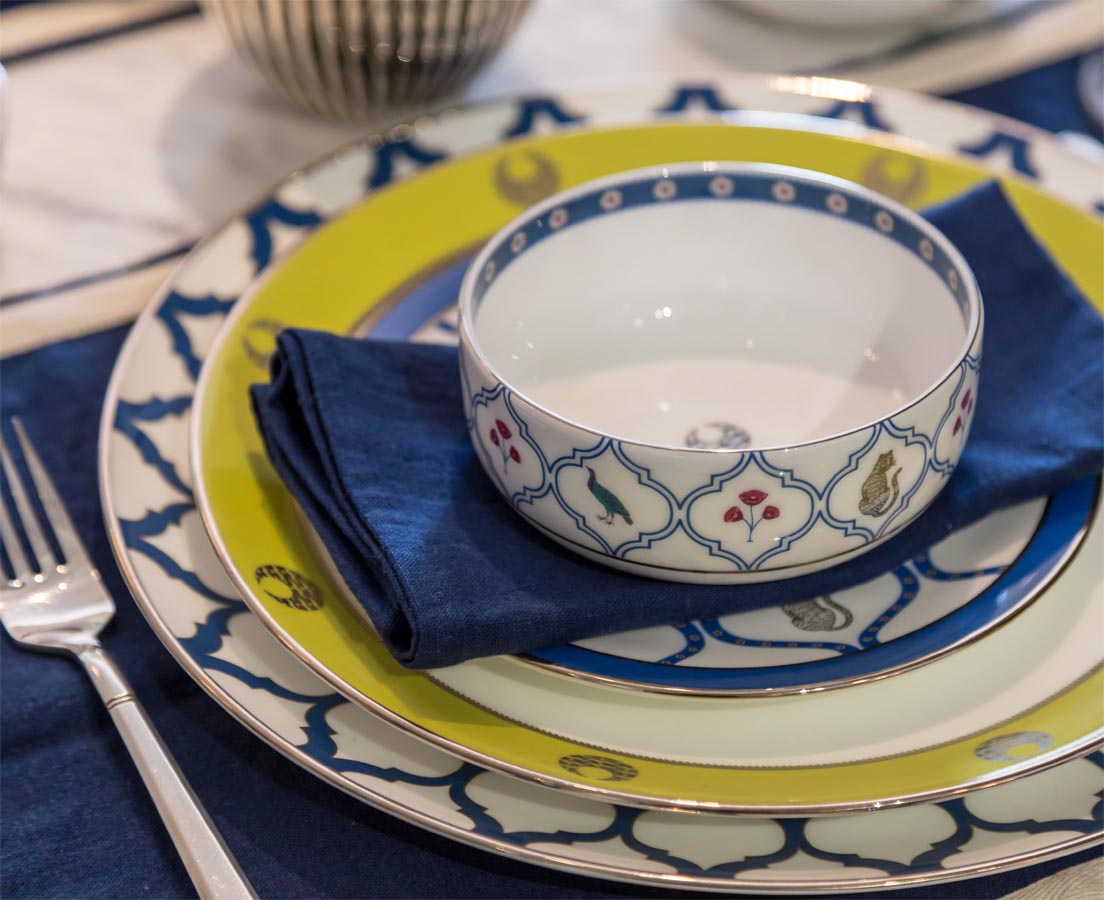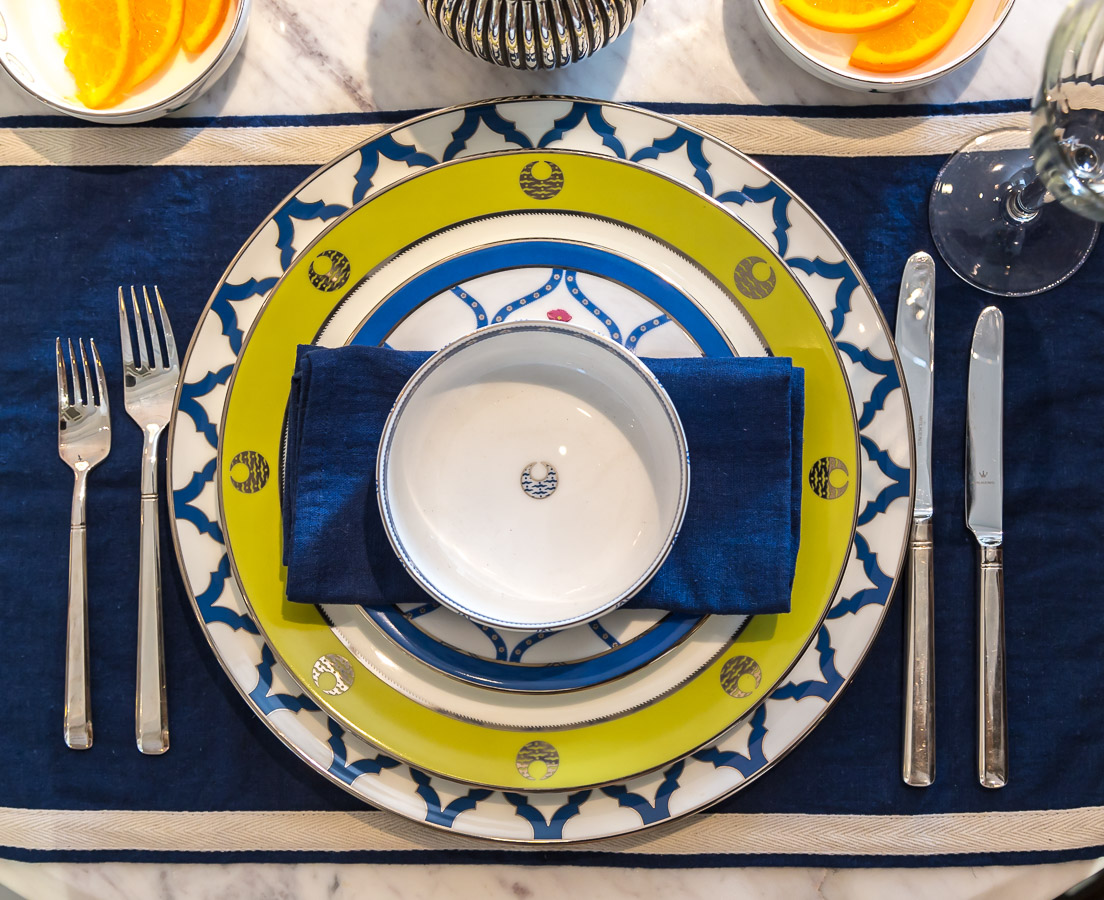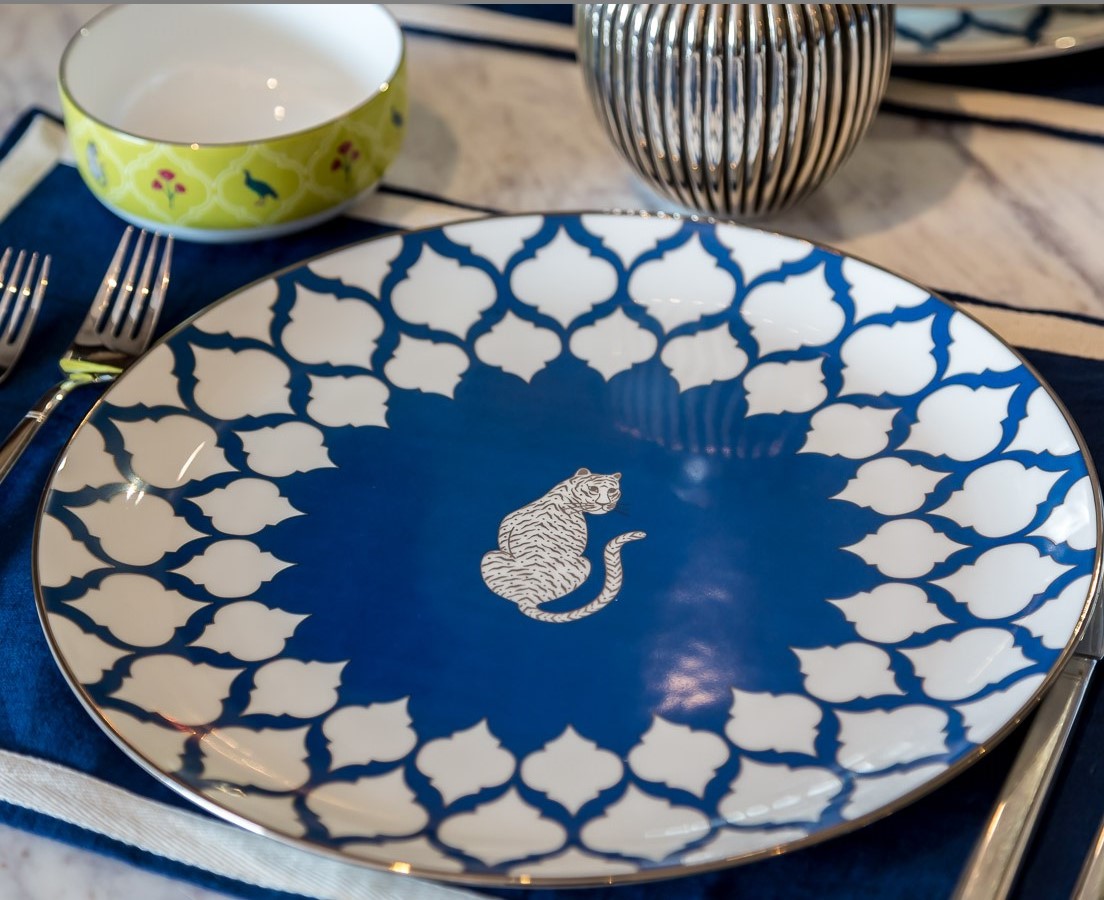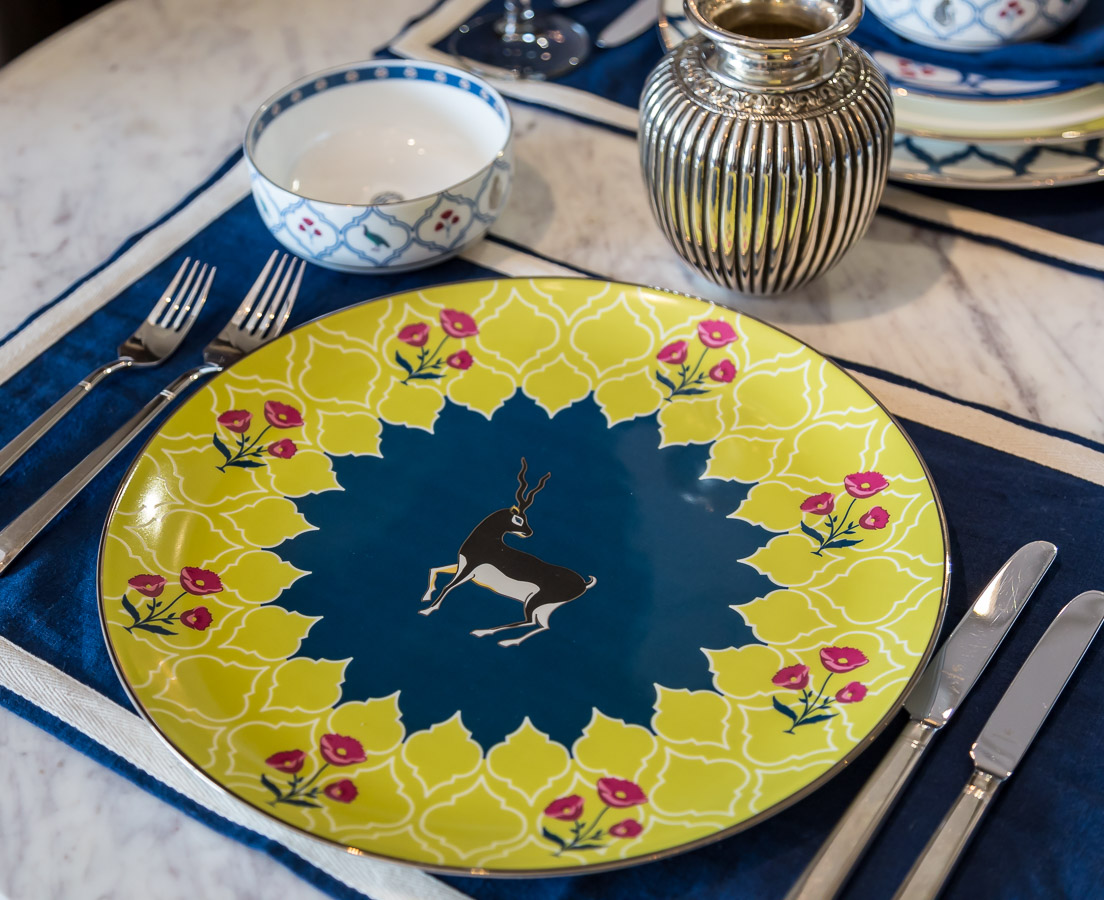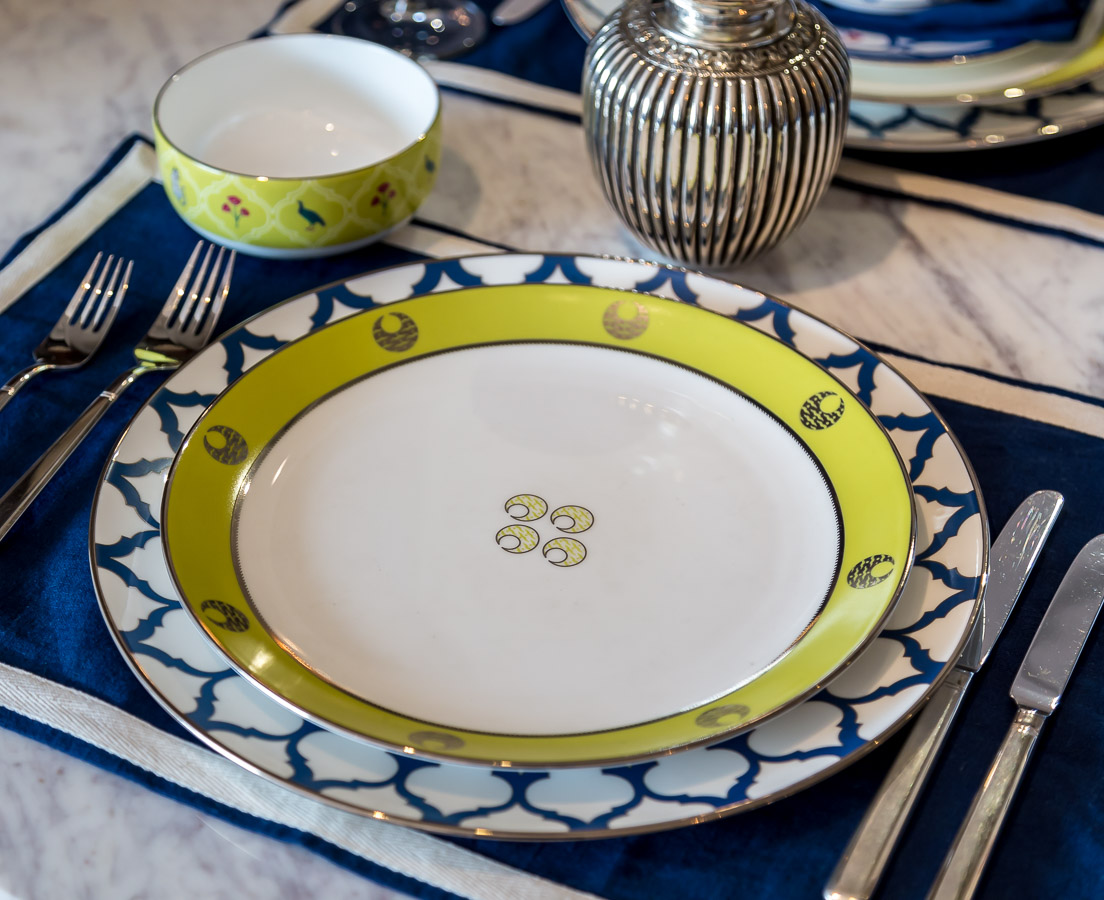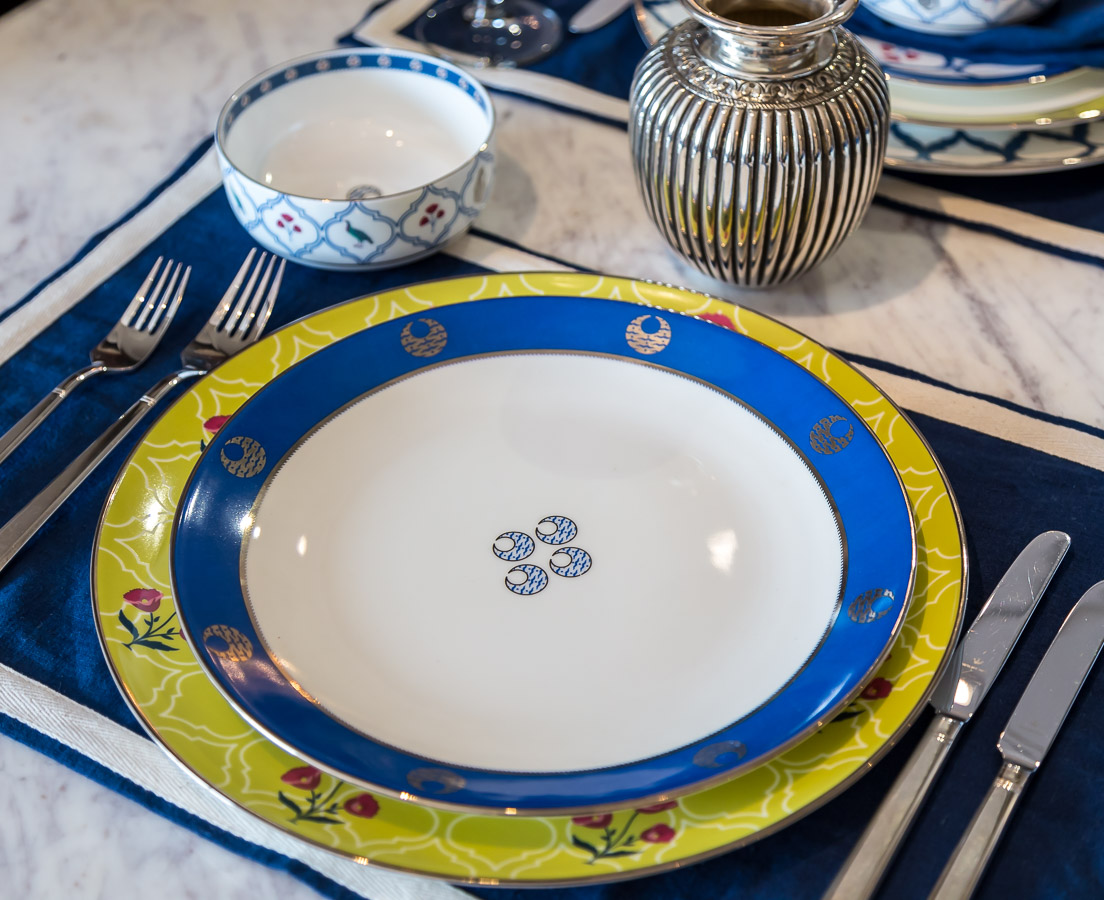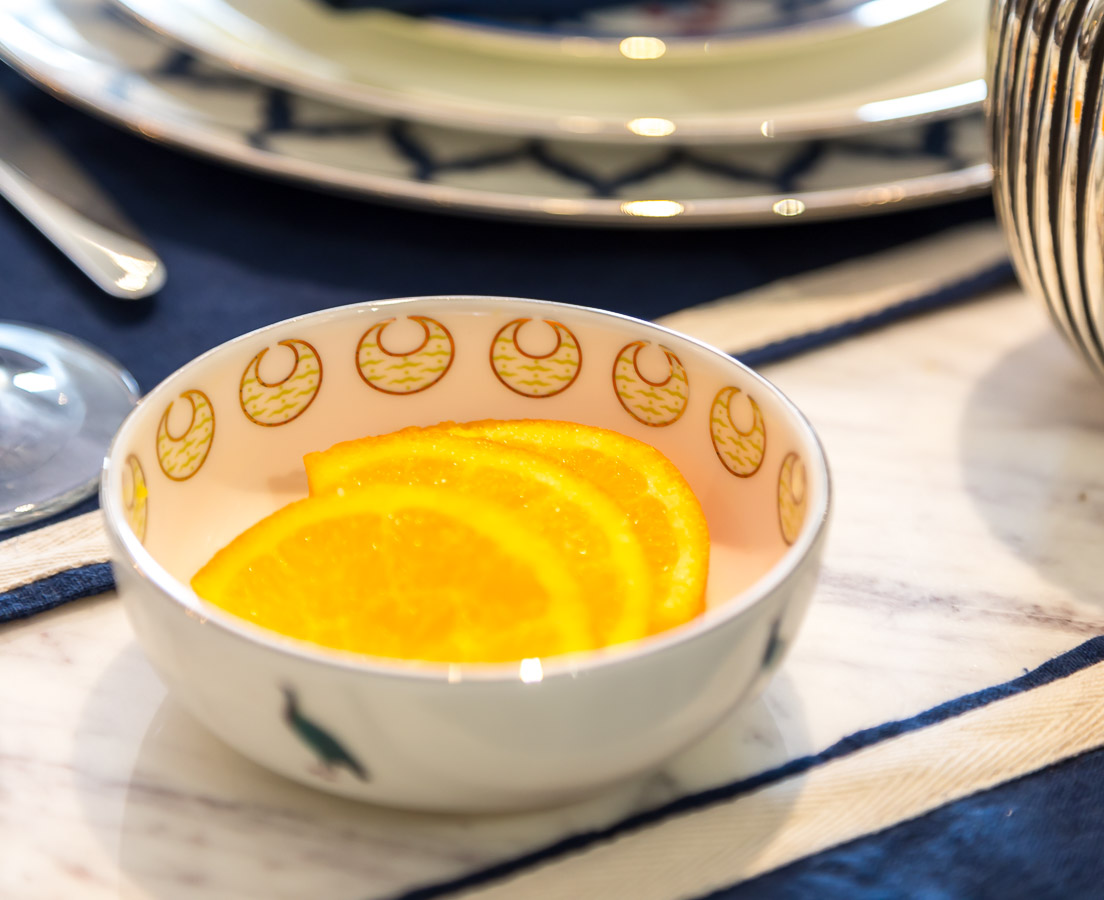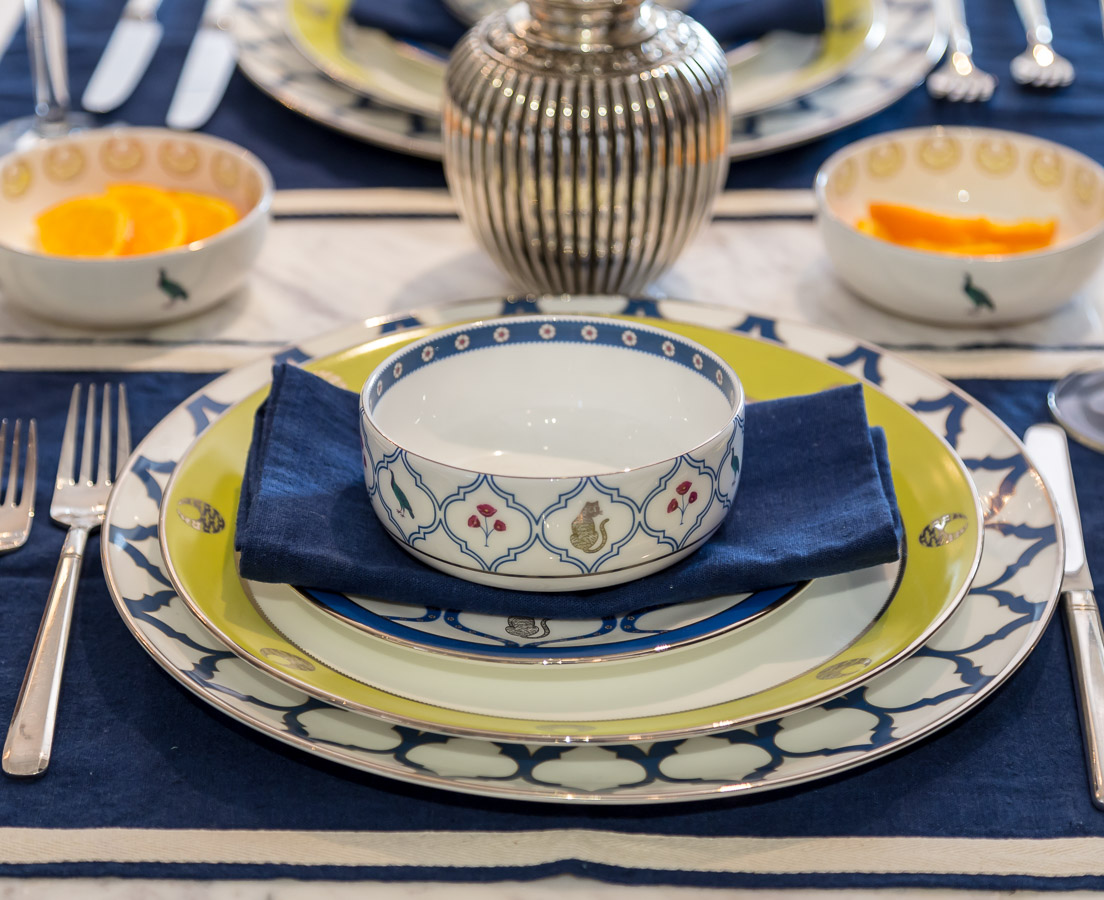 Silvermoon – Good Earth
Fine Bone China Dinnerware
Beautiful dinnerware inspired by the imagery of moonlight on a field of poppies with a peahen, a deer and a silvery tiger stealing into it.
The whimsical, platinum decorated fine bone china uses Ottoman motifs in a unique style.
All items are individually priced and can be viewed and bought in our store.
From India's leading design house Good Earth