FIVE WAYS TO MAKE ANTIQUES WORK IN A CONTEMPORARY INTERIOR
---
Antique furniture can look great in a contemporary interior. They can be beautifully combined with modern pieces and design. It gives a space a more contemporary look while keeping the sophisticated traditional elegance in harmony along with it. The old and new, along with the right accessories, can learn to live together very well. Assuming that choosing, mixing and placing pieces are carefully thought of.
Here are five tips for using antiques in a contemporary interior.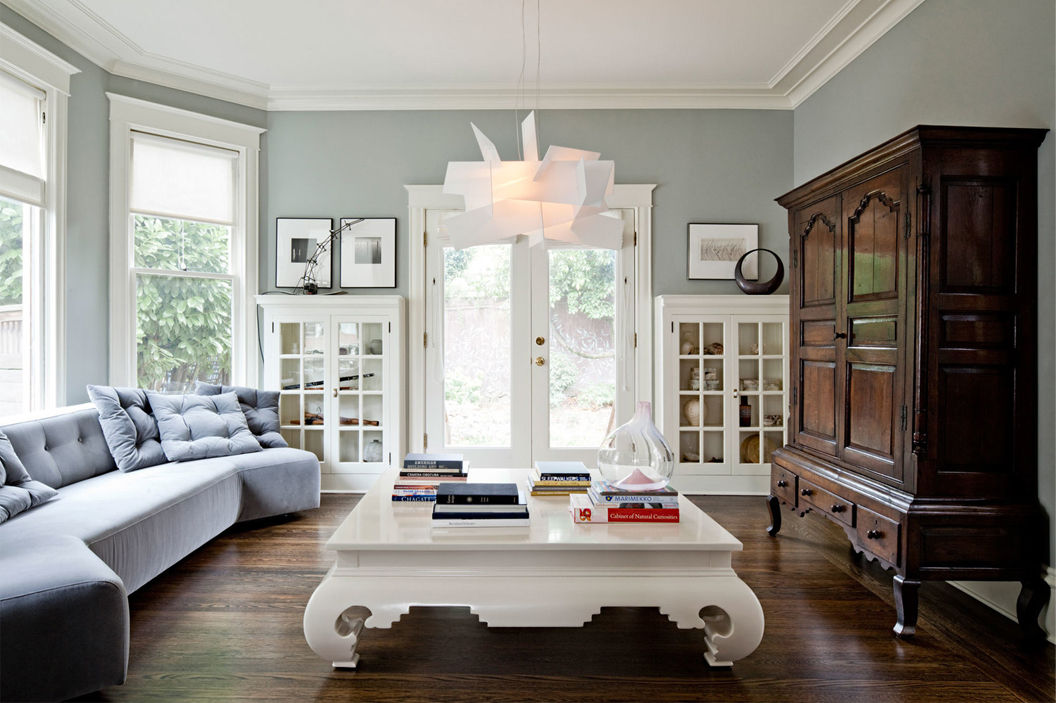 USE THE 80/20 RULE
---
You can call it the 80/20 rule, and it works like this: as long as 80 per cent of your interior is unified by the same style, same period or same philosophy, you can deviate with the other 20 per cent. In other words, a fine antique can absolutely work in an ultramodern space. Just give it a try… This is a great example of using an antique cupboard in a modern living room.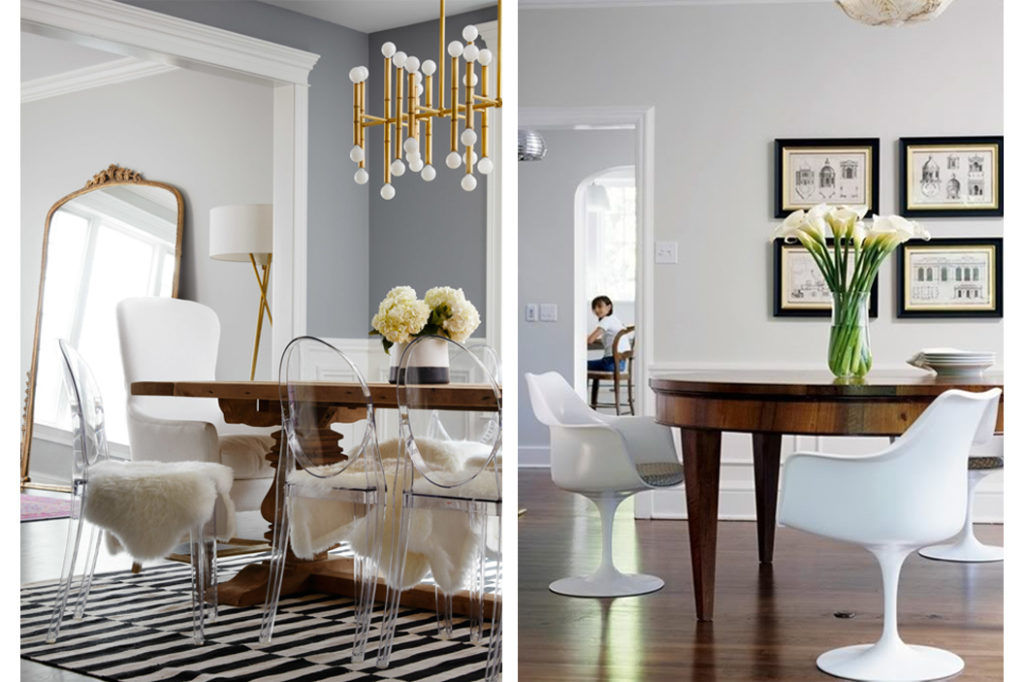 PAIR AN ANTIQUE TABLE WITH MODERN CHAIRS
---
Try pairing an antique dining table with contemporary chairs for instant character  (Eames, Louis Ghost, Knoll Tulip to name a few).  Even a traditional desk with a modern chair makes a dynamic combination and is a great way to use antiques in a modern home. Love these examples!

RE-UPHOLSTERING
---
Timeless pieces such as an antique settee or armchair can be interesting and fascinating when used in a modern home. These pieces are a work of art on their own and when paired with new fabrics, they get a fresh and clean new life while keeping the connection to our ancestors alive as well.
CREATING A FOCAL POINT
---
By sticking to one or two neutral tones in a scheme, the background becomes a perfect canvas for highlighting a particular piece. With the right lighting or a pop of accent color or trim, an antique piece can immediately stand out. Using antiques in a modern home can give your interior character and interest.
For the latest updates and happenings at The Past Perfect Collection, follow our social media channels – Facebook, Instagram and Pinterest.