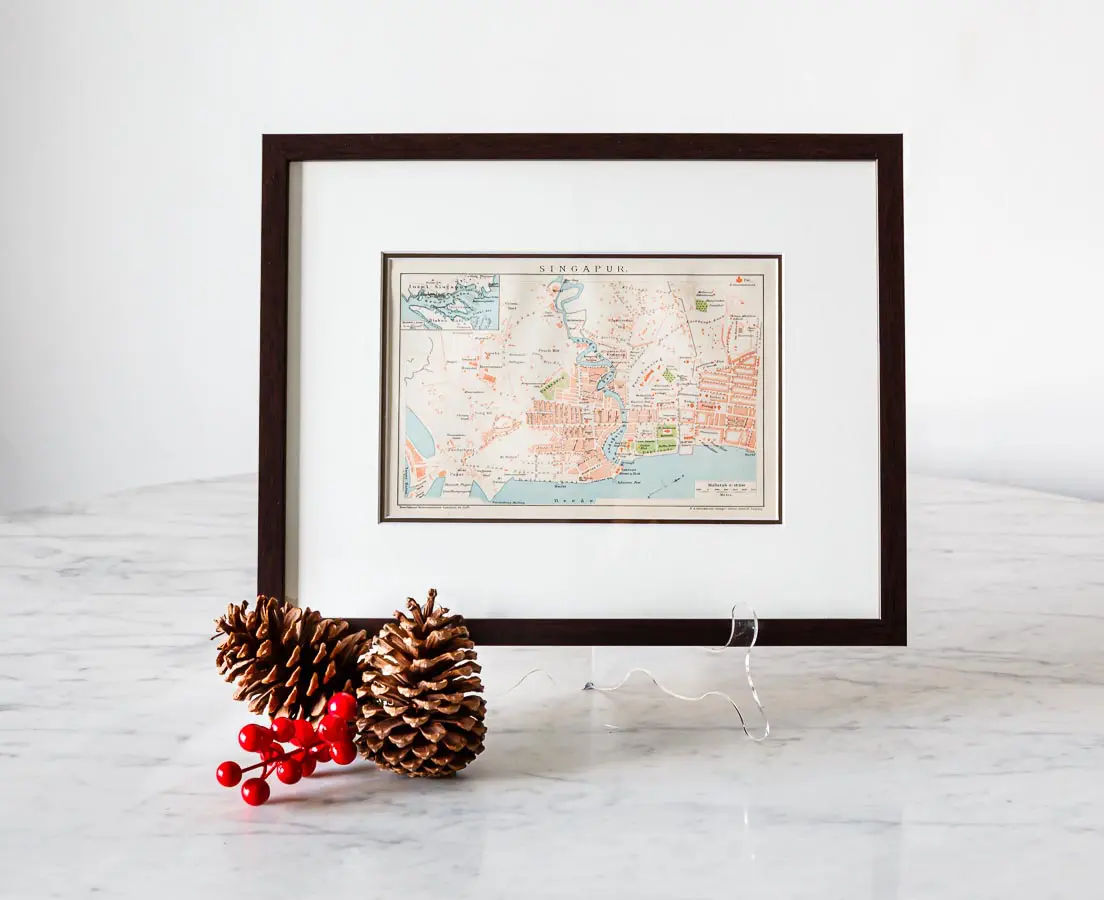 Antique Map of Singapore
Brockhaus -1894-1897
SGD 475
Antique city map of the island of Singapore. This map shows some interesting detail. Note the Volkspark (People's Park) near the center of the map, the Malay and Chinese villages and notably the Malay cemetery located on the current Istana grounds. Hotel L'Europe is where current day City Hall is. This was the time that Beach road was by the beach (before the land reclamation). Singapore declared independence from the United Kingdom in 1963 and united with other former British territories to form Malaysia, from which it was expelled two years later. This map was published in the 14th edition of Brockhaus' Konversations Lexikon.
About the cartographer
Friedrich Arnold Brockhaus (1772 – 1823) was a German encyclopedia publisher and editor, famous for publishing the Konversations-Lexikon, which is now published as the Brockhaus encyclopedia. Brockhaus studied modern languages and literature at the University of Leipzig after which he set up in Dortmund an emporium for English goods. In 1805, having given up his first line of trade, Brockhaus began business as a publisher. In 1808 he purchased the copyright of the bankrupt Konversations-Lexikon, an encyclopedia started in 1796, and in 1810-1811 he completed the first edition of this celebrated work. It was widely imitated as a model for encyclopedias, and is still published today, known as the Brockhaus. After his death the business was carried on by his sons, Friedrich Brockhaus (1800–1865), and Heinrich Brockhaus (1804–1874), under whom it was considerably expanded.
View our collection of Antique Maps.
The map is professionally framed using high quality and acid free materials.