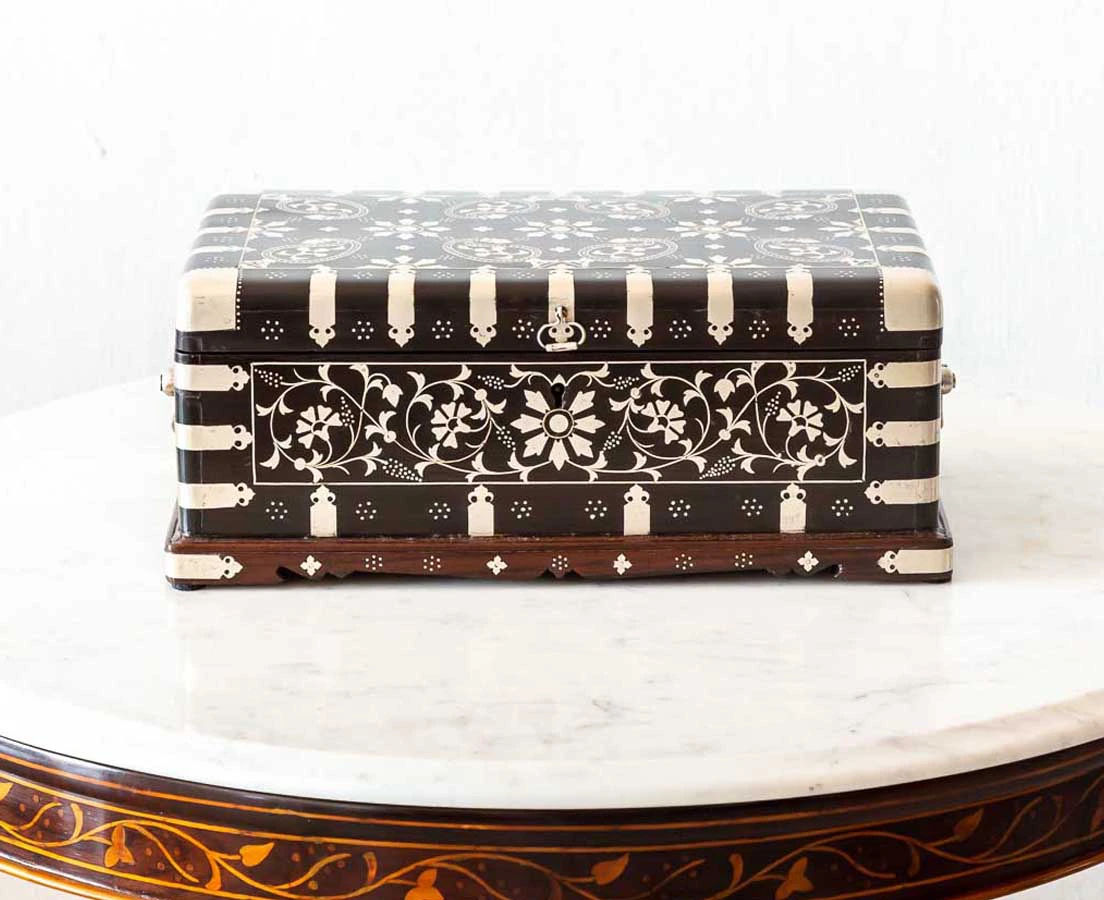 British Colonial Ebony Box inlaid with Silver
Mid 19th century
An antique British colonial ebony box inlaid with silver.
This box is of outstanding quality. The silver inlay enlivens the austere ebony which in turn provides a complimentary background with its subtle dark sheen.
The inlay is unusual in that it is in silver. It is finely chased and precisely formed, as if it is a piece of jewelry. The design on the lid is a in a paisley pattern using the teardrop-shaped motif with a curved upper end. Paisley designs became very popular in the West in the 18th and 19th centuries, following imports of post– Mughal Empire versions of the design from India, especially in the form of Kashmir shawls and were then replicated locally.
The design on the sides of the box is of stylised flora. The flowers and leaves are exquisite and the lines which form the design are very delicate. Bearing in mind that ebony is a very hard material, such work requires skill of the highest calibre and a considerable amount of time.
The inside of the box is also made of solid ebony and has a compartmentalised lift out tray and silver hinges that keep the lid upright when open.
The box rests on a rosewood base, has silver carrying handles and is further strengthened and ornamented with silver corner mounts and silver strips on the sides.
Find out more about Antique Boxes.
This box has been sold. Please keep checking our website as we may add a similar box.
Found in Bombay
British colonial India
H: 15 cm W: 39 cm D: 24 cm
H: 6" W: 15 ½" D: 9 ½"