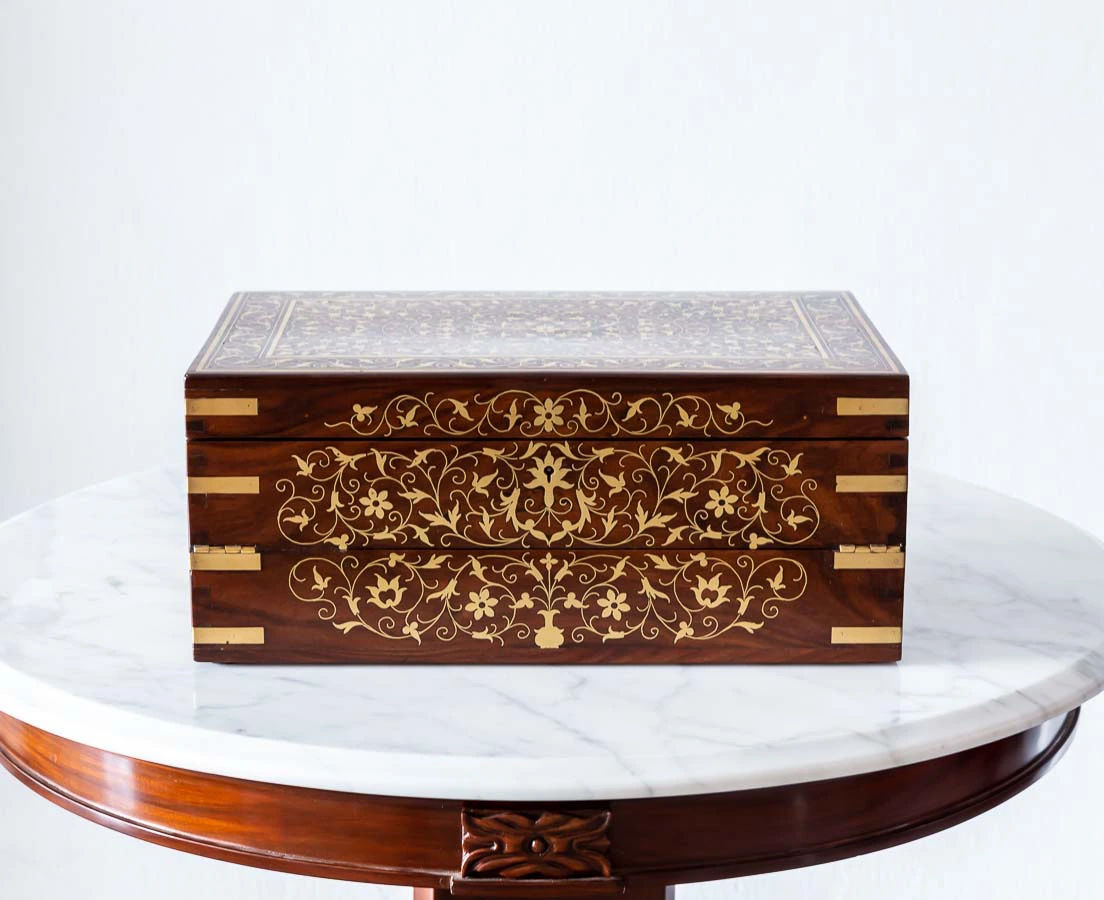 British Colonial Triple Opening Writing Box Inlaid with Brass
Early 19th century
An outstanding British colonial or Anglo-Indian brass inlaid and brass bound triple opening writing box in rosewood. It has a beautiful brass floral pattern to the top front and sides and has two countersunk carrying handles to either side of the box.
The box has the usual compartments for inkwells and a curved pen tray. Beneath the pen tray there are two secret drawers concealed behind a sprung panel. The rosewood writing surface has compartments for paper beneath.
The box is in good condition and has been lovingly restored and finished to its former glory using a traditional form of French polishing and waxing.
Read more about Antique Colonial Boxes in our blog: Boxing Clever – Antique Boxes
This box has been sold. Please keep checking our website as we may add a similar piece.
British colonial India
H:19 ½ cm W: 45 ½ cm D: 30 cm
H: 8" cm W: 18" D: 12"