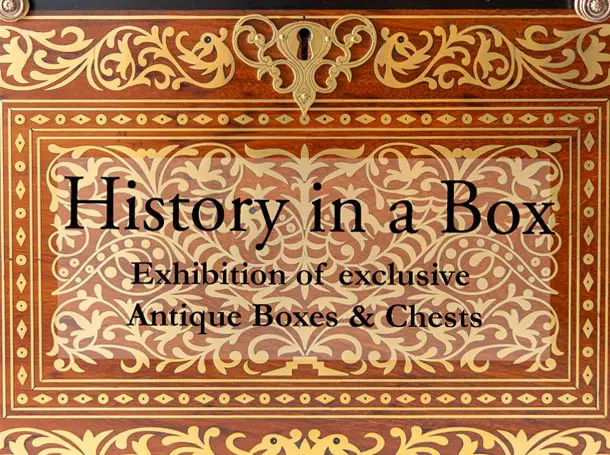 History in a Box
A unique collection of Antique Boxes and Chests
The Past Perfect Collection is proud to present its annual exhibition of unique, antique boxes and chests this October 7-22.
It will feature a stunning range of exceptional 19th century jewellery boxes, dressing cases, writing boxes and beautifully ornamented large chests. Originally made for European expatriates in India, they demonstrate the best craftsmanship in the use of practically every decorative material and technique of that age. It is this, together with their endless variety, that makes them so attractive to collectors.
Looking for something special?
– An elegant jewellery box would be the perfect gift for her for a birthday, anniversary or special occasion.
– Or maybe a handsome writing box for the literary man or woman in your life.
– Get the stylish colonial look with a well-travelled camphor trunk or statement antique chest.
Come and visit, its never too early to get a unique Christmas gift or pick something special for yourself!
Find out more about Antique Boxes in our blog or view our range of Antique Boxes here.