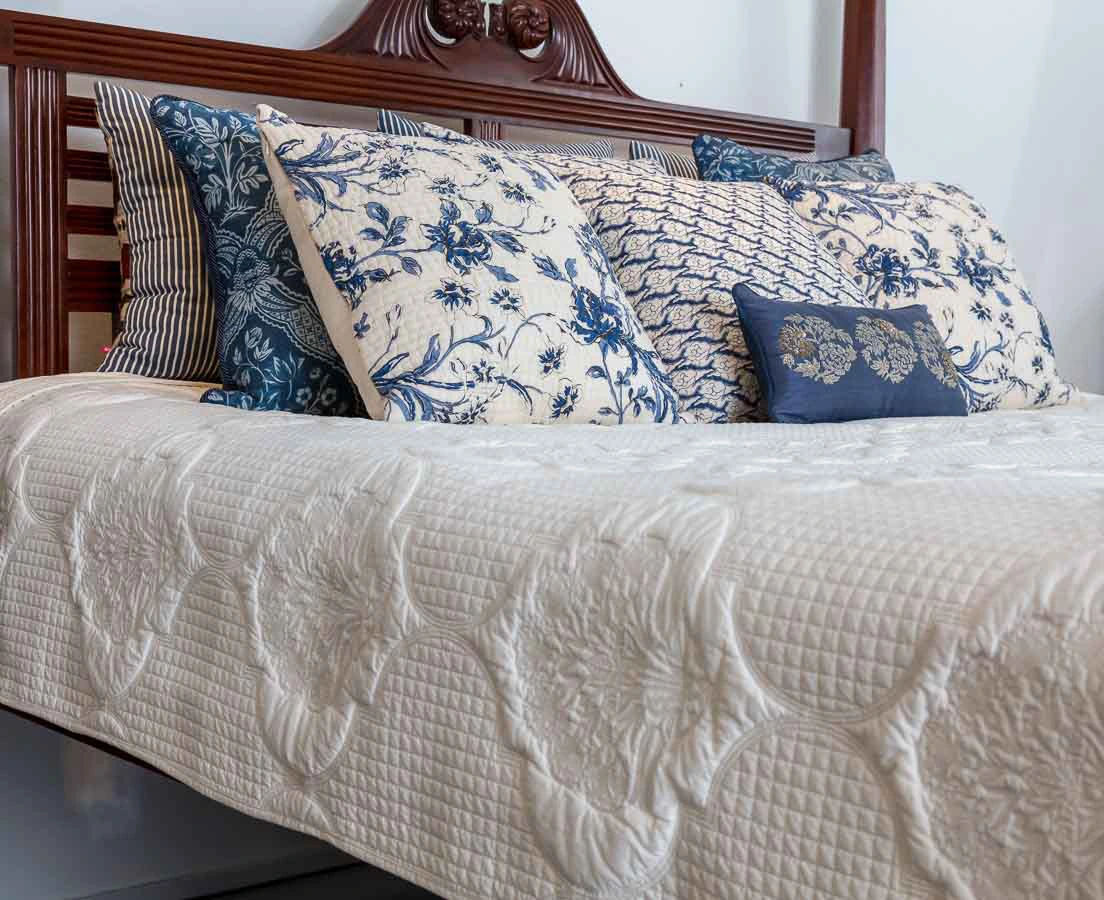 Mehrab Quilted Bed Cover – Good Earth
Bed Covers
Good Earth Bed Cover Mehrab.
Carnations set amidst mehrab portals, embroidered on quilted cotton. A luxuriously understated king size bed cover with a delicate texture.
The 'Mehrab' is a doorway or niche from the ancient past often associated with places of worship, that leads you to the other side of perception.
Motifs in a white-on-white style tonal embroidery with textured waffle quilting.
From India's leading design house Good Earth
Dimensions King size 254 cm x 254 cm
Dimensions King size 100" x 100"