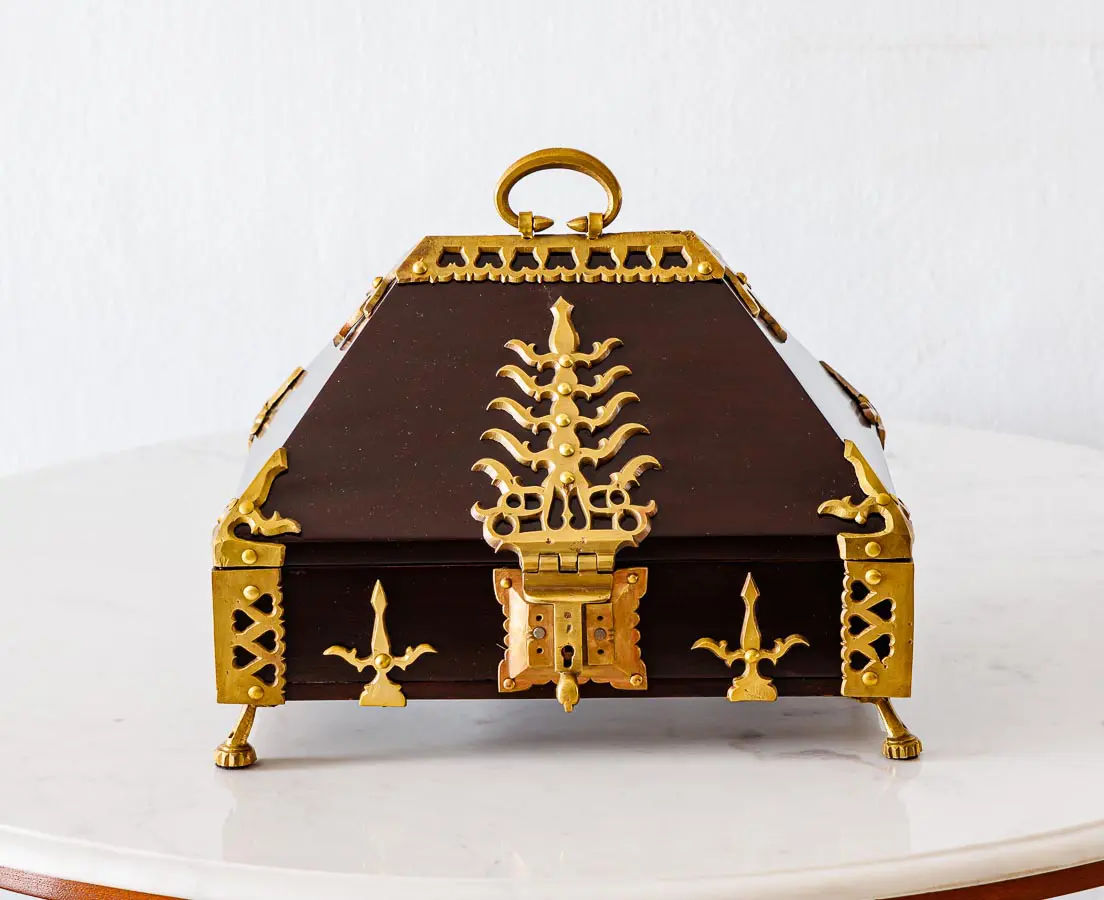 Keralan Jewellery Box
Early 20th century
SGD 3,000
This ethnic jewellery box (Nettoor Petti) is quite unique and was once the mark of aristocracy in Kerala (South India), the place of its origin. Very few well-experienced craftsmen who learned this from their ancestors are doing the craft now. Made of rosewood and richly decorated with brass in exquisite design, each and every part of this box is handmade with the utmost care and precision.
The box is in good condition and has been lovingly restored and finished to its former glory using a traditional form of French polishing and waxing.
Find out more about Antique Boxes.
We are pleased to arrange shipping worldwide. Please add the item to your shopping cart and request for a shipping quote with no obligation. Delivery in Singapore is free of charge.
India
Kerala
H: 28 W: 38 cm D: 27 cm
H: 11" W: 15" D: 10½"