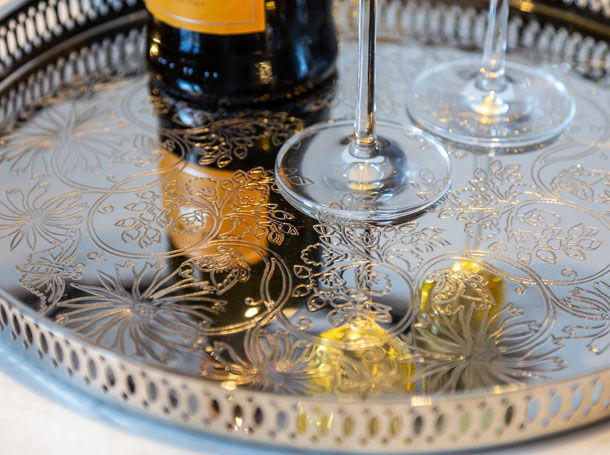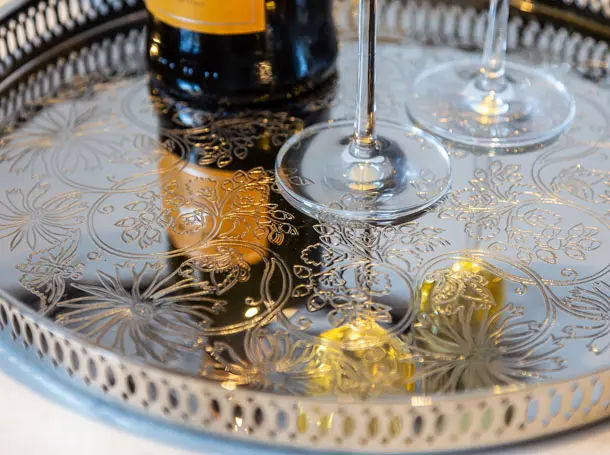 Mandalay Wine Tray
Nickle plated brass
Circular nickle plated wine tray engraved with intricate floral artwork, encircled with bands of delicate lattice jaal and and an embossed rim. Bringing service with style. Nickel plated brass in a mix of polished and antique finishes with fine embossed floral accents, skillfully made by na expert craftsman. Size 14.5″.
All Good Earth items presented on our website can be viewed and purchased in our store in Singapore. They are not available online.
From India's leading design house Good Earth.