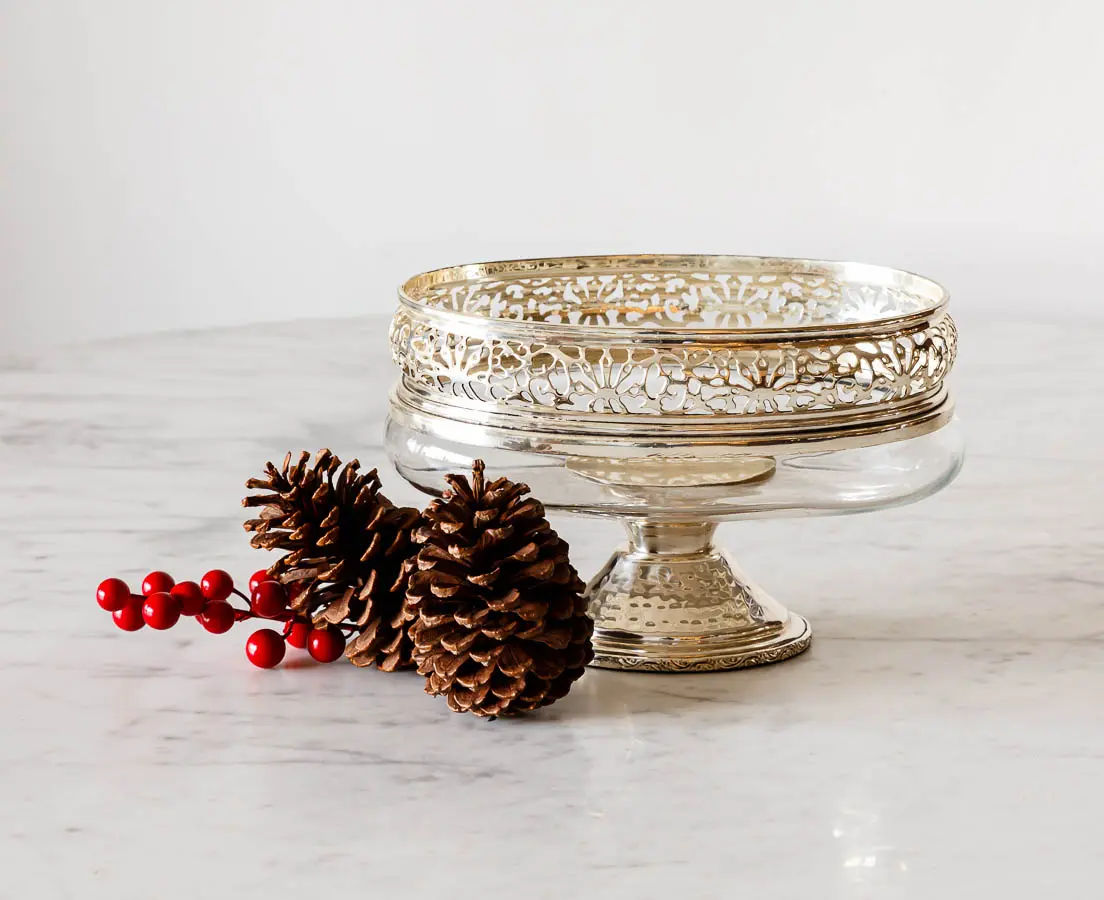 Myra Centre Piece – Good Earth
A hand-blown glass centrepiece with silver plated hand-etched latticework. The Myra Centre Piece draws inspiration from the ornamental tessellations found on the architecture of centuries-old monuments of the subcontinent.
Height – 6.5″, Dia – 7″
All Good Earth items presented on our website can be viewed and purchased in our store in Singapore. They are not available online.
From India's leading design house Good Earth