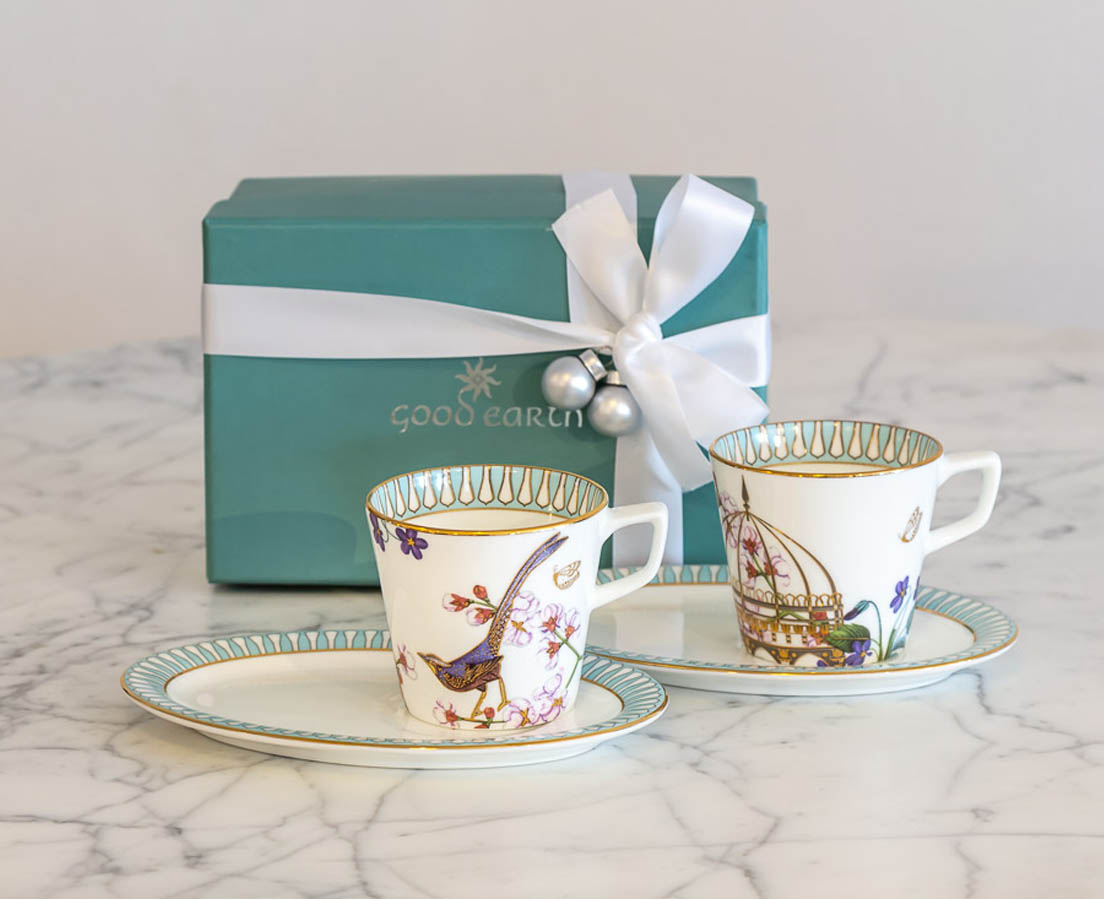 Rosabagh – Good Earth
Cup and Platter (set of 2)
A set of two coffee cups with matching saucers, decorated with intricate leitmotifs of birds, verdant sprigs of blossoms and butterflies, and Mughal garden pavilions, evoking an enchanting paradise garden. The Rosabagh cup and platter set is hand decorated and made from fine bone china. Presented in a nice gift box.
View the full Rosabagh tableware collection here.
Find out more about Good Earth in Singapore here.
All Good Earth items presented on our website can be only be purchased in our store. They are not available online.
From India's leading design house Good Earth