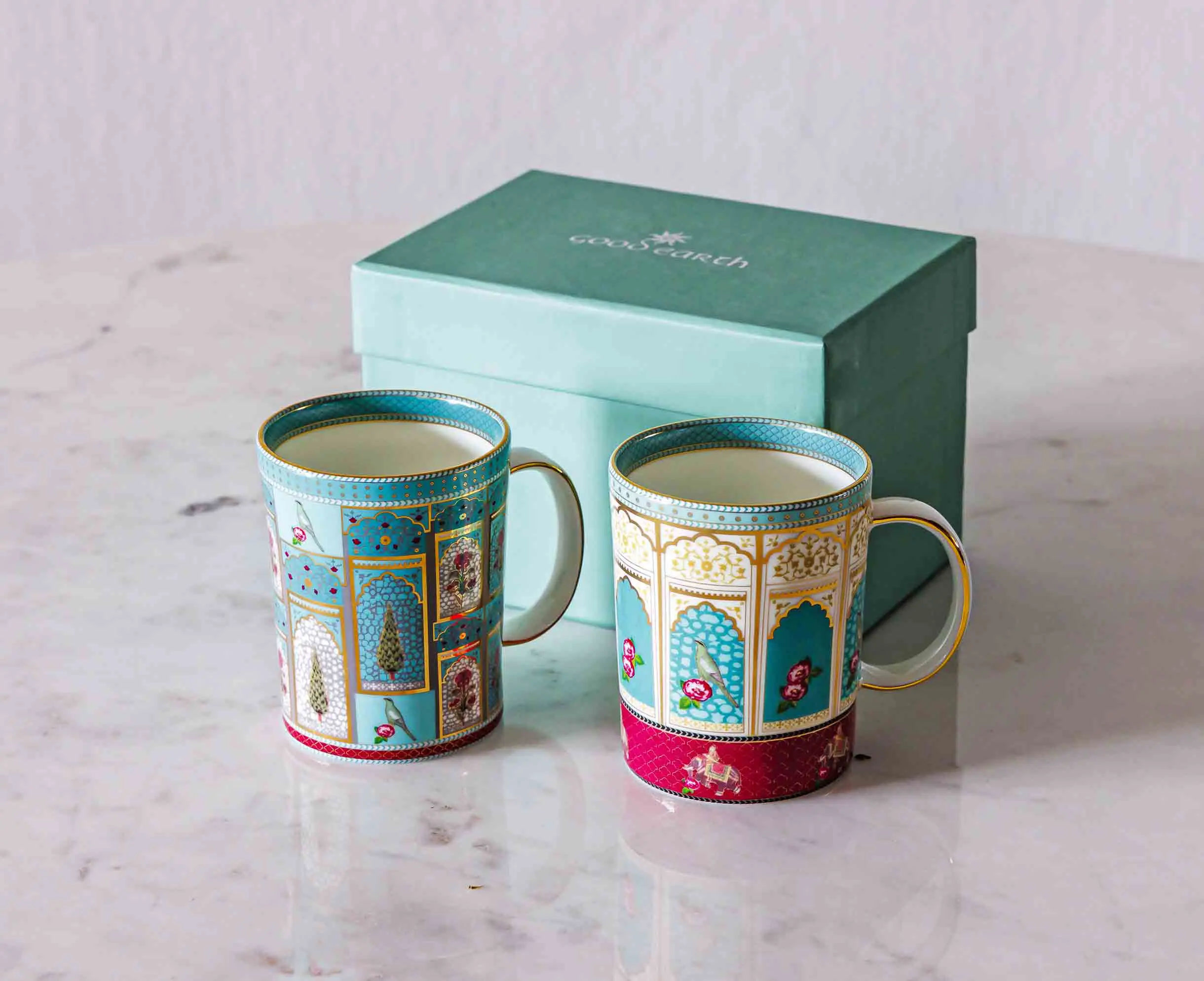 Serai – Good Earth
Tall Mug (set of 2)
Set of two generously sized fine bone china mugs, boldly decorated in shades of aqua and fuchsia. Overlaid with intricate latticework, delicate leitmotifs and glistening 24 carat gold accents.
Vibrant colours and stylized motifs tell the story of Emperor Jehangir and Noor Jahan, who crossed the snowy passes of the Pir Panjal to spend summer months in Kashmir.
Hand decorated fine bone china, presented in a nice gift box.
All Good Earth items presented on our website can be viewed and purchased in our store in Singapore. They are not available online.
From India's leading design house Good Earth