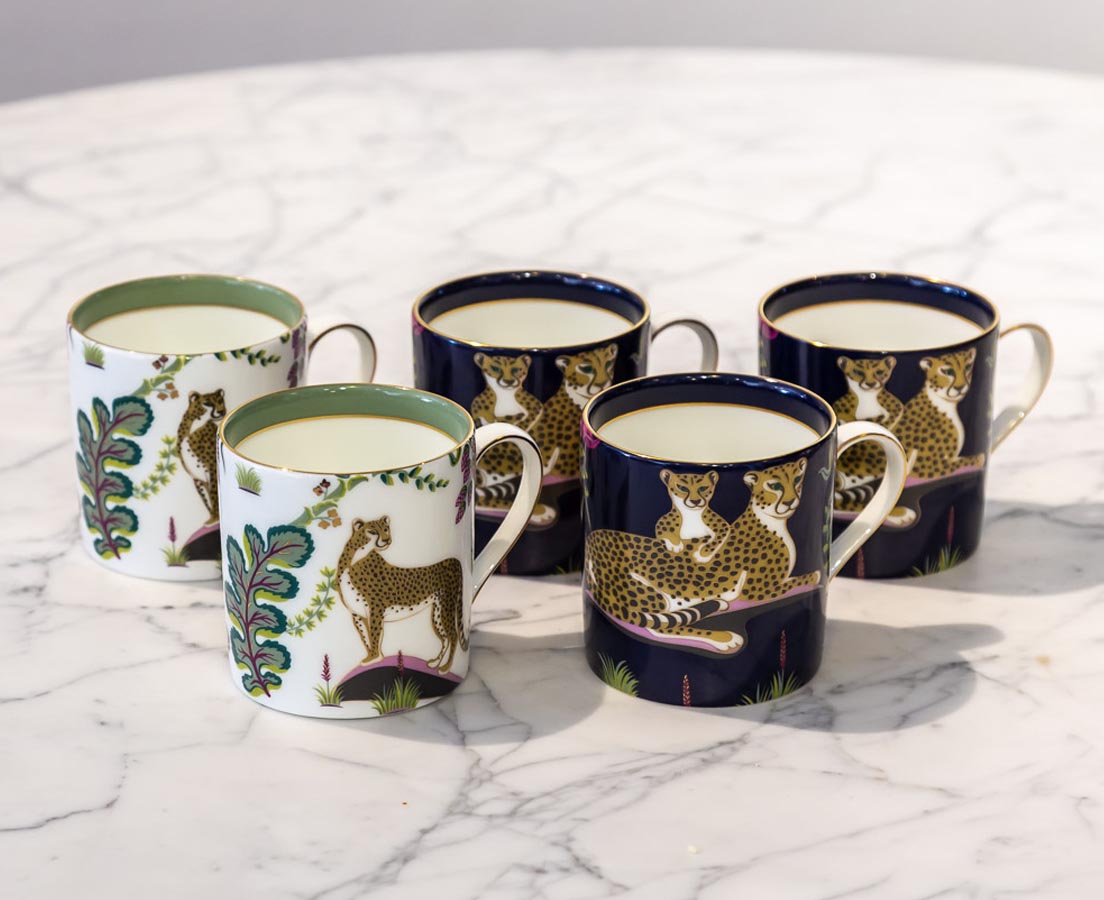 Van Vaibhav – Good Earth
Tea Mug
SGD 40
Classic fine bone china mug illustrated with cheetahs set within lush grasslands amid Chintz inspired florals. Van Vaibhav tea mugs are hand-decorated with artwork decals and accents of 24 carat gold. Only available in blue.
Find out more about Good Earth in Singapore here.
The Blue mug is available online. Pick up the last piece(s). We are low on stock! Delivery is free in Singapore during the circuit breaker.
We are sorry but we don't ship Good Earth items overseas.
From India's leading design house Good Earth
5 in stock