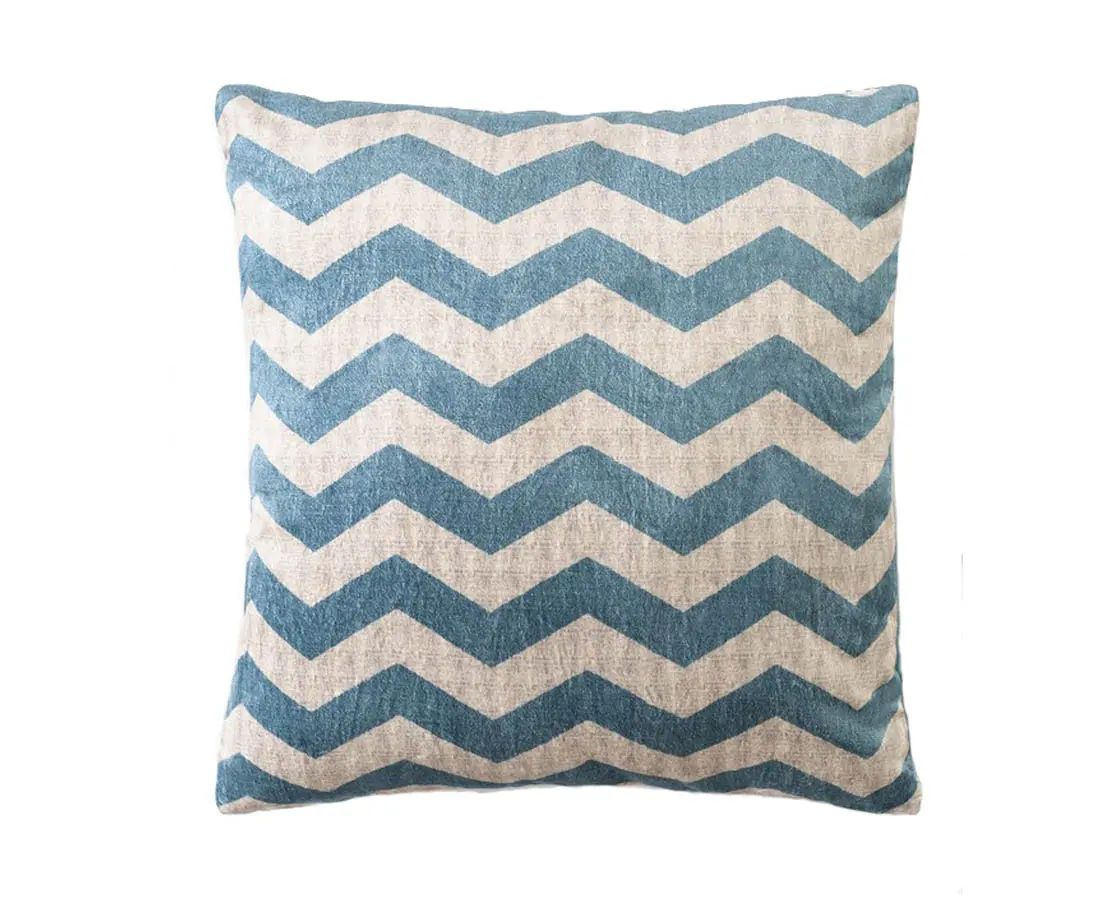 Akash Nur Good Earth Cushion
Akash Nur Cushion. Size 20"x20″. Chenille velvet cushion printed with bold chevrons in azure blue.
Includes a polyfill fibre insert and has a zipper on the edge.
Front: Printed on chenille velvet
Reverse: Cotton velvet dyed to complement cushion front
View a British colonial four poster bed styled with these cushions here.
All Good Earth items presented on our website can be viewed and purchased in our store in Singapore. They are not available online.
From India's leading design house Good Earth