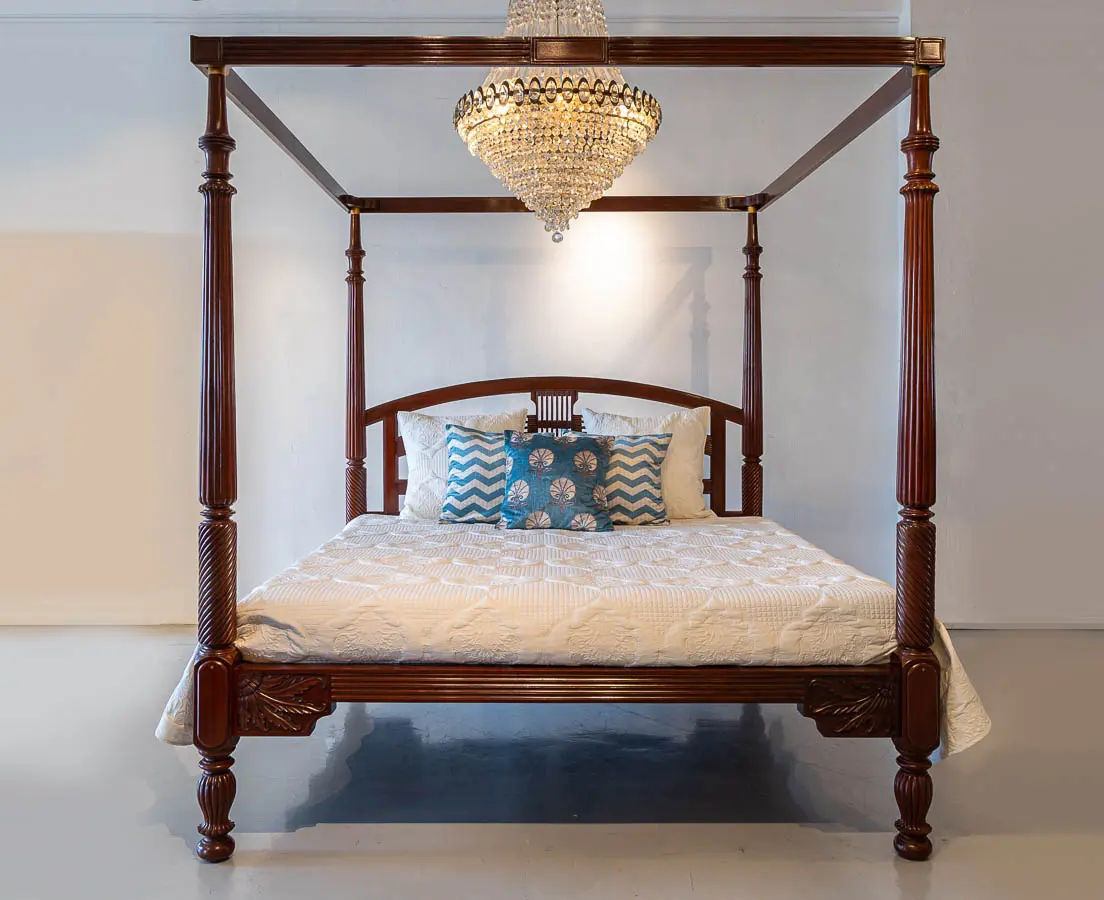 British Colonial Mahogany Four-Poster Bed
Mid 19th century
A British colonial late Regency, king sized four-poster bed in mahogany. At the centre of the curved headboard is a rectangular block defined by alternating, vertically-positioned slats, flanked on either side by arched horizontally positioned slats. The four parts making the canopy are attached to the posts and interconnected on the long side. The posts have carving at the top followed by a tapered reeded section and a cylinder of spiral carving. The horizontal support beams are decorated with a floral carving where they meet the posts. The bed, that can be fully disassembled, rests on short carved legs that flare out at the bottom and terminate in ball feet.
The mattress Size: 205 cm x 186 cm (81" x 73")
The bed is in good condition and has been lovingly restored and finished to its former glory using a traditional form of French polishing and waxing.
Find out more about Colonial Furniture.
This bed has been sold. Please keep checking our website as we may add a similar four poster bed.
Bombay
British colonial India
H: 220 cm (Posts) Bed H: 52 cm W: 200 cm L: 226 cm
H: 86½" (Posts) Bed H: 20 ½" W: 79" L: 89"