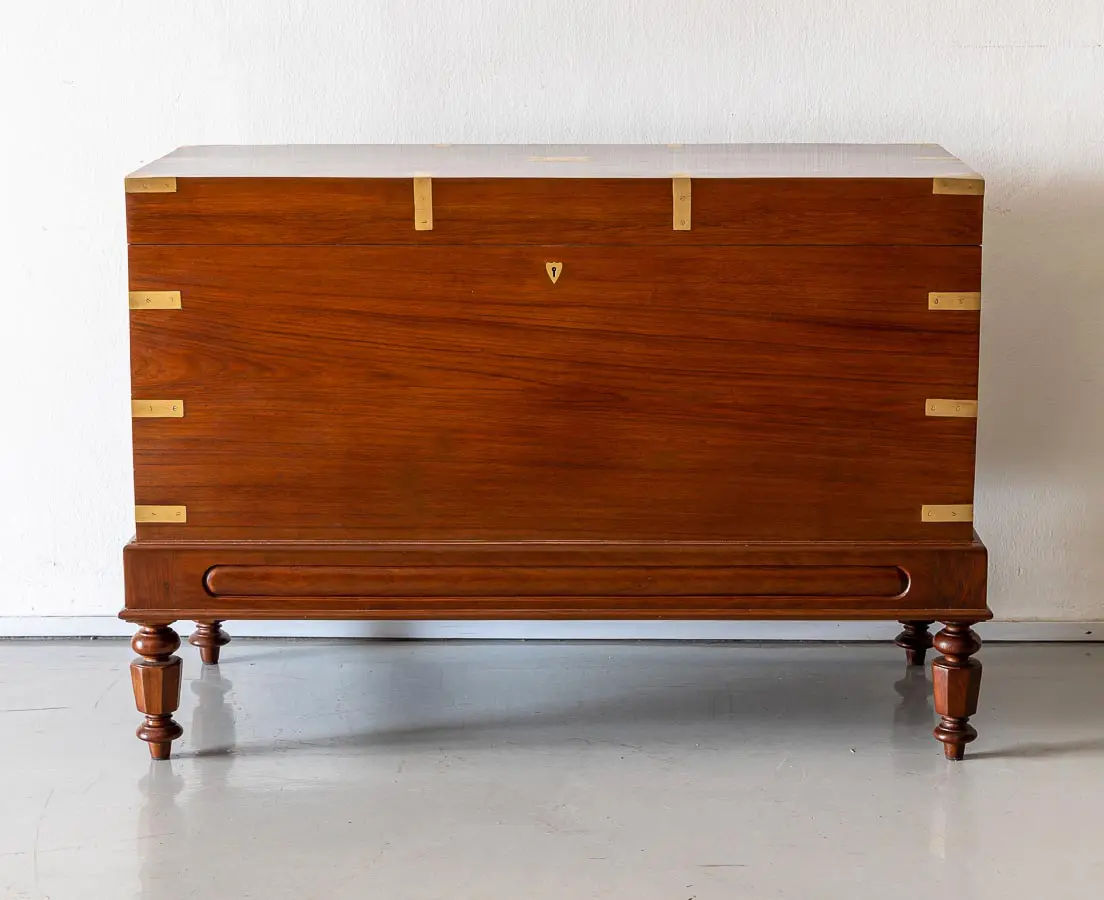 British Colonial Teakwood Blanket Chest
Late 19th century
SGD 4,000
A British colonial teakwood blanket chest. For ease of transport, the piece consists of two parts: a chest and a base. The chest is
both decorated and strengthened by brass cusps and straps fixed at intervals round all sides. Inside there is a small lidded document compartment on each side. The base stands on four tapered legs ending in a ring and a peg.
The chest is in good condition and has been lovingly restored and finished to its former glory using a traditional form of French polishing and waxing. The Burma teak wood that this piece has been made of has a warm colour and an attractive, straight grain.
People owned a number of chests. The many moves from post to post undertaken by the trading companies officials in the course of their careers made the chest an indispensable item of furniture in every household. They were mainly used for storage, but due to their striking appearance also served as a display of wealth by the owner.
Find out more about Colonial Chests.
We are pleased to arrange shipping worldwide. Please add the item to your shopping cart and request for a shipping quote with no obligation. Delivery in Singapore is free of charge.
Calcutta
British colonial India
H: 87 cm W: 105 cm D: 61 cm
H: 34½" W: 41½" D: 24"