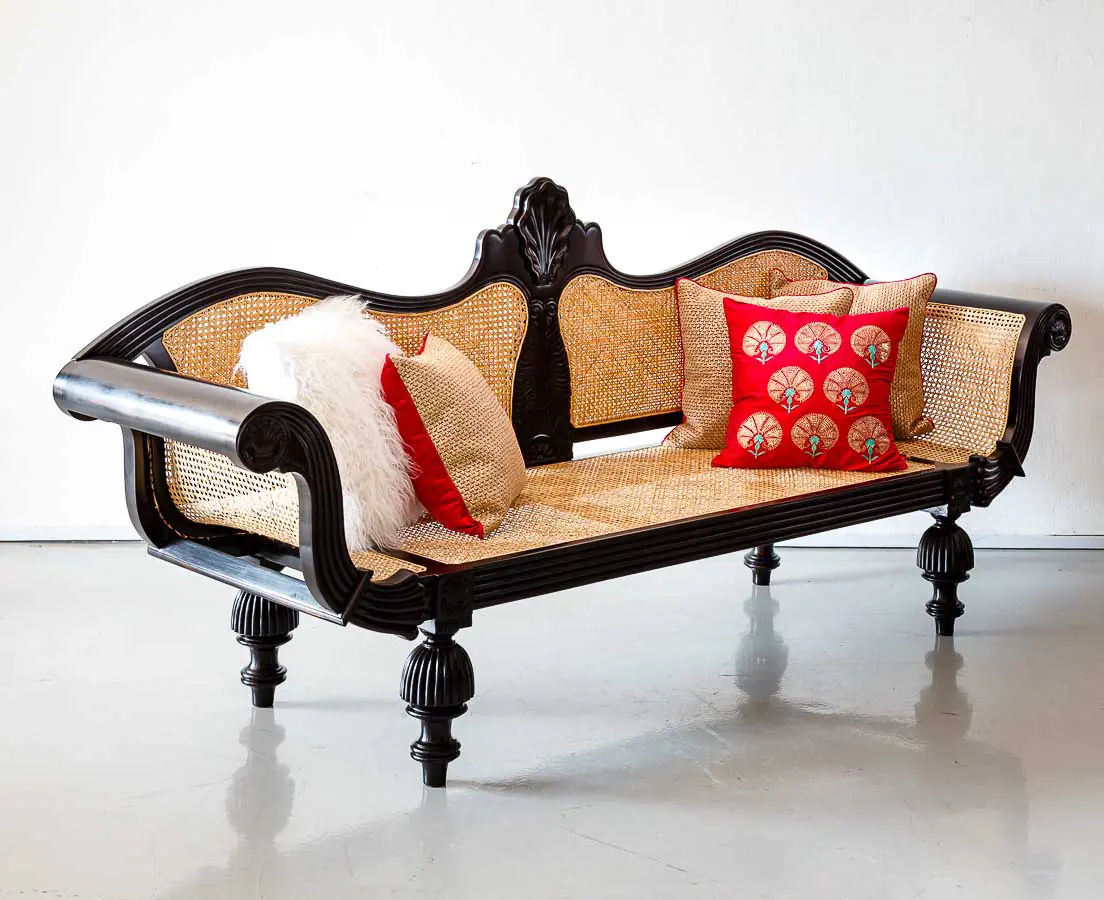 British Colonial Ebony Sofa
Mid 19th century
A magnificent British colonial sofa in ebony with an arched serpentine crest rail centred by a large scallop shell carving above a carved palmette. The reeded frame has scrolled arms that display a roundel at the end also finely carved with a palmette, this carving is repeated above the legs. The seat and back have been recently hand re-caned in a pattern typical to the colonial style. The four legs with a reeded inverted cup at the top, terminate with discs ending in a peg foot. The seat height is 39 cm or 15½".
Ebony has long been prized for its dense hardness, which lends itself for beautiful carving and a smooth finish after being polished. It is considered the aristocrat of hardwoods and is native to South India and Sri Lanka. Ebony has always been a luxury wood and was so popular in 17th century France, that "ebenistes" is still the French word for cabinet maker. Furniture pieces of lesser woods were often "ebonized" (painted black) to make them look as if made of ebony.
The sofa is in good condition and has been lovingly restored and finished to its former glory using a traditional form of French polishing and waxing.
Find out more about Colonial Furniture.
This ebony sofa has been sold. Please keep checking our website as we may add a similar piece.
Malabar coast
British colonial India
H: 105 cm W: 236 cm D: 68 cm
H: 41½" W: 93" D: 26½"