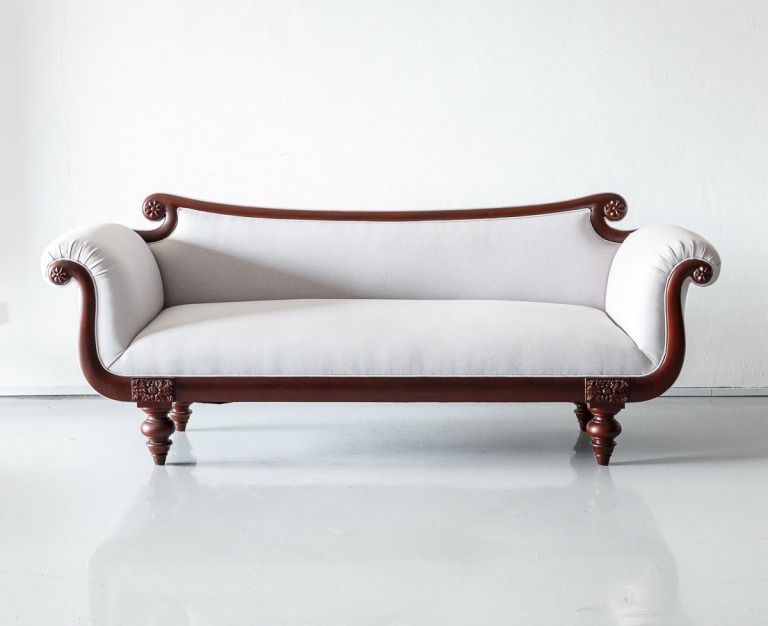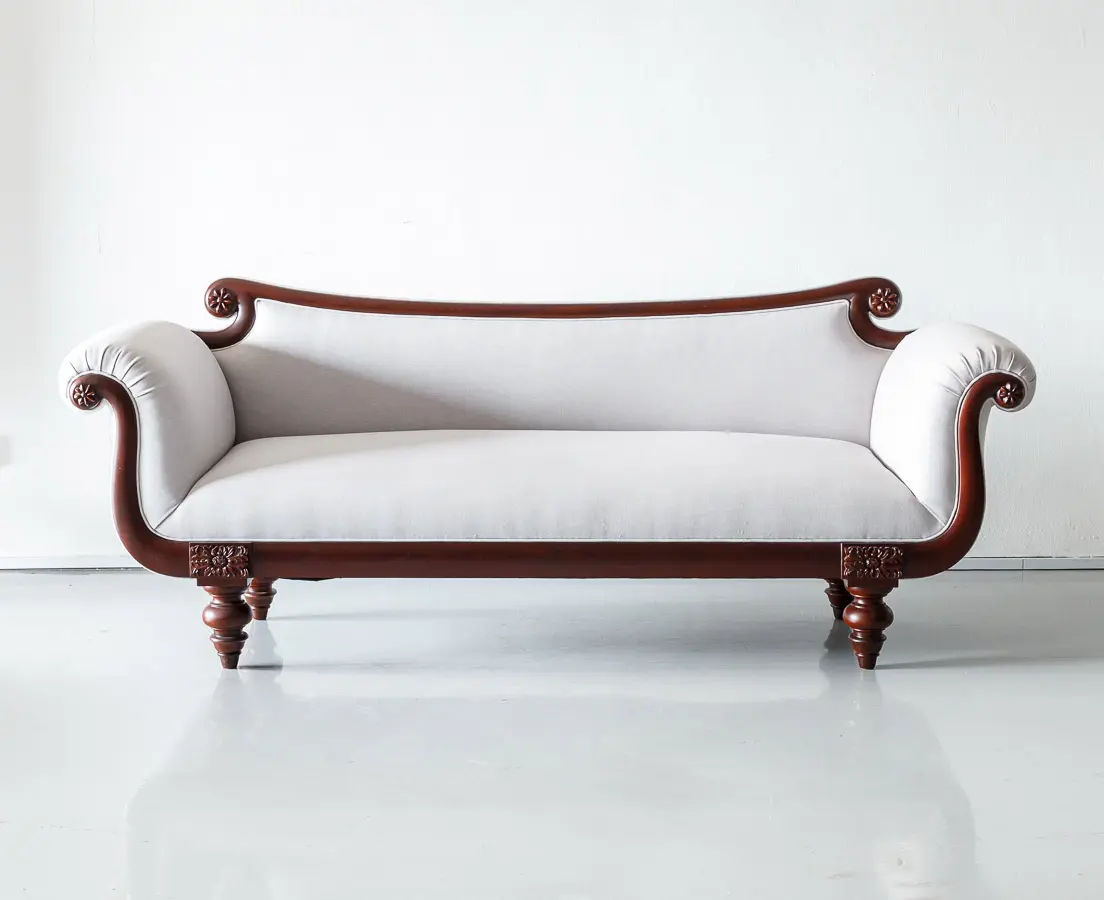 British Colonial Mahogany Sofa
Mid 19th century
A British colonial sofa in mahogany with an inward curved crest rail.  The seat rail is continued upwards to the outward-scrolled arms that display finely carved floral roundels on the ends; a motif repeated on the scrolled ends of the crest rail. A more elaborate floral carving features above the legs on the seat rail. The four legs are turned with a bulbous top and terminate with a double disc ending in a peg foot.
The sofa is in good condition and has been lovingly restored and finished to its former glory using a traditional form of French polishing and waxing. Newly upholstered in a neutral light grey fabric.
Find out more about Colonial Furniture.
This sofa has been sold. Please keep checking our website as we may add a similar piece.
Bombay
British colonial India
H: 90cm W: 230cm D: 72cm
H: 35" W: 90" D: 28"