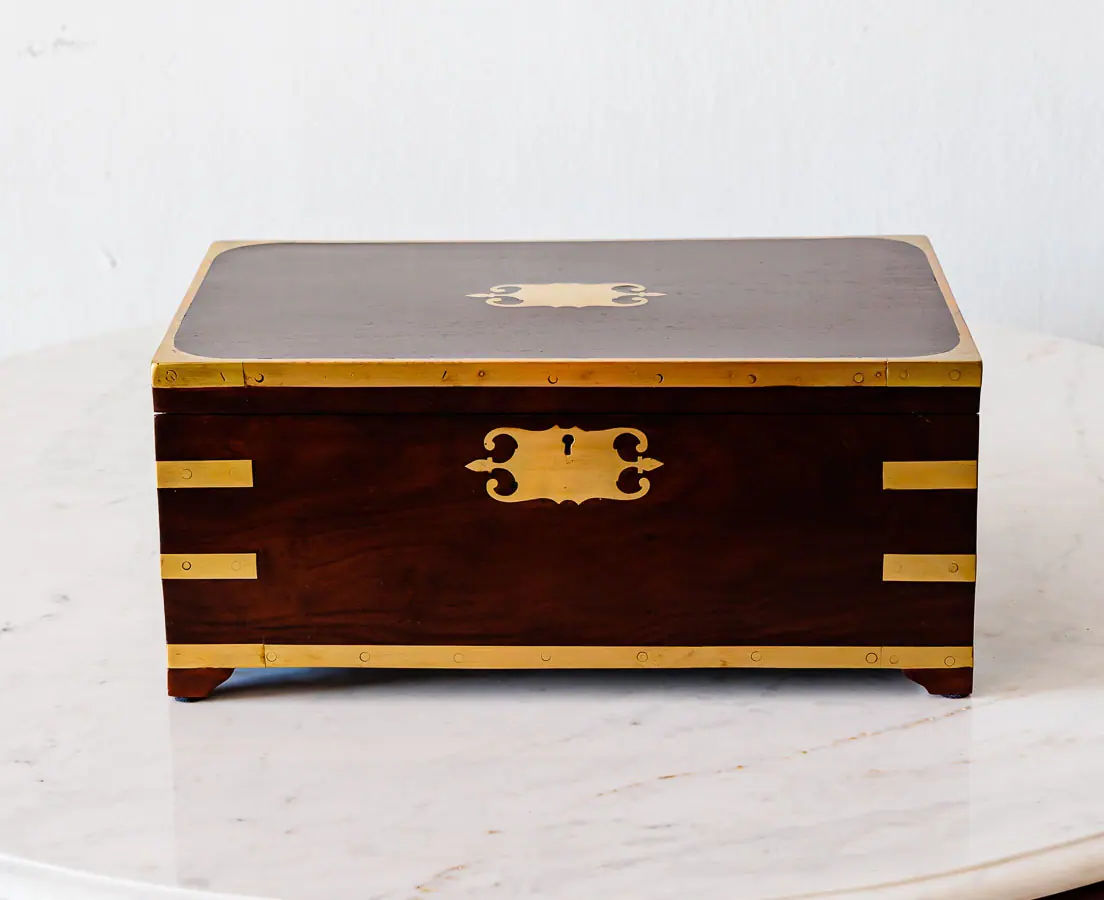 British Colonial Mahogany Portable Writing Desk
Mid 19th century
SGD 2,600
A British colonial dark mahogany portable writing desk, edged and strung in brass and nice brass ornaments on the lid and. The desk has a sloping front lid that opens out into a writing surface with compartments for paper beneath and having three small drawers. On the sides brass countersunk carrying handles, the left one also functions as handle to a drawer that has a trick opening.
Campaign or "knock down" furniture was portable military furniture and used by British officers when they set out for a campaign in India. Writing boxes had a practical use, as officials were obligated to send communication regarding trade and political developments on a regular basis. As these had to be copied three to four times, these writing and document boxes became almost indispensable items.
The box is in good condition and has been lovingly restored and finished to its former glory using a traditional form of French polishing and waxing.
Find out more about Antique Boxes

We are pleased to arrange shipping worldwide. Please add the item to your shopping cart and request for a shipping quote with no obligation. Delivery in Singapore is free of charge.
Malabar Coast
British colonial India
H: 18 cm W: 44 cm D: 28 cm
H: 7" W: 17½" D: 11"