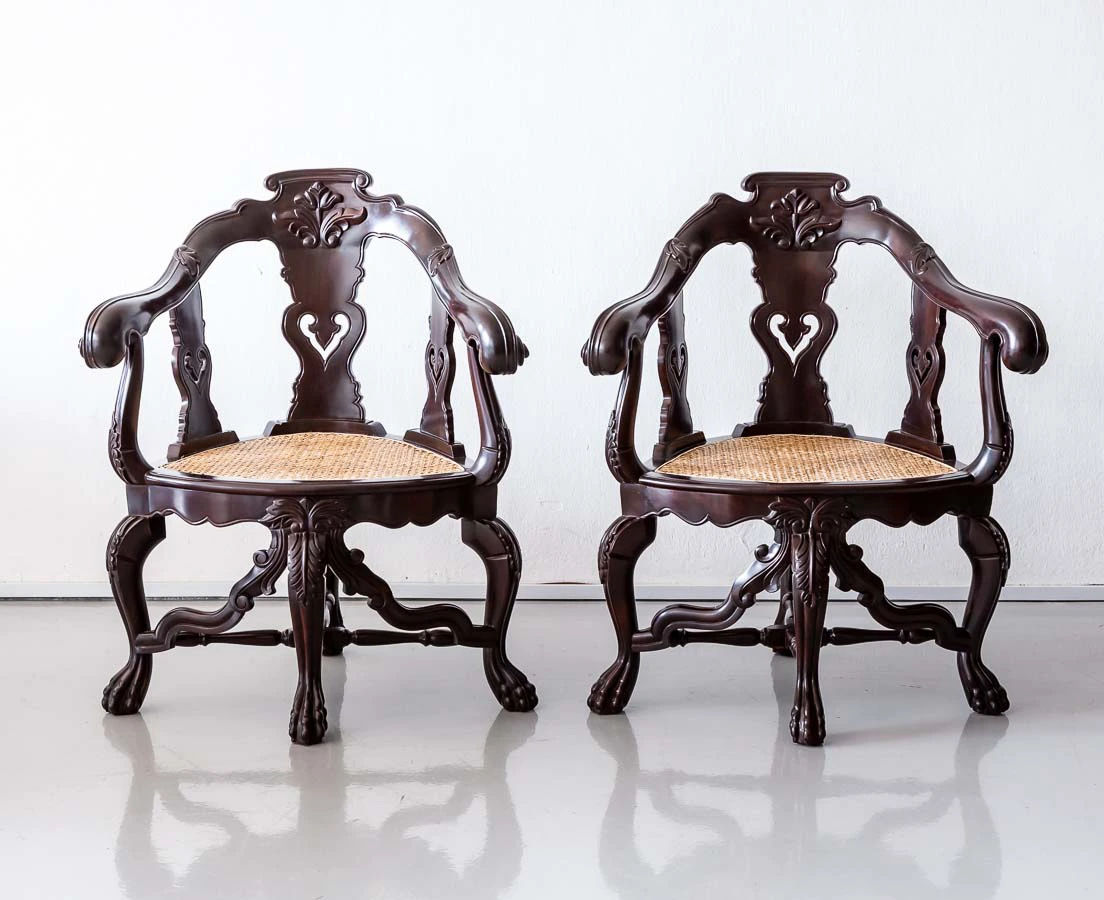 Portuguese Colonial Rosewood Corner Chairs
Early 19th century
A rare pair of antique Portuguese colonial corner chairs in rosewood with a central splat in the back and downward sloping arms. The seat is trapezoidal and hand-caned in an intricate pattern. The four cabriole  legs ending in a stylized hoof foot.
These chairs were inspired both by the Portuguese chairs of the time of King Jose I, and by Chinese chairs and English Chippendale chairs. On many of these chairs, essentially Chinese in style, a Chinese symbol the linghzi (the sacred mushroom that was part of the diet of the immortals) is prominent at the centre of the splat. Chinese chairs continued to arrive in Goa because of trade with China through Macao. Usually if they did not arrive already adapted to Western taste they were altered there or simply enhanced with Indo-Portuguese additions.
The chairs are in good condition and have been lovingly restored and finished to its former glory using a traditional form of French polishing and waxing.  The Indian rosewood that these chairs have been made of has a naturally occurring dark shade with a striking grain.
Read more about Portuguese Colonial Chairs from Goa here.
These chairs have been sold. Please keep checking our website as we may add a similar pair.
Goa
Portuguese colonial India
H: 101 cm W: 90 cm D: 60 cm
H: 39 ½" W: 35" D: 23 ½"