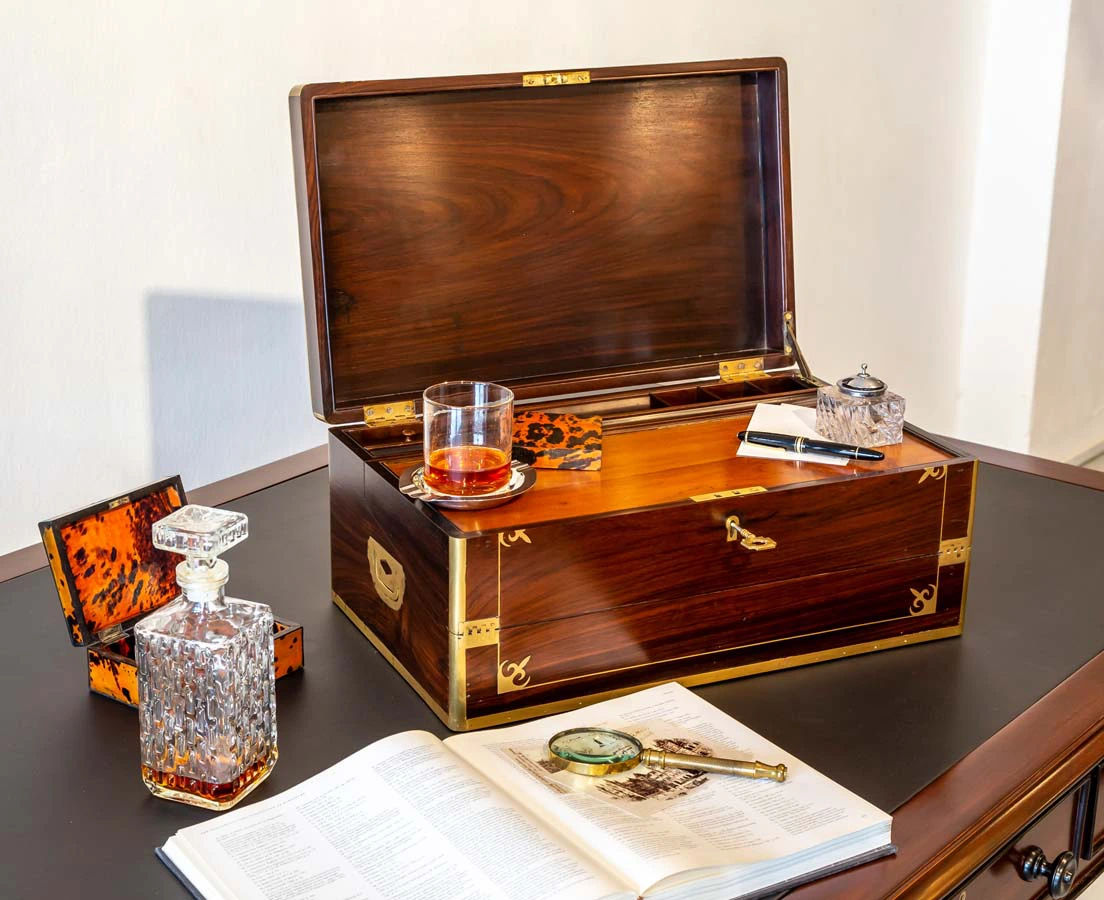 British Colonial Triple Opening Writing Box
Late 19th century
An antique triple opening writing box in rosewood with inlaid fleur–de-lis accents. From the British colonial era in India. The interior has the usual compartments for inkwells and a curved pen tray. The writing surface is made of camphor wood with compartments for paper beneath and having secret drawers hidden behind a sprung panel. Note the propping hinge which keeps the back upright, and the countersunk carrying handles on the side.
Read more about Antique Colonial Boxes in our blog: Boxing Clever-Antique Boxes
This box has been sold. Please keep checking our website as we may add a similar piece.
Bombay
British colonial India
H:22 ½ cm W: 53 cm D: 33 cm
H: 9" cm W: 21" D: 13"