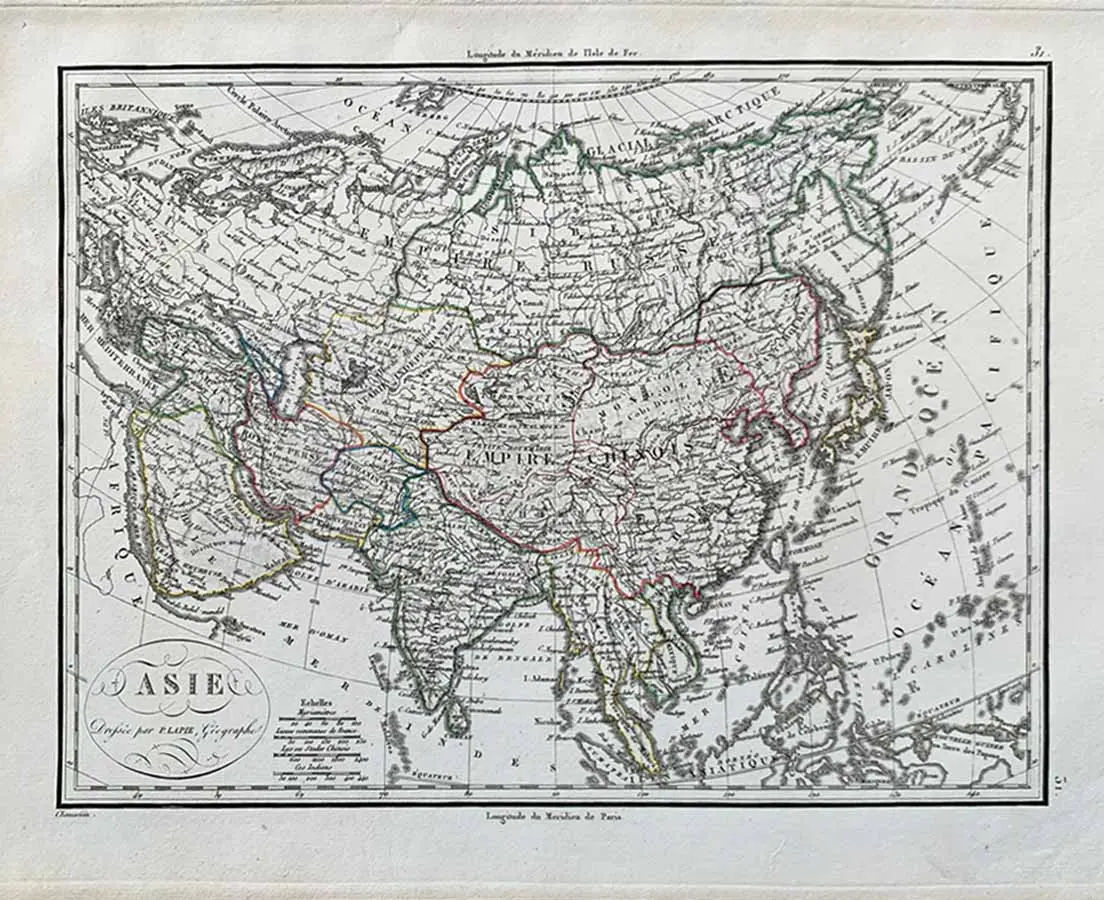 Asie – Copper engraving
Pierre M. Lapie – 1824
Title: Asie
A nice, detailed Pierre Lapie's copper plated engraved map of the Asian continent at the beginning of the 19th century. Filled with excellent topographic details. .
The map was included in the Atlas universel de geographie ancienne et moderne, par M. Lapie … et M. Lapie fils.
About the cartographer
Pierre M. Lapie (1779 – 1850)
Pierre M. Lapie and his son Alexandre Emile Lapie (1809 – 1850) were French cartographers and engravers active in the early part of the 19th century. The Lapies were commissioned officers in the French army holding the ranks of Colonel and Capitan, respectively. Alexander enjoyed the title of "First Geographer to the King", and this title appears on several of his atlases. Both father and son were exceptional engravers and fastidious cartographers. Working separately and jointly they published four important atlases, an 1811 Atlas of the French Empire (Alexander), the 1812 Atlas Classique et Universel (Pierre), the Atlas Universel de Geographie Ancienne et Modern (joint issue), and the 1848 Atlas Militaire (Alexander). They also issued many smaller maps and independent issues. All of these are products of exceptional beauty and detail.
This map has been sold. Please keep checking our website as we may add a similar map.
The map is professionally framed using high quality and acid free materials.
H: 25 ½ cm W: 33 cm (41 ½ x 49 cm framed size)
H: 10" W: 13" (16 ½ x 19" framed size)