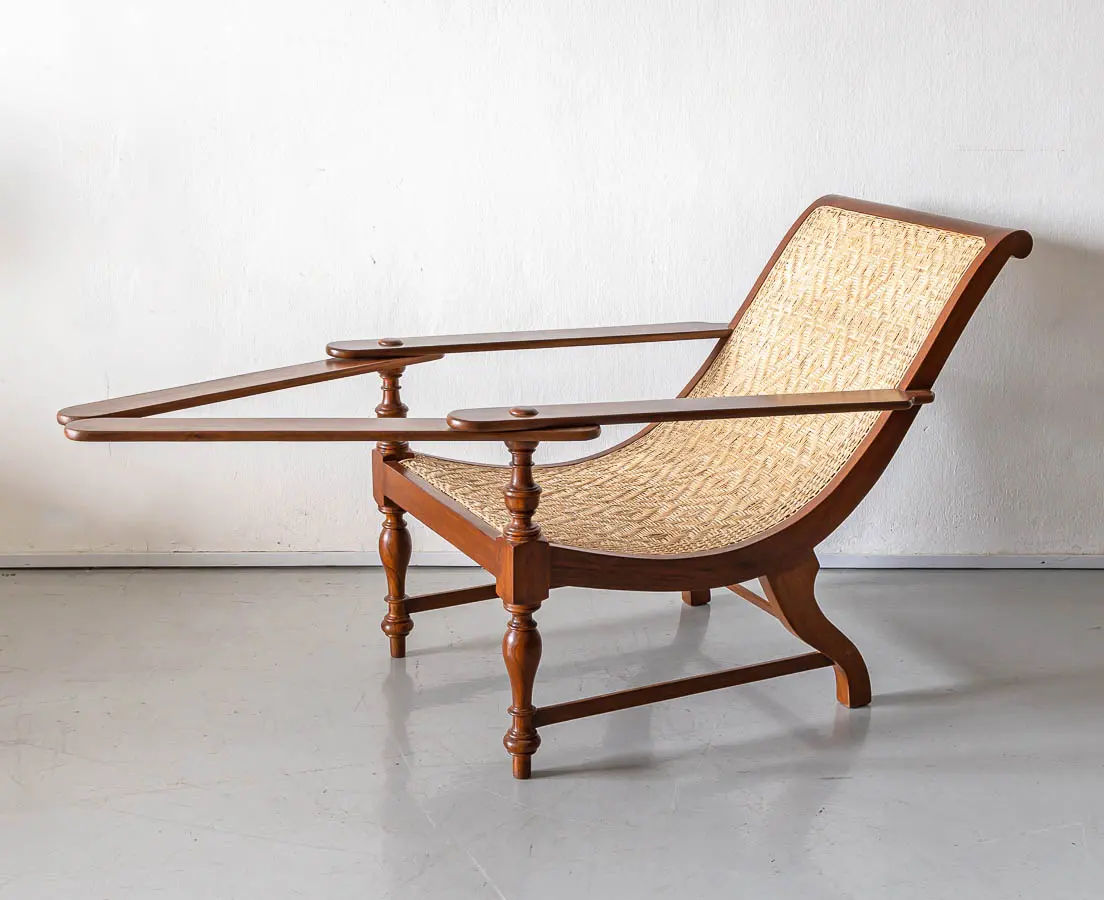 British Colonial Teakwood Planter's Chair
Late 19th century
A British colonial planter's' chair in teakwood. Each arm is composed of a plank with a rounded end, joined with a flat headed dowel to a nearly identical plank that rotates out into a footrest. When not in use these planks are stored beneath the arms. The front legs carved and tapered and terminate in a peg. The rear legs are squared off and moderately raked and connected with a stretcher. The front and rear legs are also connected by a stretcher. The front feet are higher so the seat inclines. The seat and the back have recently been re-caned in one continuous section in a typical colonial design. The seat height is 43 cm or 17".
The chair is in good condition and has been lovingly restored and finished to its former glory using a traditional form of French polishing and waxing. The Burma teak wood that this piece has been made of has a warm colour and an attractive, straight grain.
Find out more about The Planter's Chair – A Colonial Icon
This chair has been sold. Please keep checking our website as we may add a similar piece.
Bombay
British colonial India
H: 92 cm W: 70 cm D: 124 cm
H: 36" W: 27½" D: 49"