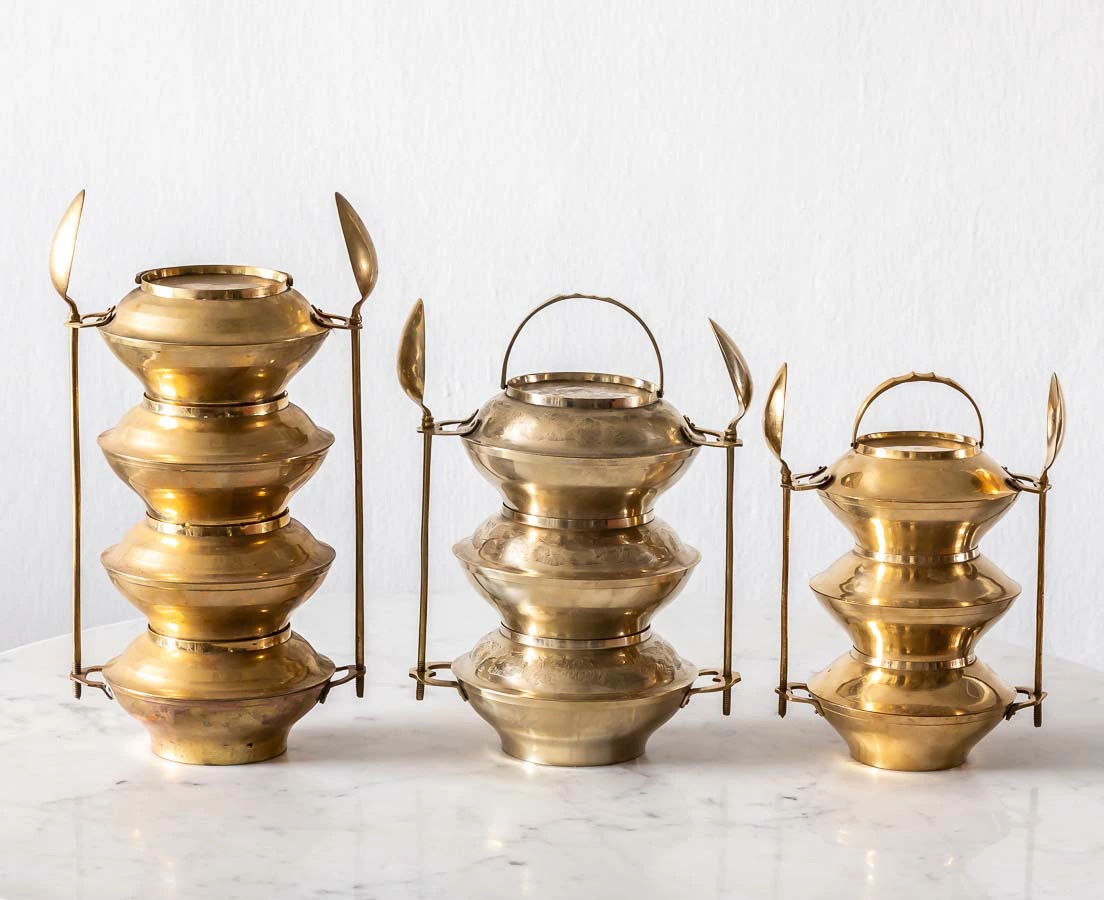 Brass Tiffin Boxes
Vintage
A collection of vintage, brass 'Tiffin Boxes' or Lunch Carriers.
This variation on the 'classic Tiffin box has an assembly of three to four round containers with a spoon on either side that holds the containers together. The top part has a handle to carry the Tiffin Box.
Tiffin Boxes are used to carry lunch from home to work. They also appeal to collectors and are perfect as decoration for your home.
Prices vary from SGD 50-250
Available in different sizes and designs, they can be purchased in our store at Tan Boon Liat Building 11th floor, Singapore.