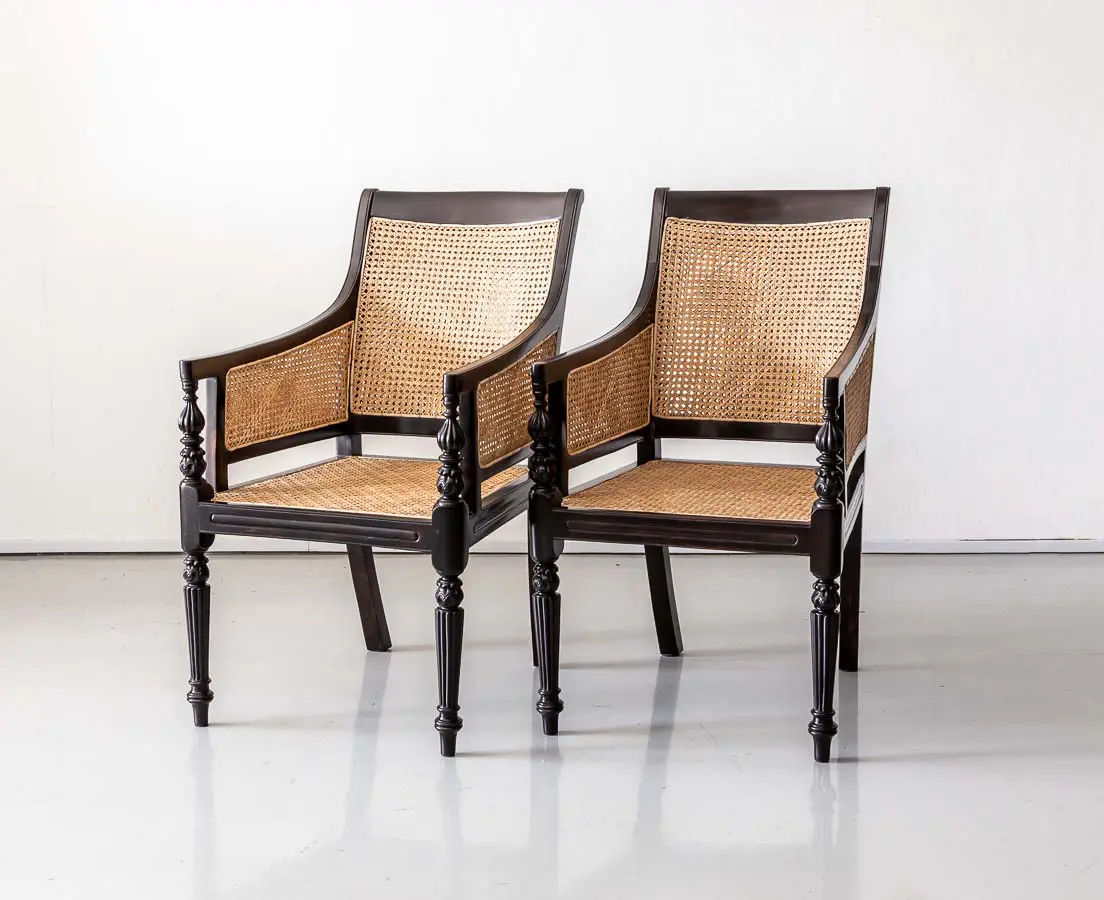 Pair of British Colonial Ebony Enclosed Armchairs
Late 19th century
A pair of British colonial enclosed armchairs with a caned back, seat and armrests. Made of ebony with unusual dark brown streaks of visible grain. The back is high with a straight top and a sloped shape down to the arms that rest on carved ball supports. The front legs with multiple turnings are tapering and end in a peg foot. The rear legs of square section are moderately raked. The chairs were designed for lounging in comfort, with a deeper and wider seat than that of a regular armchair.
The chairs are in good condition and have been lovingly restored and finished to its former glory using a traditional form of French polishing and waxing. Ebony is a rare, expensive black wood of very close grain and is heavy in weight.
Find out more about Colonial Furniture.
These chairs have been sold. Please keep checking our website as we may add a similar pair.
Bombay
British colonial India
H: 104 cm W: 61 cm D: 78 cm
H: 41" W: 24" D: 30 ½"