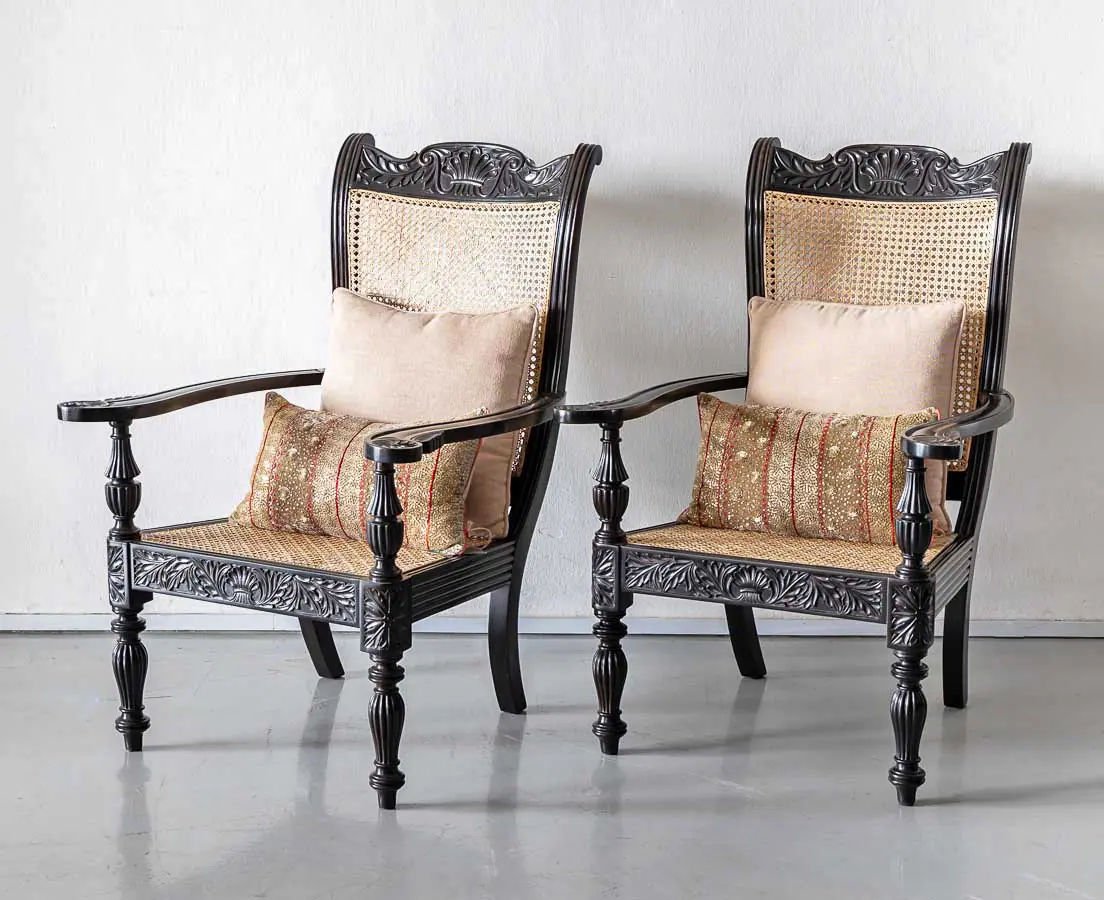 Pair of British Colonial Ebony Library Chairs
Mid 19th century
A pair of British colonial library chairs in ebony with hand caned seat and back. The top rail with a flame palmette carving at centre flanked by foliage; the same pattern is repeated on the apron. The armrests curve out and have a rosette carving at the end.  The front legs with multiple turnings ending in a peg foot and the rear legs slightly raked and shorter than the front legs, so that the seat inclines. The seat and the back have recently been re-caned in a typical colonial design.
The chairs are in good condition and have been lovingly restored and finished to its former glory using a traditional form of French polishing and waxing. Ebony is a rare, expensive black wood of very close grain and is heavy in weight.
Find out more about Floral Carving on Antique Furniture.
This pair of ebony chairs has been sold. Please keep checking our website as we may add a similar pair.
Bombay
British colonial India
H: 104 cm W: 72 cm D: 80 cm
H: 41" W: 28" D: 31"