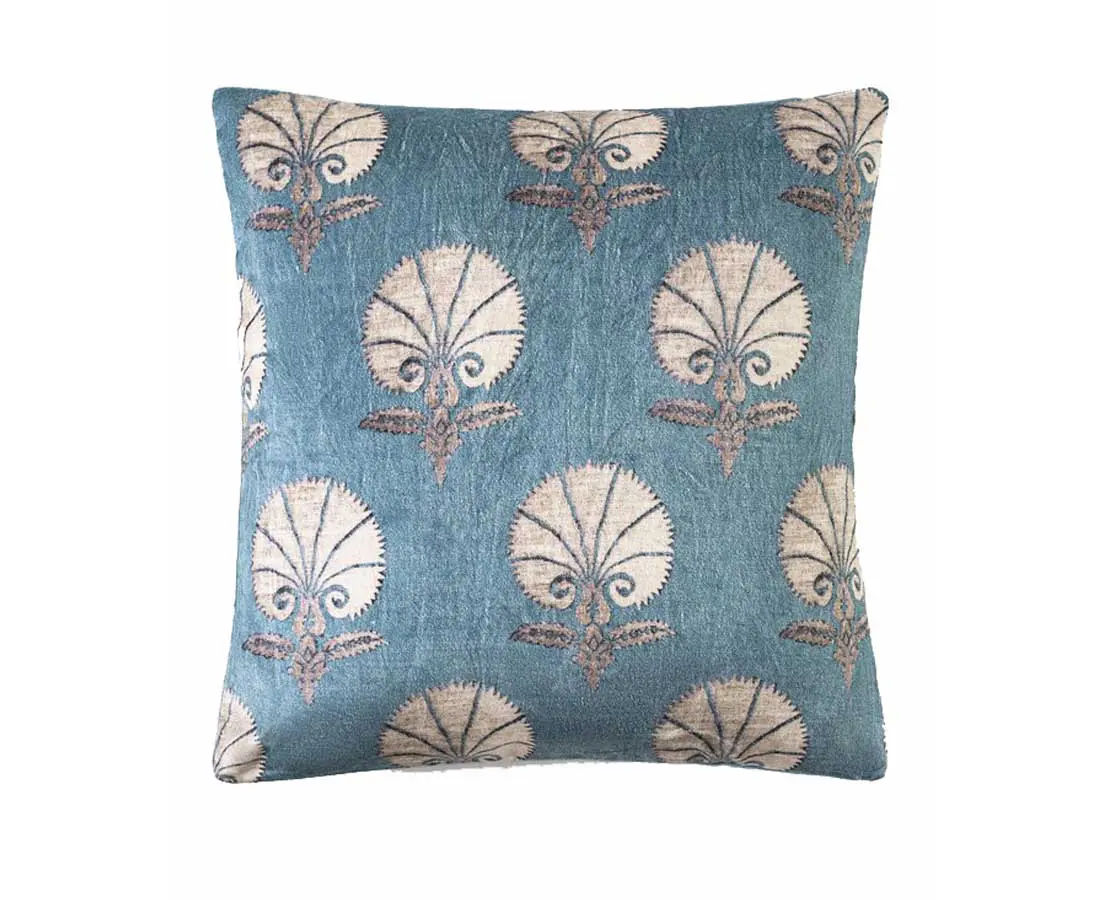 Carnation – Teal Good Earth Cushion
Carnation Cushion – Teal. Size 20"x20″. Chenille velvet cushion printed with large stylised carnations, on a textured azure base. A classic Ottoman motif, carnations evoked spiritual contemplation and symbolised the power of a renewal of life and its intermingling with the heavenly gardens of paradise.
Includes a polyfill fibre insert and has a zipper on the edge.
Front: Printed on chenille velvet
Reverse: Cotton velvet dyed to complement cushion front
View the British colonial Four Poster Bed styled with this cushion.
All Good Earth items presented on our website can be viewed and purchased in our store in Singapore. They are not available online.