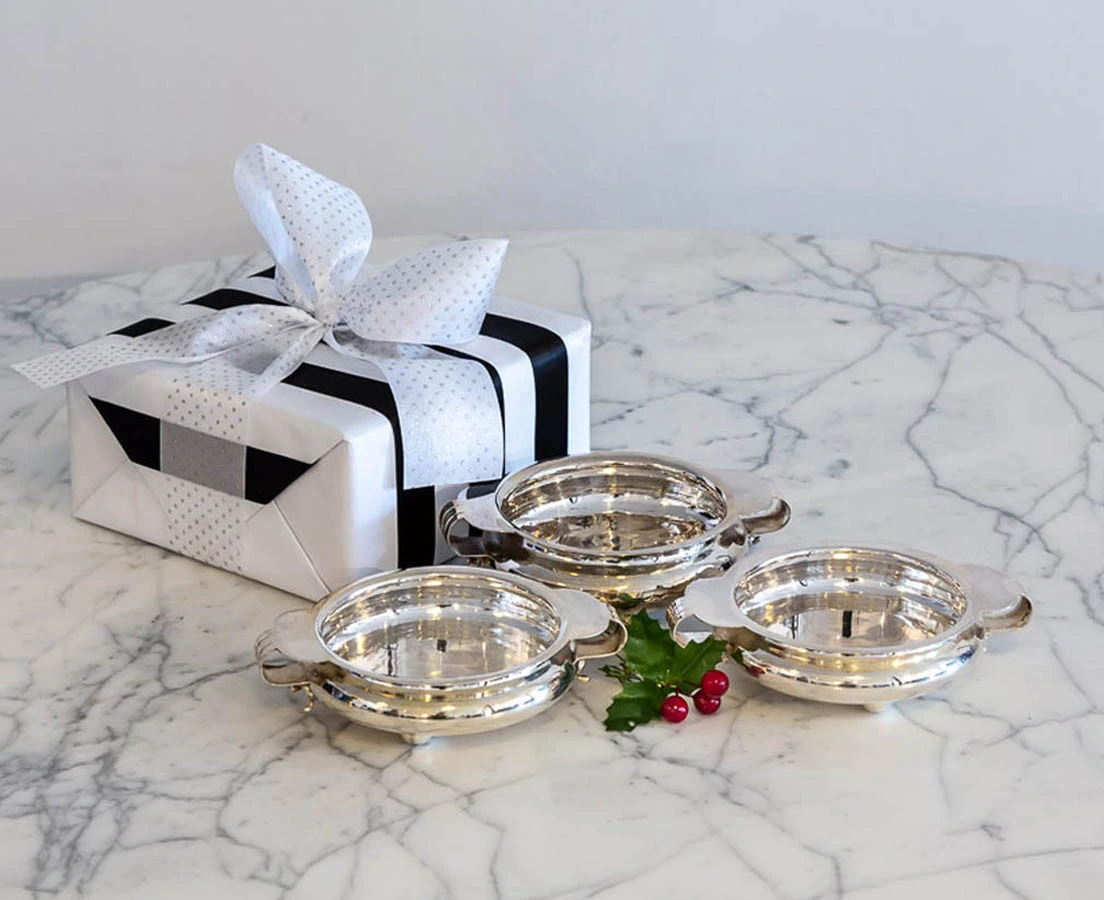 Silver Urli (Bowl)
Decorative Silver Bowl Urli. In a traditional design with high quality finish. Perfect for serving snacks like olives, dry fruit or nuts, at parties.
Looking for the perfect gift? Be charmed by our beautifully designed silver collection!  
View our special gift collection here.
This silver gift is out of stock. Please let us know if you want us to notify you of new stock.
Available in various sizes and designs
Our silver gifts are about 85 -90% silver and made by the finest silversmiths in Jaipur, India.