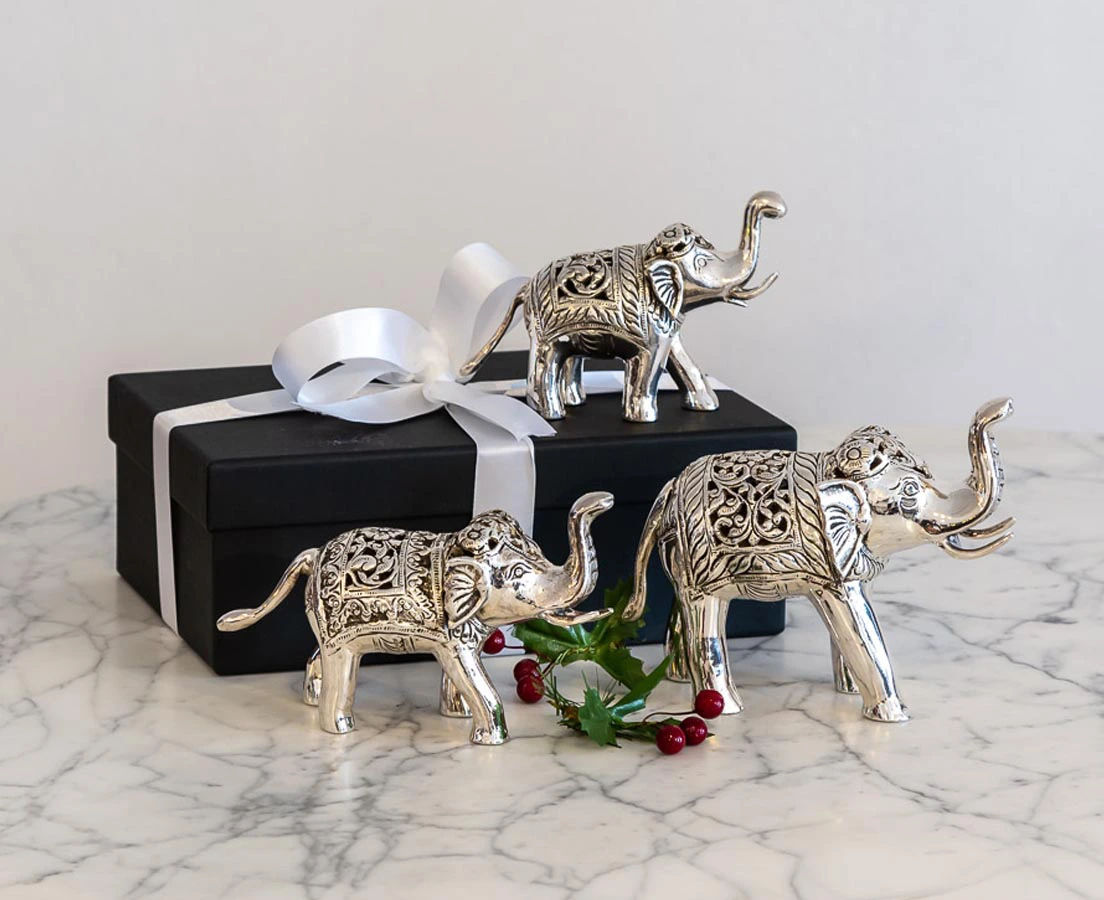 Silver Elephant
Be charmed by this beautifully designed decorative silver elephant! Worked in open relief it is an excellent example of the decorative style practised by western Indian artists.
Elephants have always been the subject of great interest to the people of India – they have been used by the common man and royalty, in times of both war and peace. An elephant-seat or hauda would be placed on the back of the elephant and the king, along with the mahavat and chauri-bearer, would sit under the umbrella. The elephants were also decorated with hathi-ki-jhool (elphant trappings), including extravagant head-gear, necklaces and anklets. Such ceremonial processions are taken out even today in Rajasthan, Kerala and Mysore, especially during festivals.
The silver elephant is out of stock. Kindly let us know in case you like to be notified of new stock.
View our special gift collection here.
Available in various sizes.
Our silver gifts are about 85 -90% silver and made by the finest silversmiths in Jaipur, India.