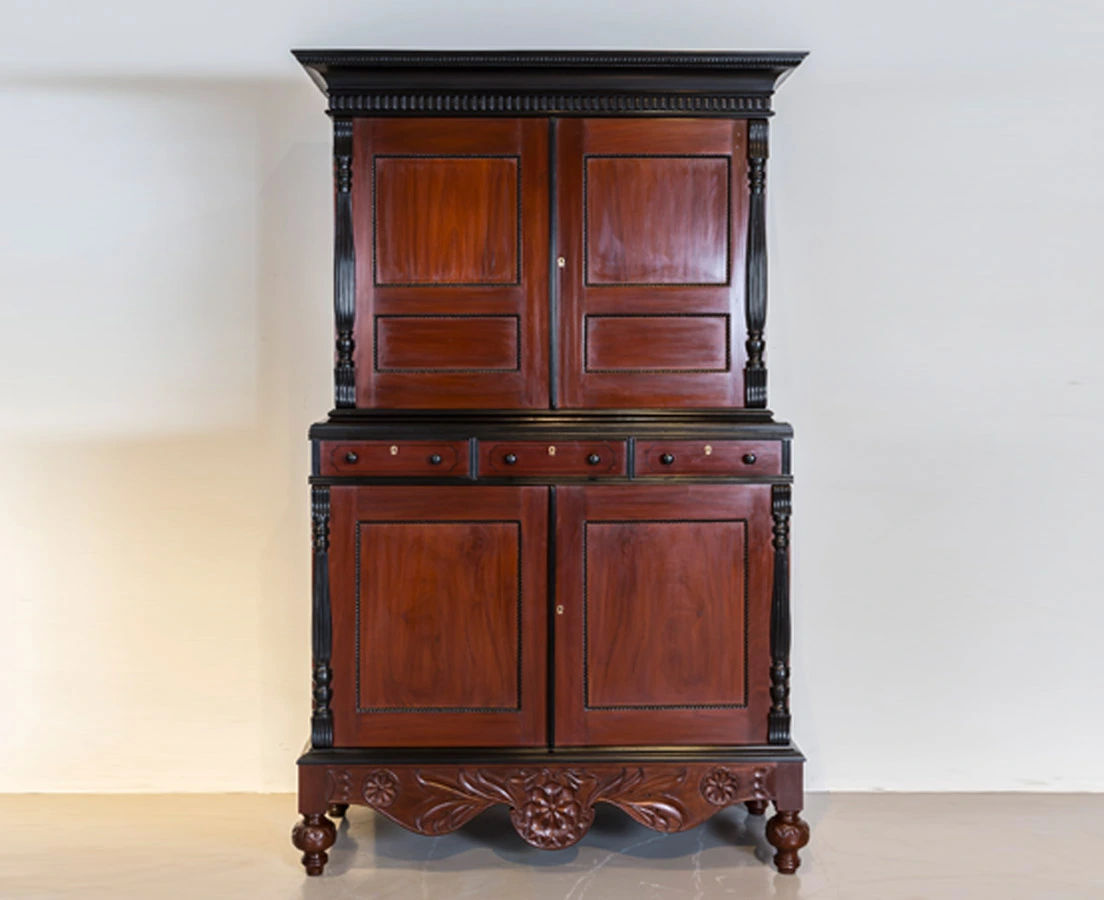 Dutch Colonial Mahogany & Ebony Cupboard
Mid 19th century
A Dutch colonial mahogany cupboard in two sections, the upper section with a moulded ebony cornice. The paneled doors and –sides with ebony moulding around the panels and ebony half pilasters along the side and in the centre, open to reveal an interior with two shelves. In the centre three small drawers with ebony lining and ebony pulls.
The lower section similar to the top, with ebony moulding around the paneled sides and doors that enclose one shelf. Resting on a base with an arched and beautifully carved apron and terminating in turned bun legs with one ring ending in a peg foot.
The cupboard is in good condition and has been lovingly restored and finished to its former glory using a traditional form of French polishing and waxing. The mahogany has a rich warm shade with a striking grain.
Find out more about Colonial Furniture.
This cupboard has been sold. Please keep checking our website as we may add a similar piece.
Malabar coast
Dutch colonial India
H: 210 cm W: 125 cm D: 50 cm
H: 82½" W: 49" D: 29 ½"