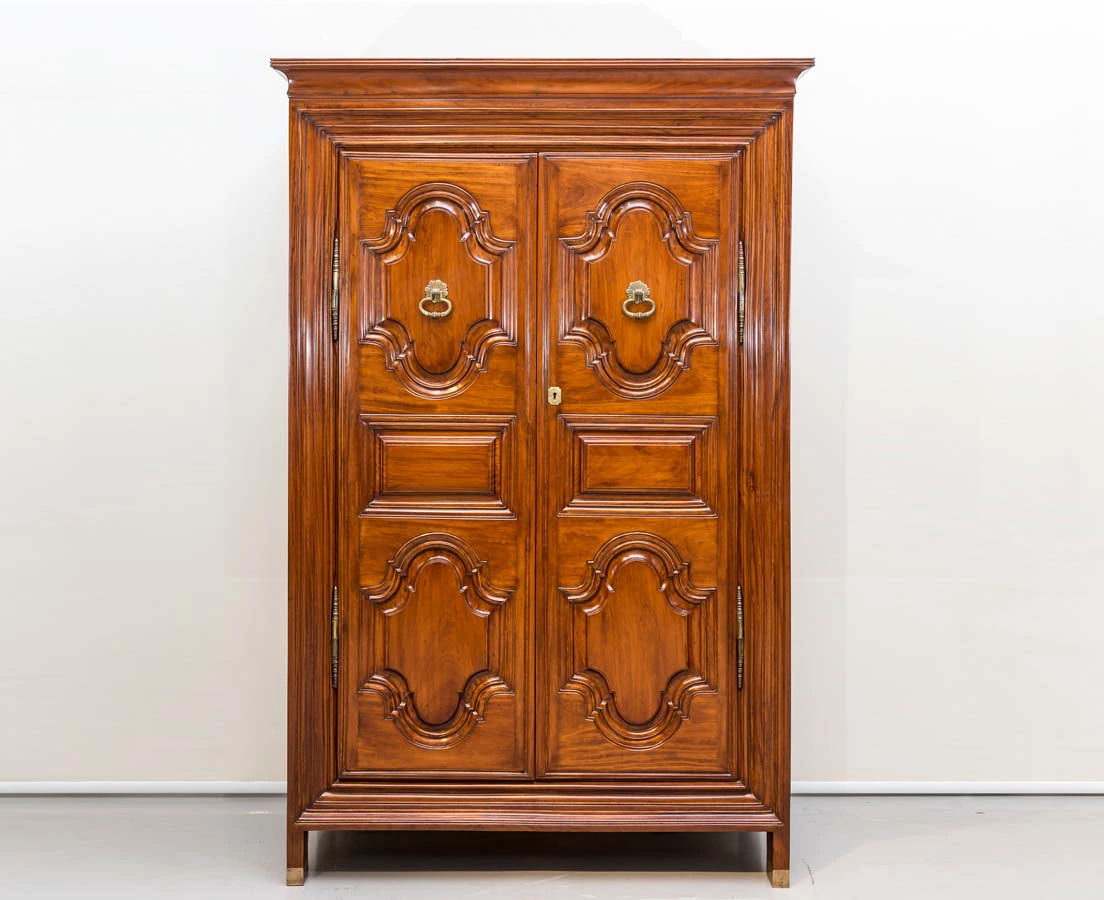 Dutch Colonial Satinwood Cupboard
Late 19th century
A unique antique Dutch colonial satinwood cupboard with a flaring cornice above a short frieze. The double doors are constructed with raised panels and feature decorative brass handles and unusual style hinges. Inside are two removable shelves.
The cupboard stands on four short legs with brass endings and is fully made of beautifully grained satinwood.
Satinwood (Chloroxylon Swietenia)
Satinwood was the most beautiful and highly valued wood used in the latter part of the 18th century and is perhaps the most widely known of decorative timbers. It is a highly figured, close-grained, hard, durable wood native to India and Ceylon. It is light yellow to golden brown in color with a lustrous satin-like quality and has an excellent finish. One other characteristic of satinwood is its aroma. When cut and worked it smells like coconut oil. Satinwood was an expensive timber, and it was used, on the whole only for special pieces for wealthy clients.
The cupboard has been lovingly restored and finished to its former glory using a traditional form of French polishing and waxing. The satinwood has a rich warm shade with a striking grain.
Coromandel Coast
Dutch colonial India