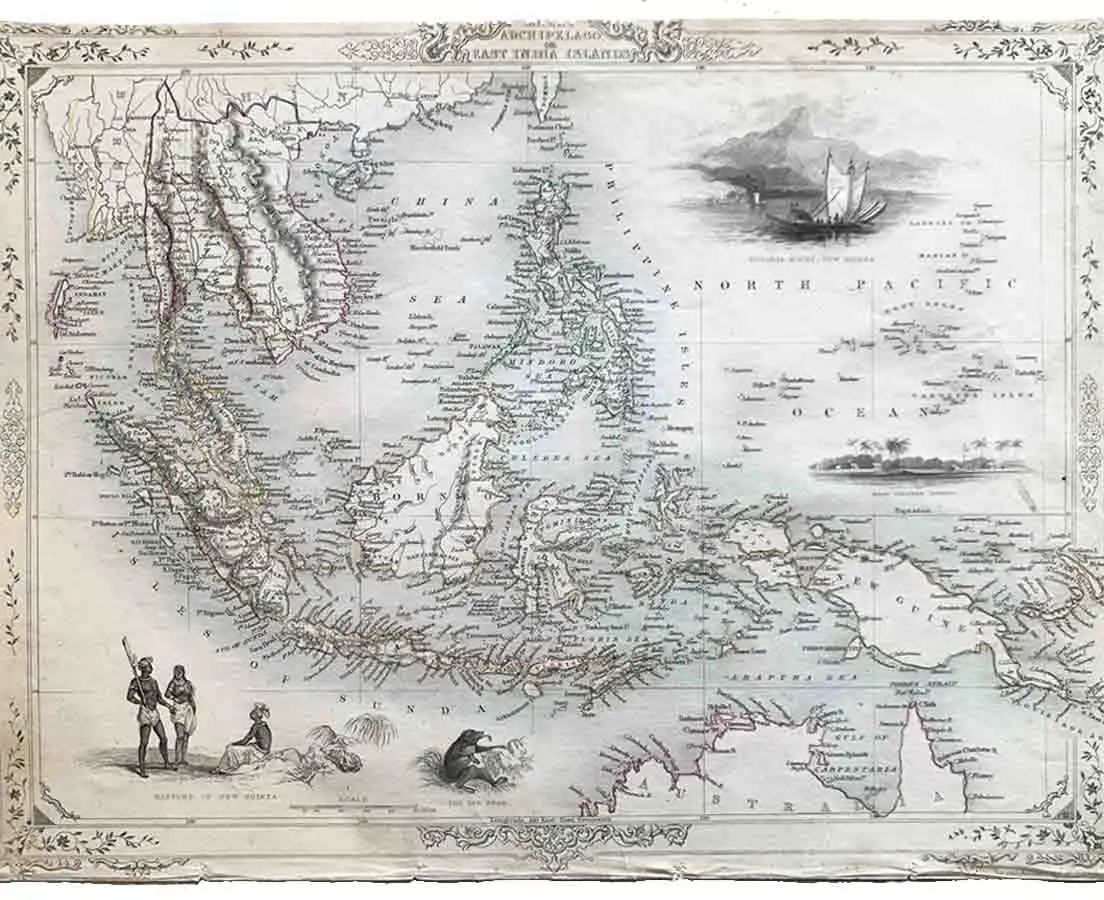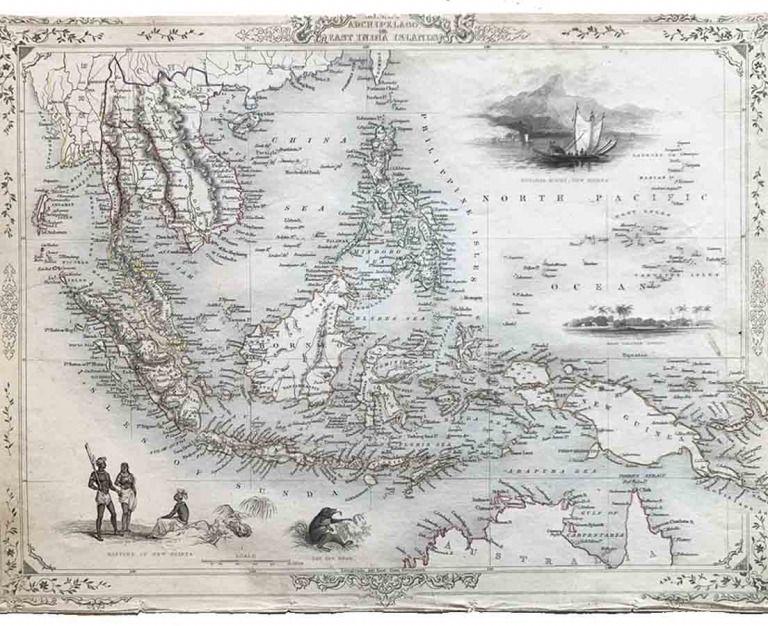 East India Islands-Steel engraving
Rapkin/Tallis – 1851
A detailed and fine steel engraved antique map of the East India Islands drawn and engraved by J. Rapkin and published in John Tallis' "The Illustrated Atlas and Modern History of the World".
The vignettes  illustrate views of Victoria Mount, New Guinea, Natives of New Guinea, the Bee Bear and of near Sarawak, Borneo.
About the Cartographer:
John Tallis was one of the most popular British map publishers of the 19th century. His company, John Tallis & Company, published, views, maps and atlases in London from 1838 to 1851. The company's principal engraver was John Rapkin, renowned for his extraordinary artistic and engraving skills.
Although he only issued one world atlas, "The Illustrated Atlas and Modern History of the World", John Tallis is among the best known of all map-makers and publishers. The maps from 'The Illustrated Atlas' were first issued in 1851 to commemorate the Great Exhibition in London and are considered the last series of decorative maps of the world, combining fine cartographical detail within an elaborate and attractive border. The maps were later re-issued by the London Printing & Publishing Company until mid 1850.
View more Antique Maps.
This map has been sold. Please keep checking our website as we may add a similar map.
The map is professionally framed using high quality and acid free materials.
H: 25 cm W: 35 cm image size ( 40 x 51 cm framed size)
H: 10" W: 14" image size ( 15 ½ x 20"framed size)