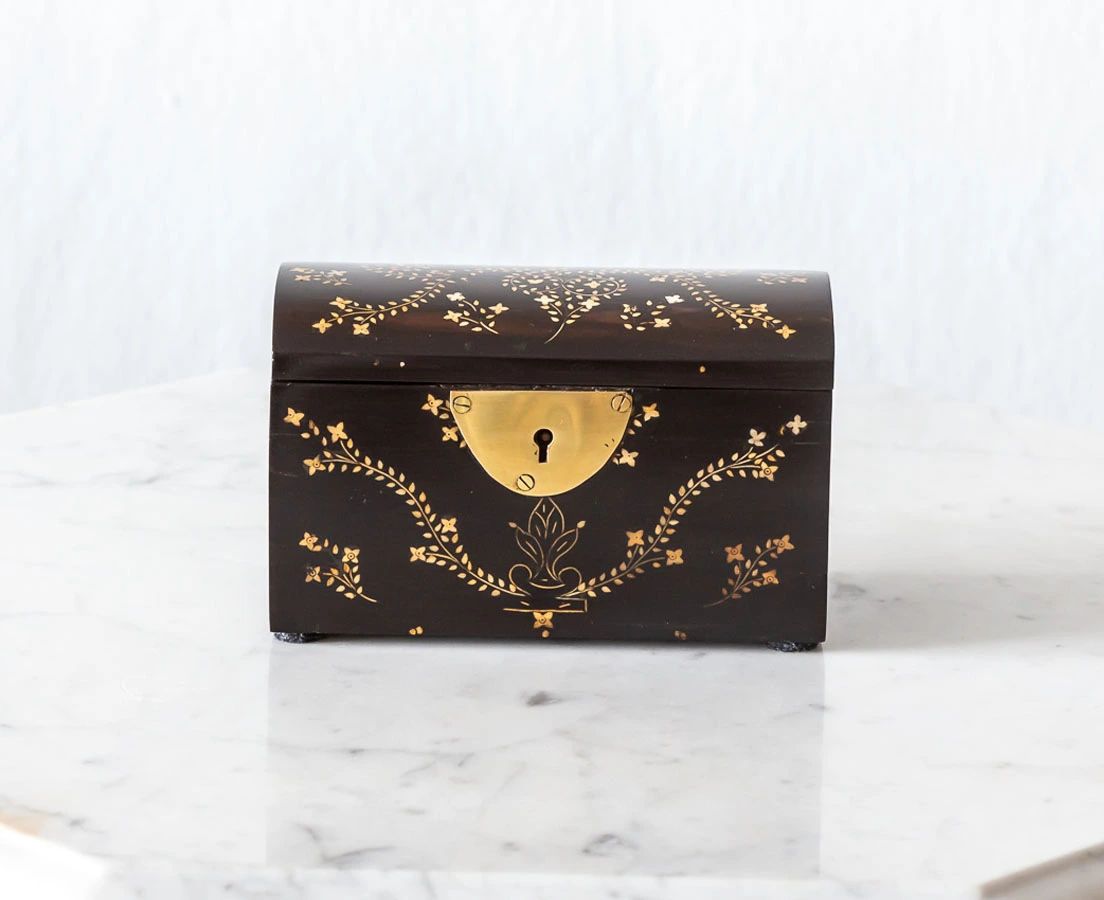 British Colonial Ebony Box with Inlay
Mid 19th century
A small but striking British colonial ebony box with inlay in ivory. The amazingly fine floral design inlay, swirling and curling all over the box, provides a strong contrast against the dark ebony wood. On the top, front and the two sides the floral design is defined by ivory stringing. The interior of the box with small storage compartments. On the front a large brass lock plate that is clearly a later addition.
From around the third decade of the 19th century, the people of Monghyr in North India adapted their traditional craftsmanship to the taste of the Europeans who were travelling upstream. Noted for ivory inlay work, they produced boxes in ebony with very fine floral designs.
The box is in good condition and has been lovingly restored and finished to its former glory using a traditional form of French polishing and waxing. Ebony is a rare, expensive black wood of very close grain and is heavy in weight.
Find out more about Antique Boxes.
This box has been sold. Please keep checking our website as we may add a similar piece.
Monghyr, Northern India
British colonial India
H: 10 cm W: 17 cm D: 10 cm
H: 4" W: 6½ " D: 4"