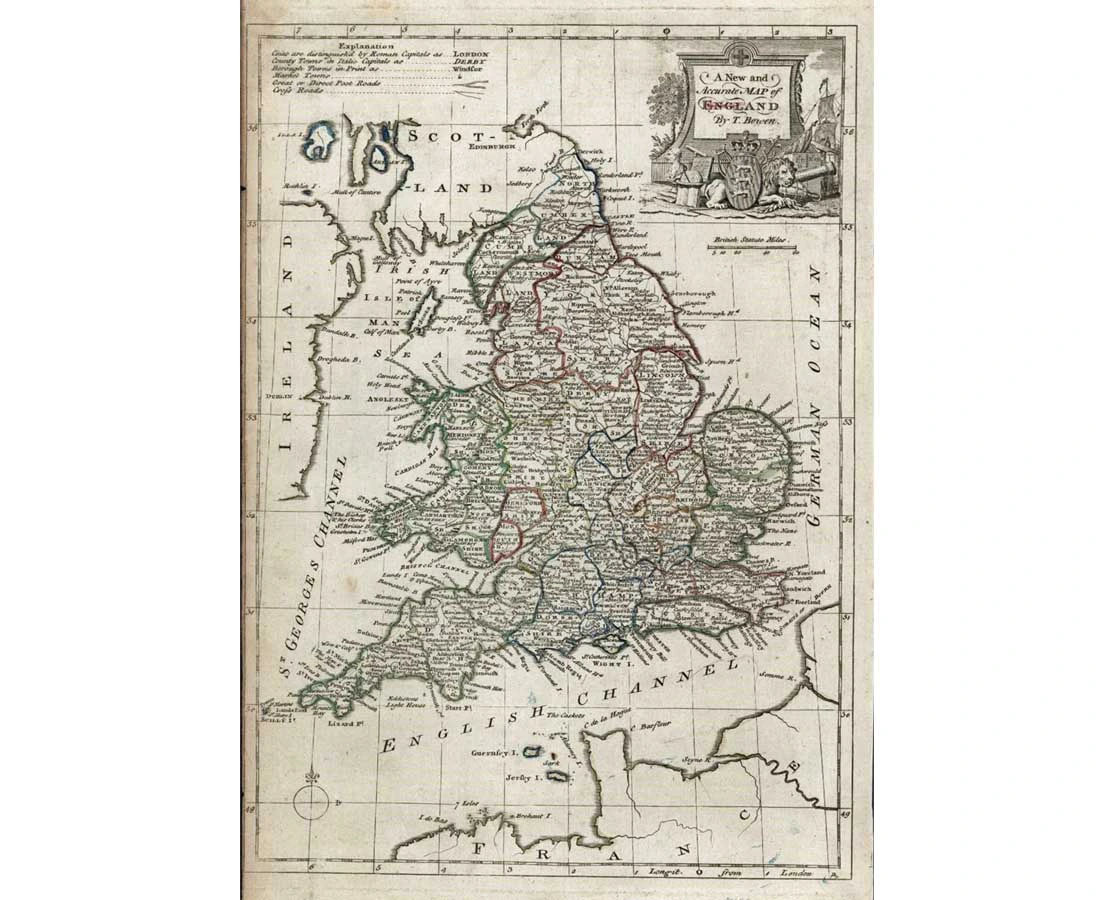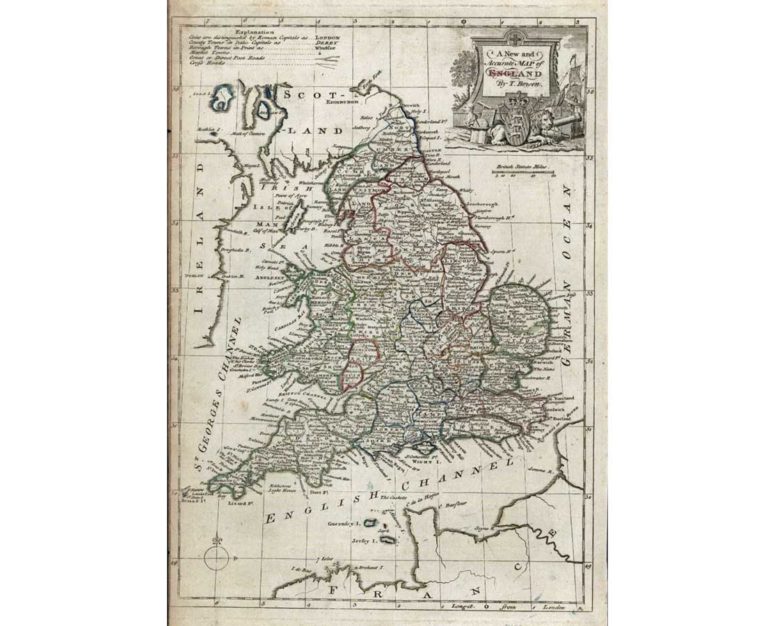 New and Accurate Map of England – Copper Engraving – SOLD
Thomas Bowen – 1775-90
Decorative engraved 18th century antique map with original outline hand color.
To modern eyes, the map has a period feel, the coloring primitively done in an almost folk-art manner, elaborate pictorial vignette cartouche top right featuring the masts of a sailing ship, Lion & Royal crest, crown, globe, books, music, arts, military, etc.
About the cartographer
Thomas Bowen (died 1790) was an English engraver of charts. He was the son of Emanuel Bowen (1693–1767), map engraver to George II and Louis XV.
The map is professionally framed using high quality and acid free materials
H: 35 ½ cm W: 23 cm (45 x 35 cm framed size)
H: 14" W: 9" (18 x 14" framed size)