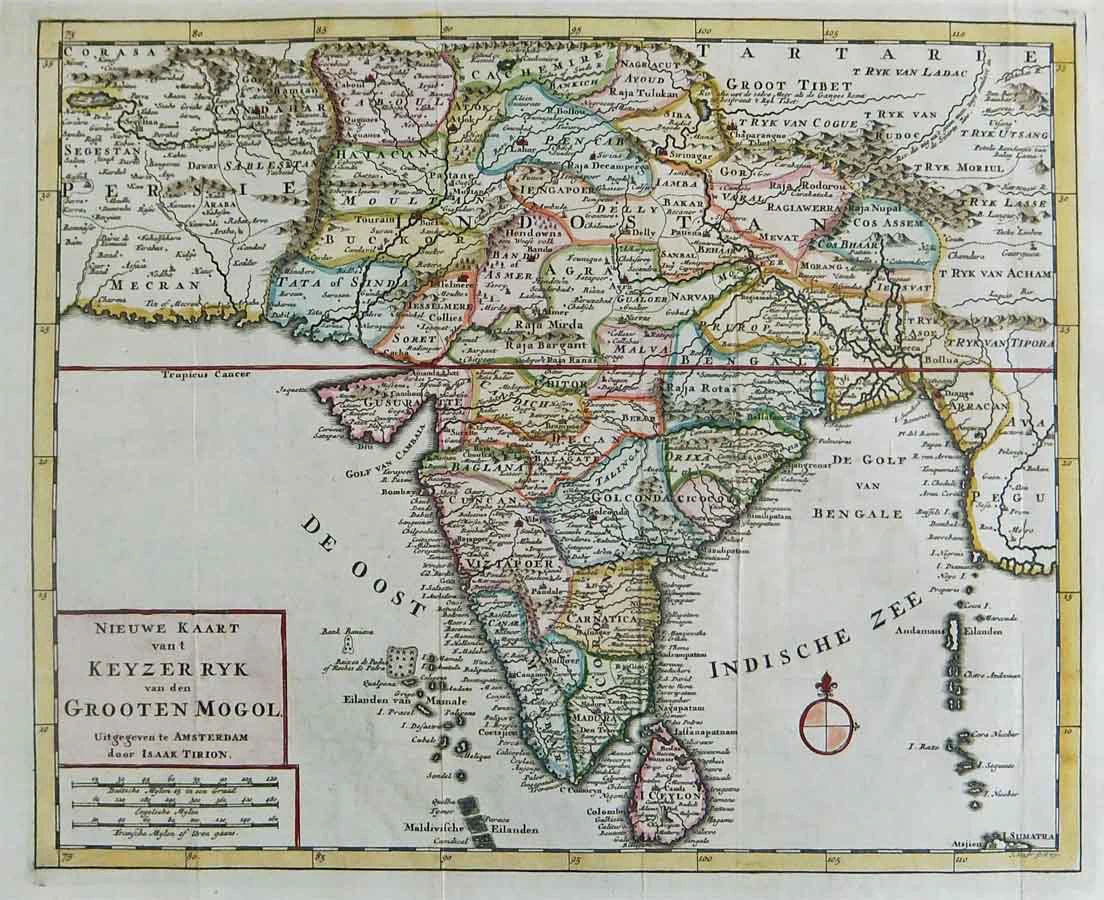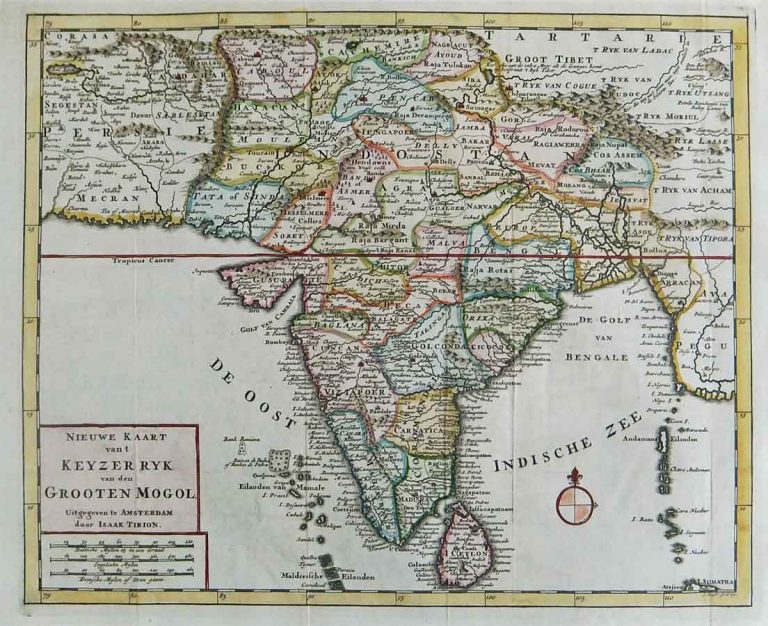 Nieuwe kaart van t Keyzerryk den Grooten Mogol – Copper Engraving
Isaak Tirion- c. 1730
An attractive and detailed antique map of the Empire of the Great Moghul, which included India, Sri Lanka, Pakistan and Bangladesh, decorated with a simple compass rose. This map was made by J. Keyser and published by Isaak Tirion.
About the publisher
Isaak Tirion (1705-1765) was an 18th century publisher from The Netherlands who produced extensive volumes of Dutch town plans as well as a number of atlases with maps usually based on those of Guillaume de L'Isle, a French cartographer. Tirion is best known for his Hedendaagsche historie (Modern History) and his Vaderlandse Historie, both historical reference works that were populated with engravings by leading artists of Amsterdam.
This antique map has been sold. Please keep checking our website as we may add a similar map.
The map is professionally framed using high quality and acid free materials
H: 53 cm W: 62 ½ cm (70 x 64 cm framed size)
H: 21" W: 24 ½" (27 ½ x 25" framed size)