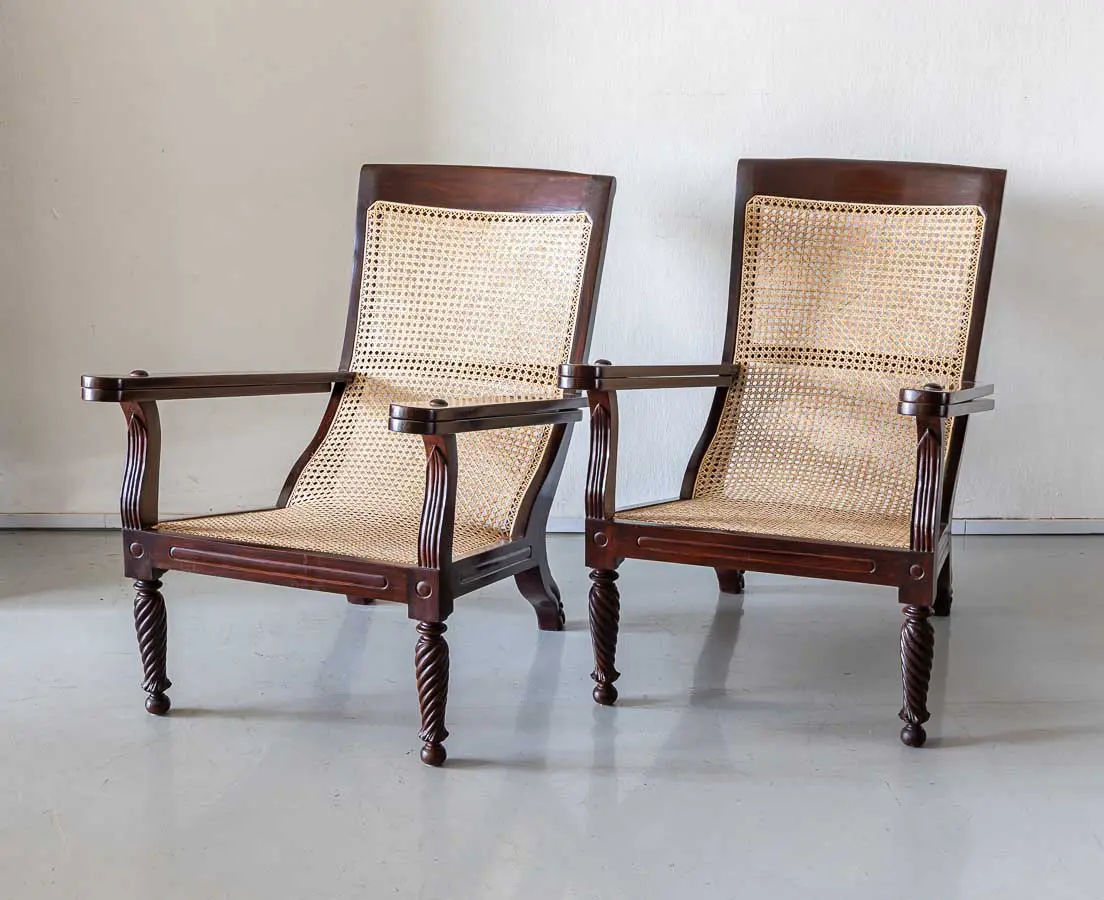 Pair of British Colonial Rosewood Planter's Chairs
Late 19th century
A pair of British colonial planter's chairs in rosewood. The inclined back and seat are caned in one continues section in a pattern typical of the colonial period. Each arm is composed of a flat plank with a rounded end joined to the arm support. Below this arm is a nearly identical plank that rotates out into a footrest. When not in use these planks are stored beneath the arms. The four short carved front legs flare out at the bottom and terminate in bun feet. The rear legs are slightly raked and shorter than the front legs so that the seat inclines. All legs are connected with a stretcher.
Early representations of the planter's chair suggest that initially planter's chairs were used exclusively in the male-dominated environments of the camp and plantation by the late nineteenth century however, planter's chairs were firmly established as a prerequisite of every Anglo-Indian house, principally for use on the veranda.
Find out more about The Planter's Chair – A colonial Icon
The chairs are in good condition and have been lovingly restored to its former glory using a traditional form of French polishing and waxing.
These chairs have been sold. Please keep checking our website as we may add a similar pair of planter's chairs.
Bombay
British colonial India
H:90 cm W: 67 cm D: 114 cm
H: 35½ " W: 26½ " D: 45"