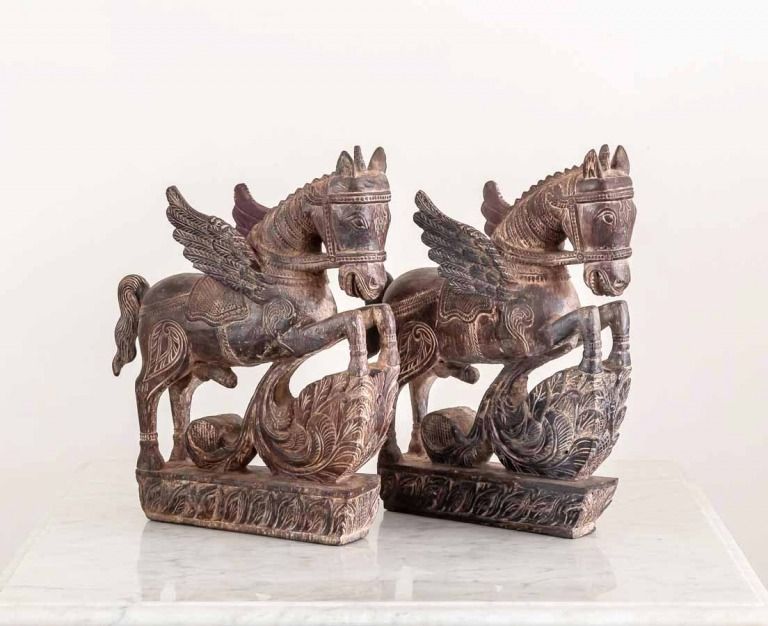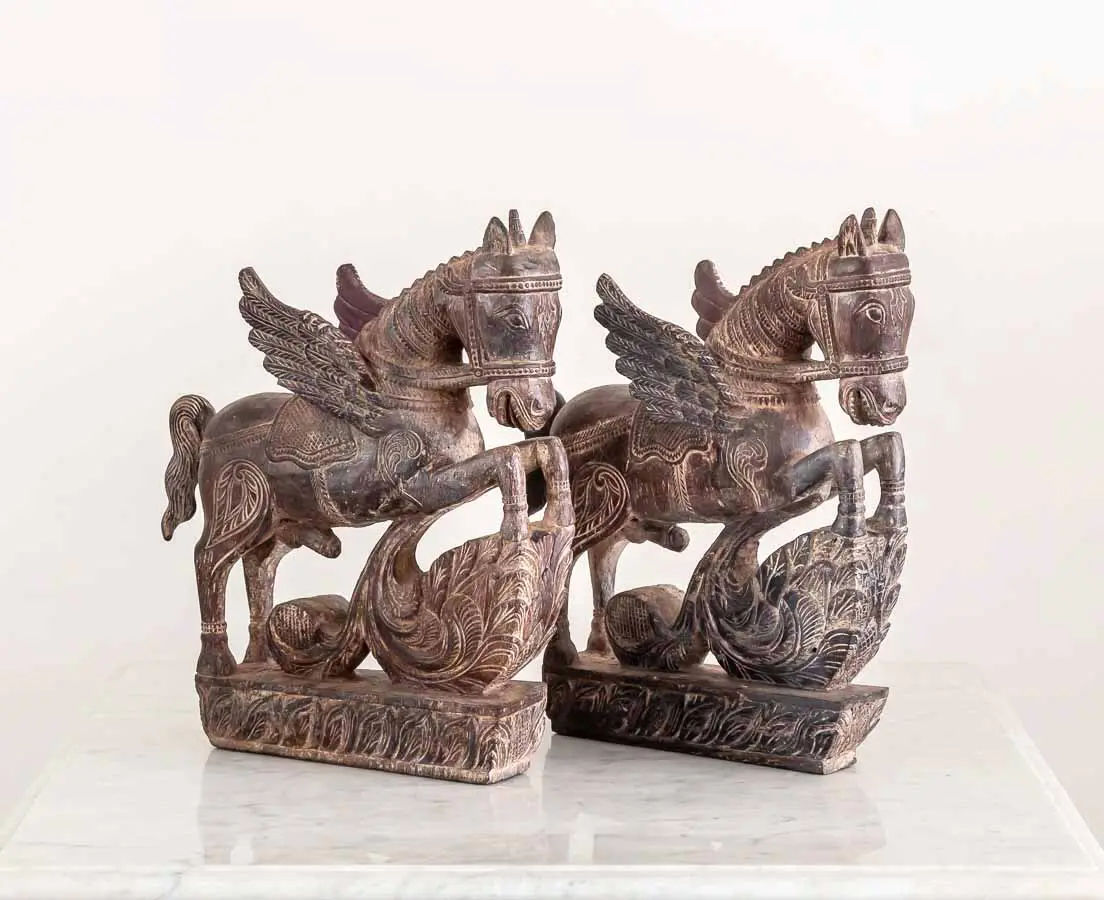 Pair of Winged Horses
Vintage
A pair of vintage winged horses carved in hard and solid rosewood.
In Hindu culture the horse is the symbol of loyalty, respect and power. One origin myth is the decent of horses from the heavens and identifies horses as originally winged celestial creatures.
This pair of horses has been sold.
Southern India
H: 42cm W: 35cm D: 15cm size of one horse
H: 16 ½" W: 14" D: 6" size of one horse