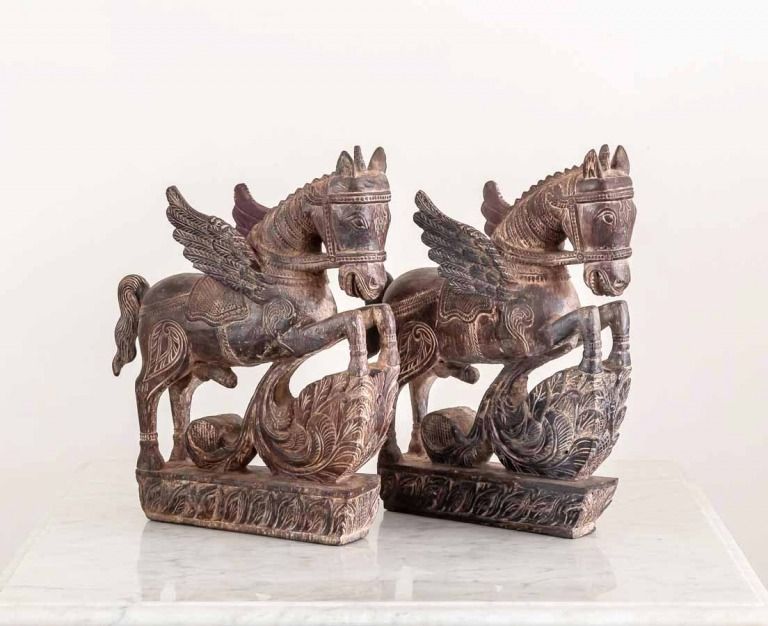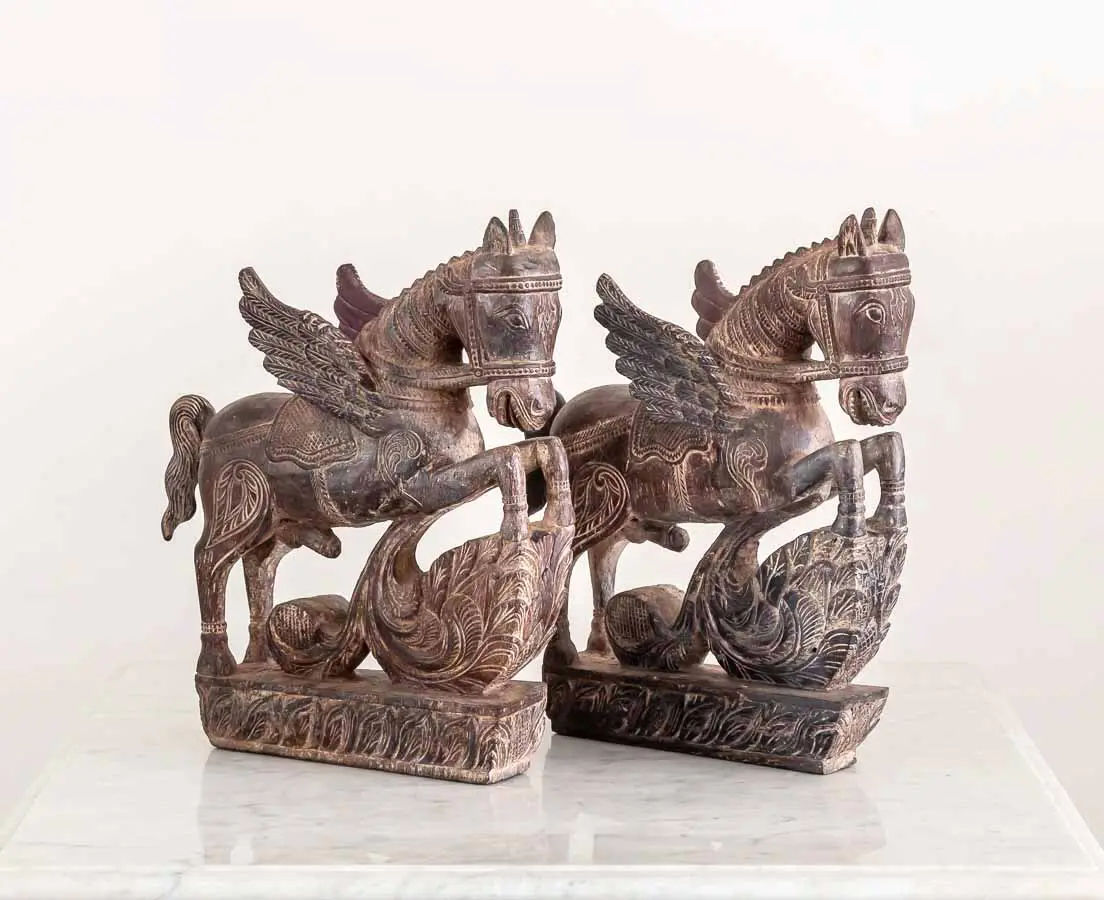 Pair of Winged Horses
Vintage
SGD 1,850
A pair of vintage winged horses carved in hard and solid rosewood.
In Hindu culture the horse is the symbol of loyalty, respect and power. One origin myth is the decent of horses from the heavens and identifies horses as originally winged celestial creatures.
The price quoted is for the pair of horses.
We are pleased to arrange shipping worldwide. Please add the item to your shopping cart and request for a shipping quote with no obligation. Delivery in Singapore is free of charge.
Southern India
H: 42cm W: 35cm D: 15cm size of one horse
H: 16 ½" W: 14" D: 6" size of one horse