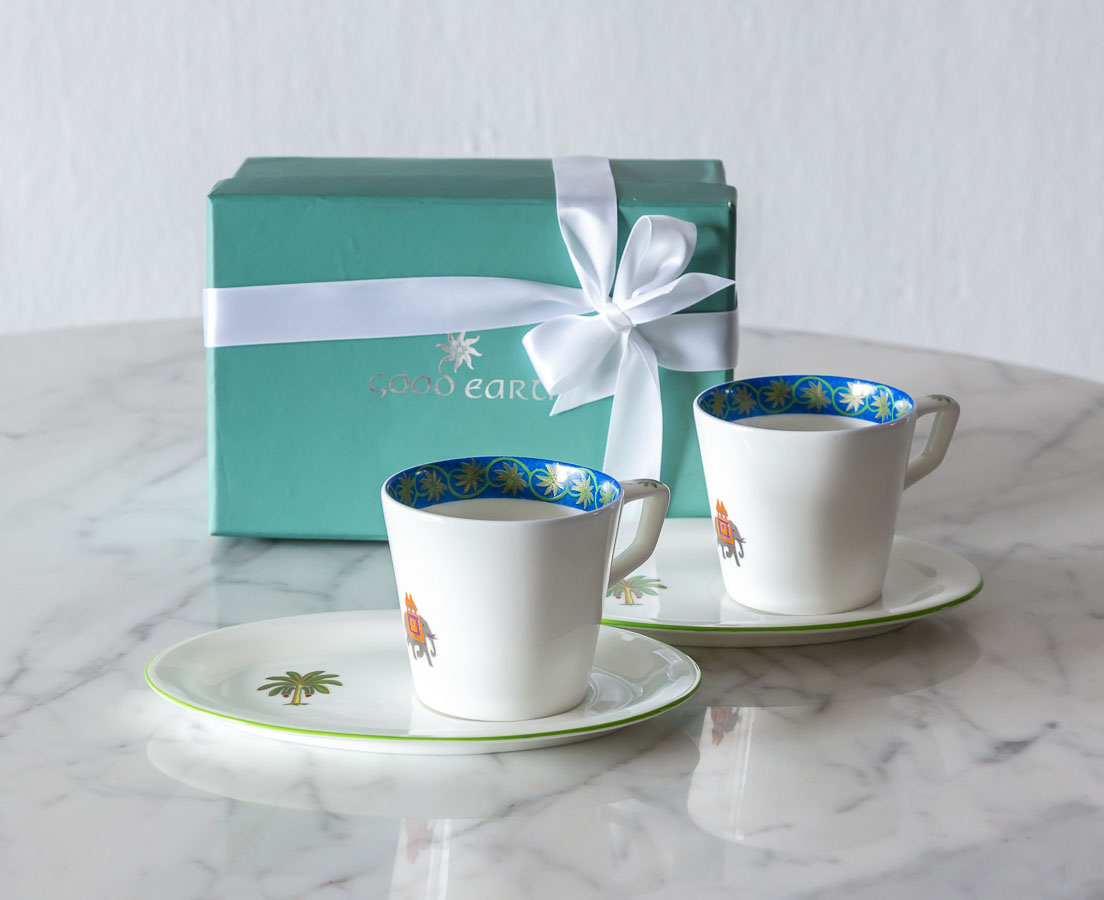 Good Earth Periyar Cup & Platter
(set of 2)
Good Earth Periyar Cup and Platter Set. A set of two charming mugs with matching oval platters, decorated with leitmotifs of elephants and banana trees that are complemented with bands of aqua and lime, accented with 24 carat gold.
Find out more about Good Earth in Singapore here.
All Good Earth items presented on our website can be viewed and purchased in our store in Singapore They are not available online.
From India's leading design house Good Earth