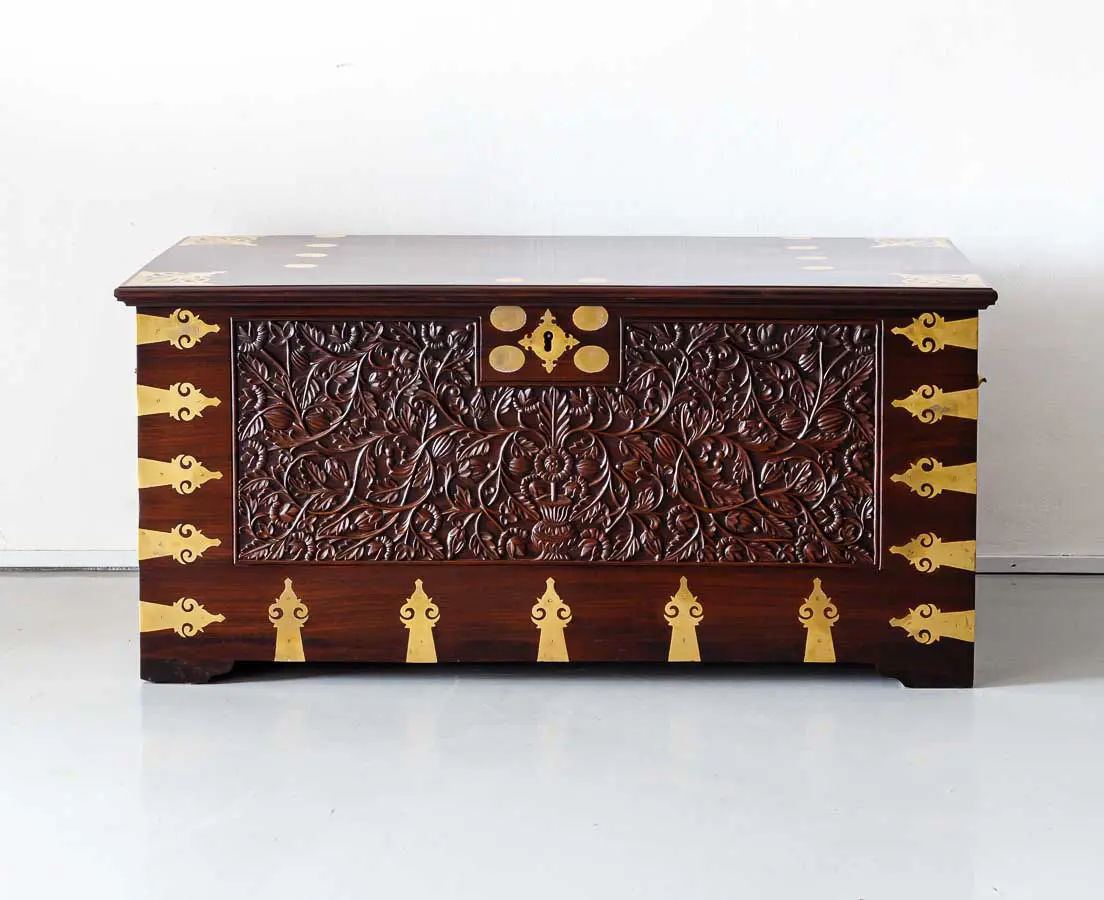 Portuguese Colonial Rosewood Malabar Chest
Early 19th century
A large and beautiful Portuguese colonial so called "Malabar chest". The piece is both decorated and strengthened by flattened brass cusps fixed at intervals round all sides. The front with a nice brass escutcheon. The front also features a carving of curvaceous leafy tendrils springing from a central vase, terminating in flowers and circular pendulous fruits. It is suggested that these are to be breadfruit, a tree indigenous to the Malabar area. The back and sides feature a Portuguese inspired geometric carving, the sides also with brass carrying handles. Inside there is a small document compartment. The chest stands on bracket feet.
The chest is in good condition and has been lovingly restored and finished to its former glory using a traditional form of French polishing and waxing.
Find out more about Colonial Chests.
This chest has been sold. Please keep checking our website as we may add a similar piece.
Malabar Coast
Portuguese colonial India
H: 71 cm W: 150 cm D: 76 cm
H: 28" W: 59" D: 30"