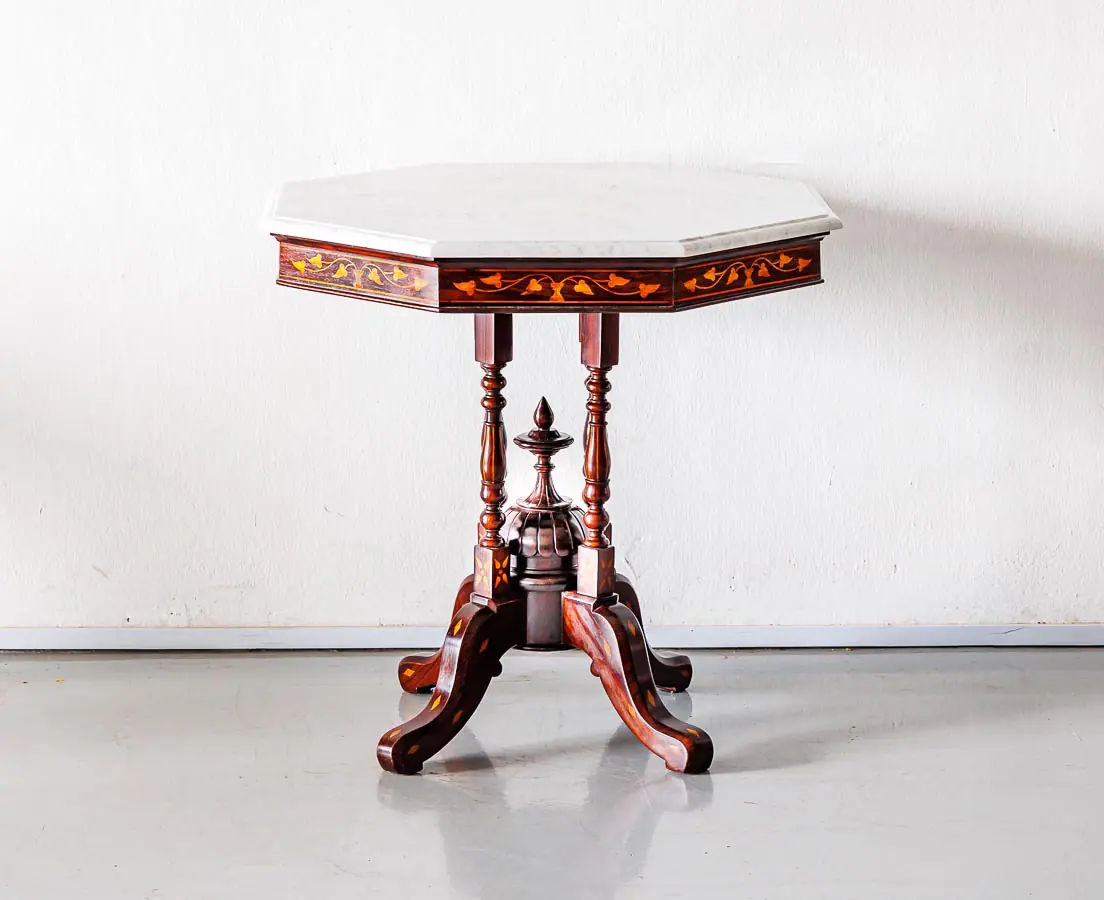 Portuguese Colonial Rosewood Marble Top Side Table
Mid 19th century
A Portuguese colonial rosewood octagonal side table with a marble overlapping top.
The apron with a beautiful pattern of foliate and stringing white cedar inlay work. The top is supported on four carved shafts that rests on a solid base with a nice finial to it. The base in turn is supported on four cabriole legs, decorated with lozenge shaped white cedar inlay.
The table is in good condition and has been lovingly restored and finished to its former glory using a traditional form of French polishing and waxing. The rosewood has a dark shade giving sharply defined contrast to the white cedar inlay work.
Find out more about Inlay Furniture from Colonial Era India.
This table has been sold. Please keep checking our website as we may add a similar piece.
Goa
Portuguese colonial India
H: 76 cm W: 76 cm D: 76 cm
H: 30" W: 30" D: 30"