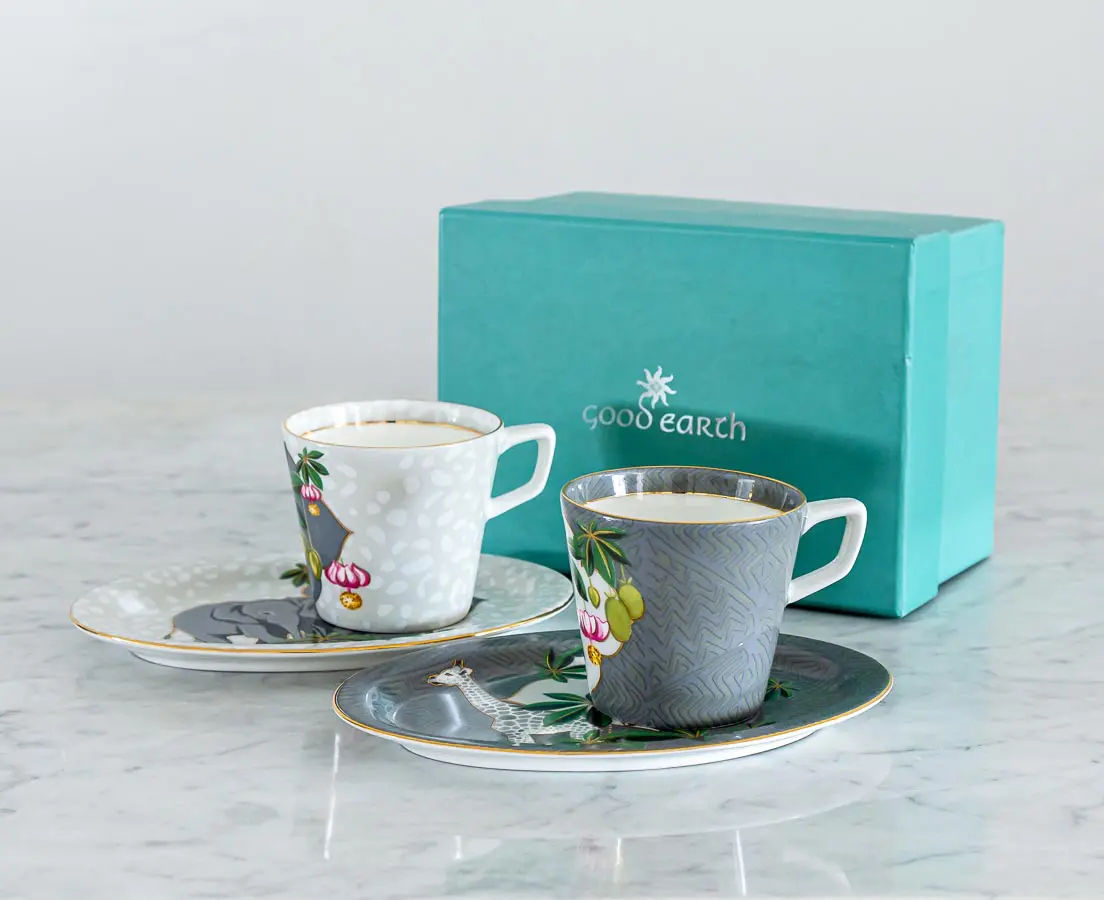 Savannah – Good Earth
Cup and Platter (set of 2)
A set of two coffee cups and oval-shaped saucers to present biscuits and bites, featuring hand-drawn motifs inspired by the majestic central African grasslands. Accented with 24-carat gold detailing.
Hand decorated fine bone china, presented in a nice gift box.
All Good Earth items presented on our website can be viewed and bought in our store in Singapore. They are not available online.
From India's leading design house Good Earth