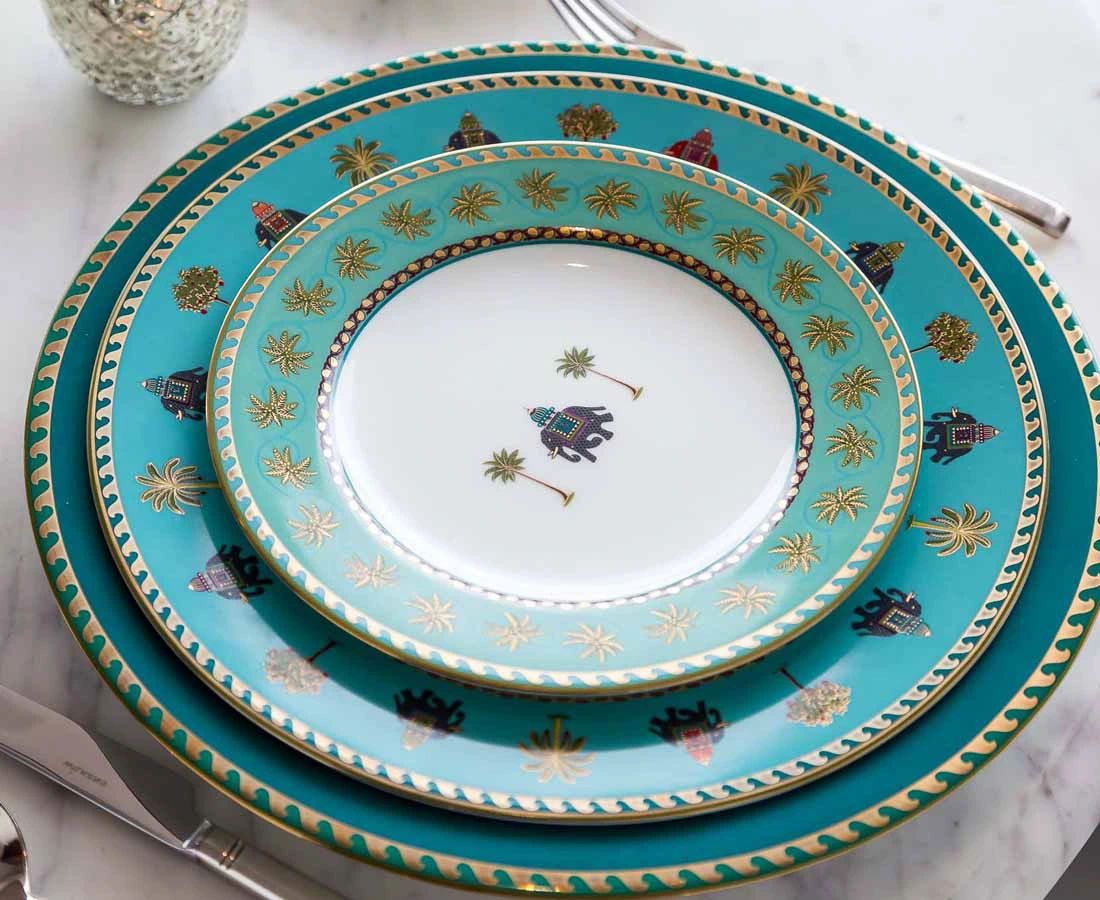 Indus – Good Earth
Fine Bone China Dinnerware
Indus Good Earth, a signature dinnerware collection in a new colour palette, evoking the romance of magical lake Periyar in Kerala. Motifs of majestic elephants and verdant groves of palm, banana and mango trees are an integral part of the landscape.
Fine bone china, hand decorated with artwork decals and accented with 24 carat gold.
Find out more about our Tropical Christmas Dinner Table decked with Indus Tableware.
All Good Earth items presented on our website can be viewed and purchased in our store in Singapore. They are not available online.
From India's leading design house Good Earth