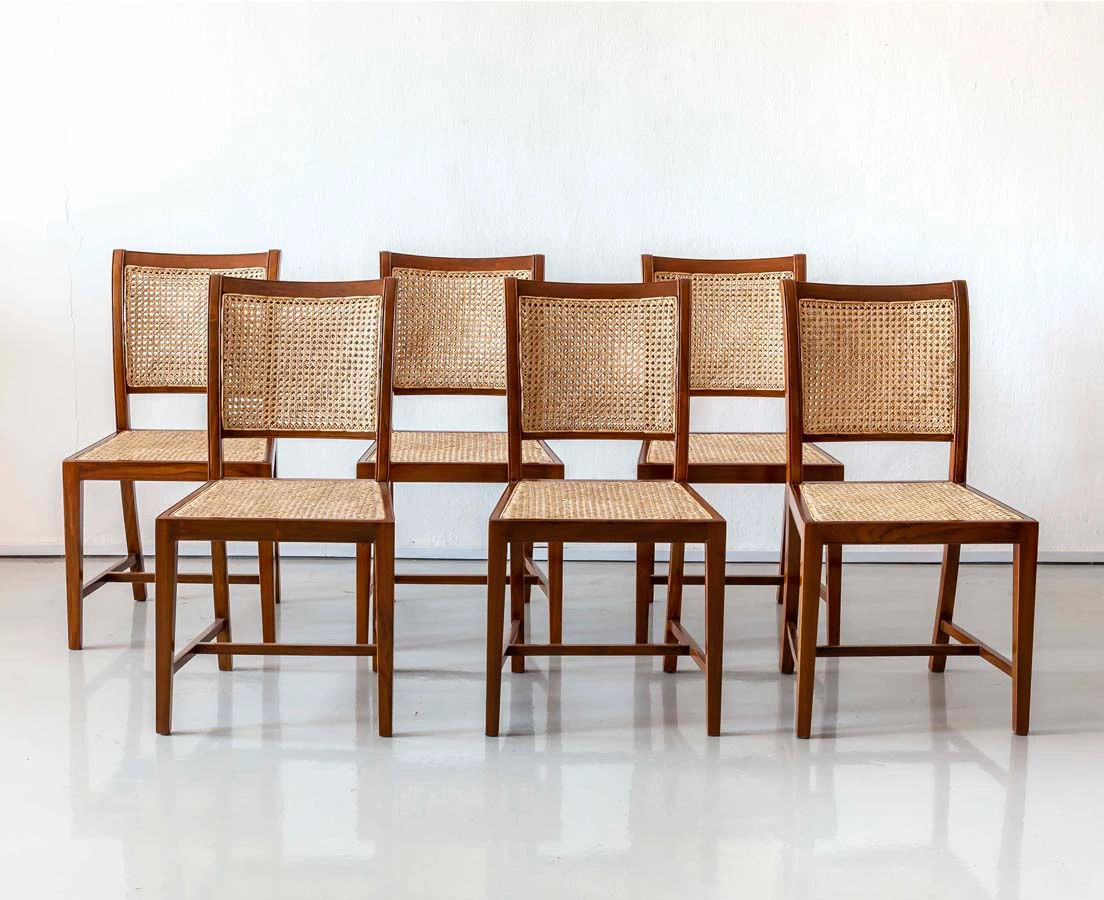 Colonial Style Dining Chair
A British colonial style dining chair in teakwood. The convex back has been hand-caned on both sides.The hand caned seat is trapezoidal and is 18 inch or 46 cm high. The front and rear legs, of square section, are moderately raked and connected with an H-stretcher. The chair is bench made using reclaimed teakwood and the style is one found in the pattern books the British brought with them to India.
H: 92 cm W: 49 ½"cm D: 43 cm
H: 36" W: 19½" D: 17"