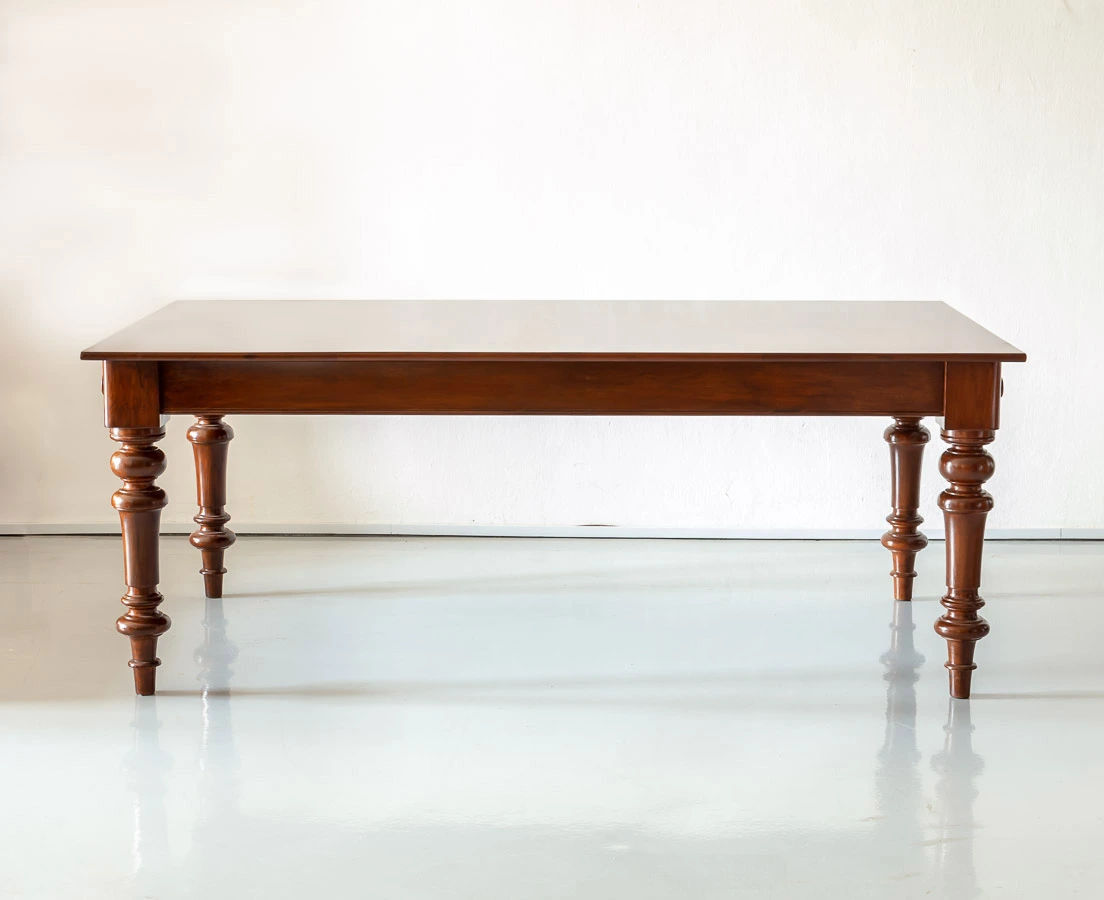 British Colonial Teak Wood Campaign Dining Table
Late 19th century
An exceptional antique British colonial campaign dining table in teak wood with an overhanging top. The table can be fully disassembled for ease of transport. The elegant legs with  tapering shafts terminate in a peg.
Campaign or "knock down" furniture was portable military furniture and used by British officers when they set out for a campaign in India. However, because campaign furniture was extremely versatile, it also appealed to home owners who appreciated its elegance, strength and ease of storage.
Read more about Campaign Furniture here.
This table has been sold. Please keep checking our website as we may add a similar piece.
Bombay
British colonial India
H:77 cm W:200 cm D: 110 cm
H: 30½ " W: 78½" D: 43½"