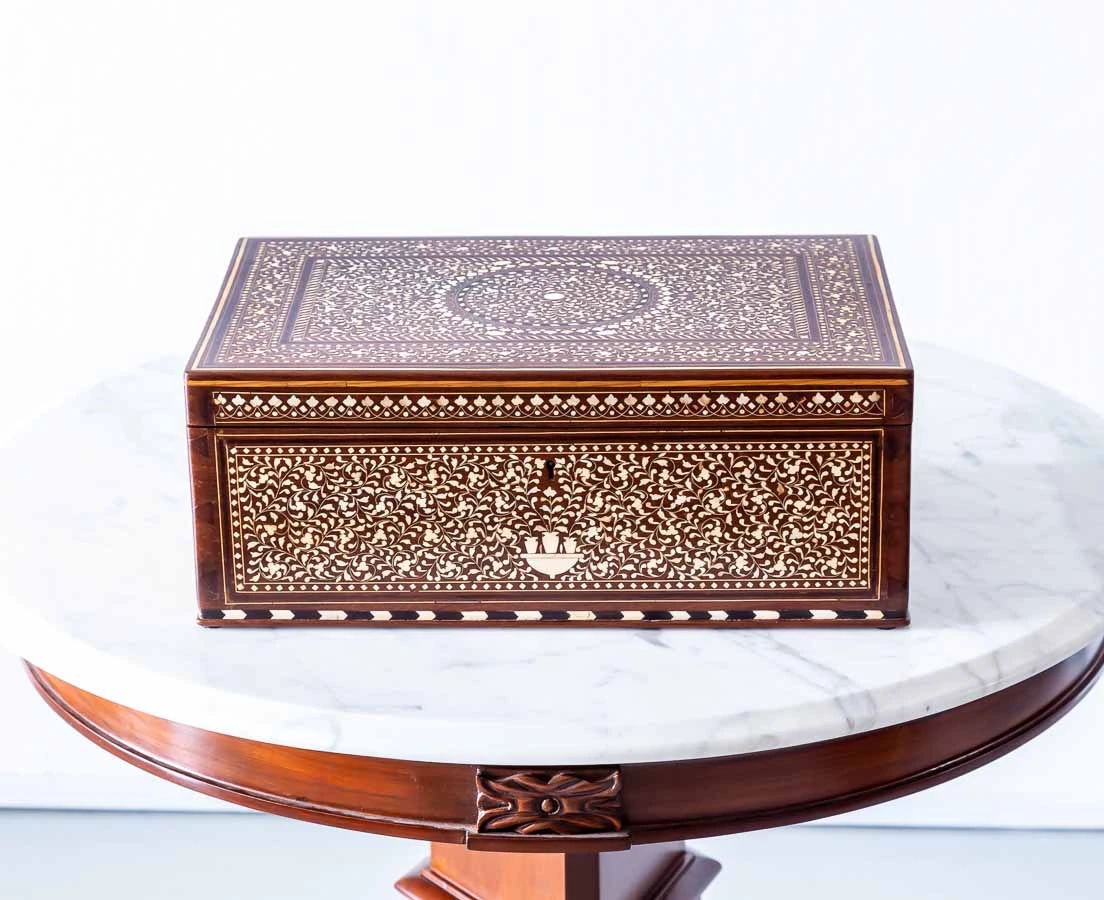 British Colonial Rosewood Box with Inlay
Late 19th century
An antique British colonial box with inlay made of rosewood. The lid is defined by densely inlaid foliage with two rectangular sections at the center and the edge of the lid is applied with a moulding of ivory. The base of the box is applied with a moulding of chevrons defined by alternating ebony and ivory. The box also has Moghul style inlay patterns. On the sides brass recessed lift handles. The interior with an inlaid lift out tray which conceals more storage compartments underneath.
The Punjab, in the North of India, was not annexed until the middle of the 19th century, but it soon developed a tradition of work in locally grown hardwood boxes inlaid with ivory.
Click to read more about Antique Colonial Boxes in our blog: Boxing Clever – Antique Boxes
This box has been sold. Please keep checking our website as we may add a similar piece.
Punjab
British Colonial India
H: 18 cm W: 46 cm D: 30 cm
H: 7" W: 18" D: 12"