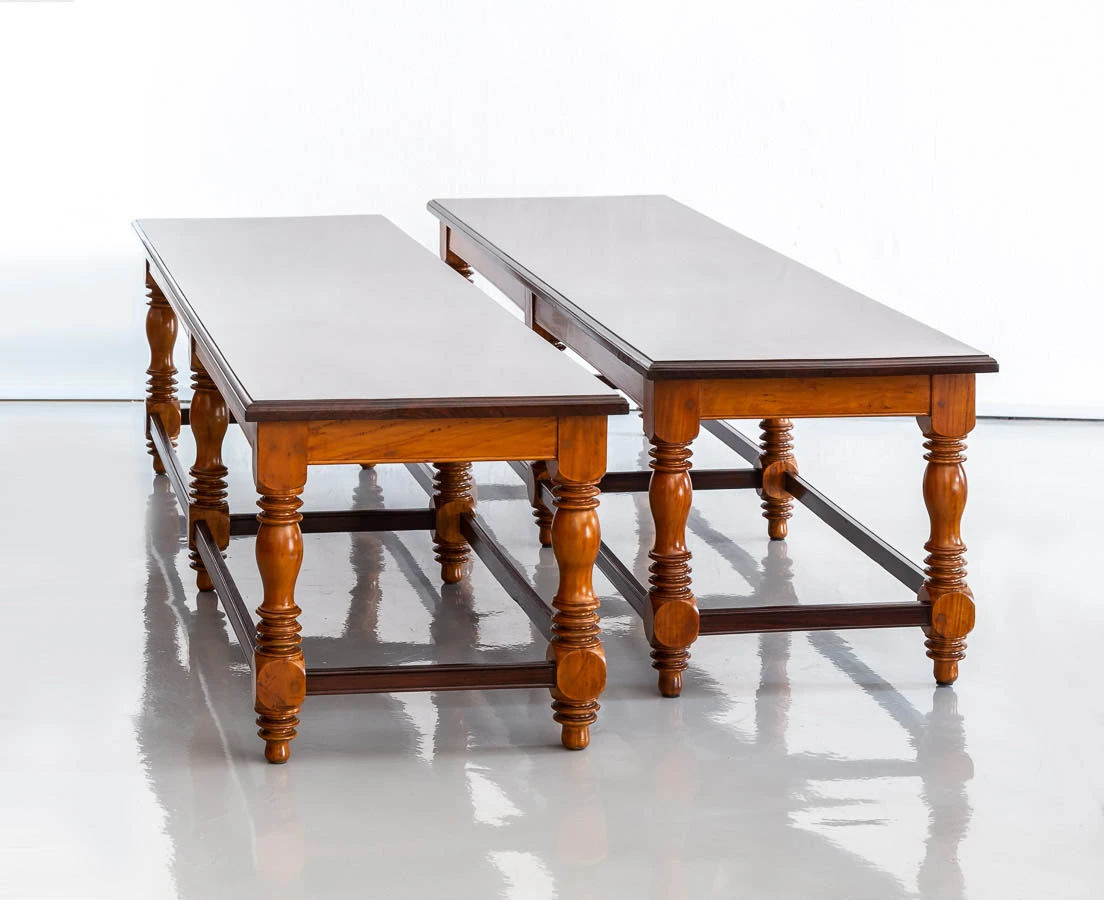 British Colonial Satinwood Benches
Late 19th century
A pair of British colonial satinwood benches with an overlapping top made of one solid piece of rosewood with a beautiful grain. The frame and legs are made of satinwood and are finely turned, ending in a peg foot connected with a double box stretcher.
The benches are in good condition and has been lovingly restored and finished to its former glory using a traditional form of French polishing and waxing. The rosewood has a dark shade with a striking grain. The Satinwood is close-grained, hard, and light yellow to golden brown in color with a lustrous satin-like quality.
Click to read more about the different types of tropical hardwood here.
These benches have been sold. Please keep checking our website as we may add similar pieces.
South India
British colonial India
H: 55 cm W: 207 cm D: 56 cm
H: 21" W: 81½" D: 22½"